Don't throw those orange peels in the trash! I don't know about you, but with navel oranges and clementines in season right now, I have some citrus peels available everyday!  I'd rather re-use items than throw them away if possible.  I already had two ways that I used orange peels in my home but since I have so many peels these days I thought I'd do some research and see what other ways you could use orange peels.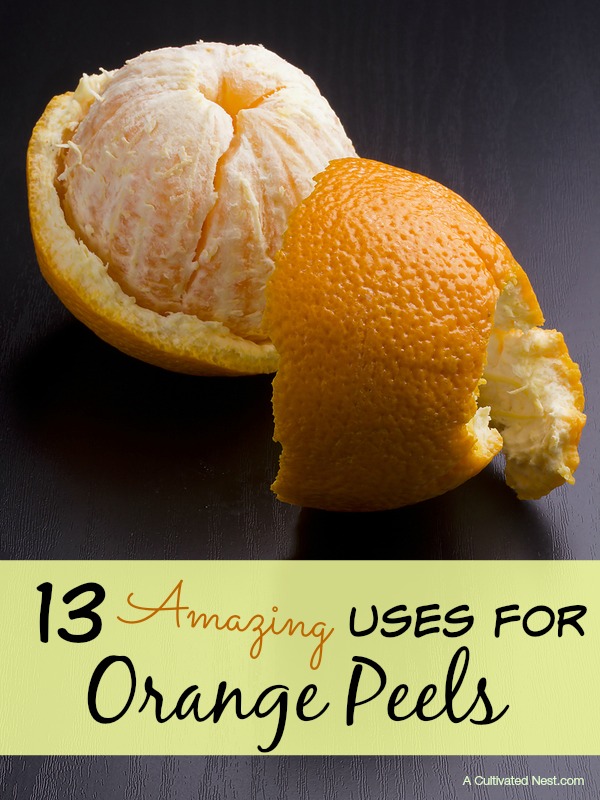 Disclosure: This post may contain affiliate links to Amazon and/or Etsy, which means that I may earn a small commission from some of the links in this post. Please see our Disclosure Page for more information.
Here are some great ideas! Recipes are linked as well as examples.
Uses For Orange Peels
1. I've been making an orange scented vinegar for cleaning for years. You can see my post here (you can also use clementines, Satsumas, grapefruit, lemons etc)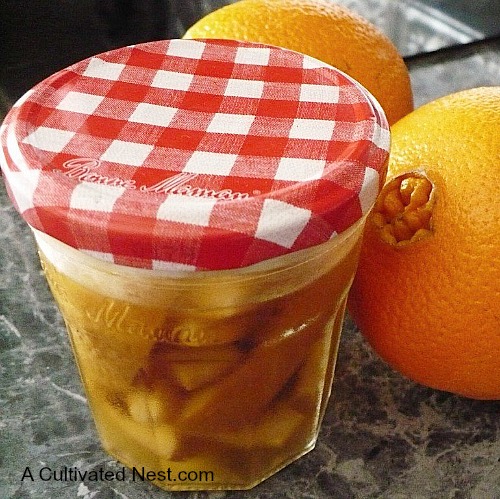 2. I use orange peels to freshen my disposal. Put a few peels down the disposal and run as you usually do until clear. Your disposal will smell nice and fresh!
3. You can add orange peels to brown sugar to keep it from clumping and hardening. It's suppose to help draw out the moisture.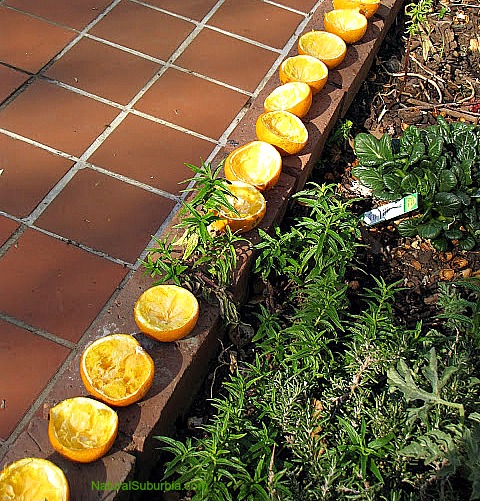 4. If you dry your orange peels you can use them as natural firelighters (plus they give off a heavenly smell). Check out Natural Suburbia's post on how to make them into firelighters.
5. Ant and Silverfish are supposed to hate the smell of oranges. Put the peels where you normally find these pests.
6. Make candied orange peels! Here's a easy recipe from Epicurus. These would make a great gift!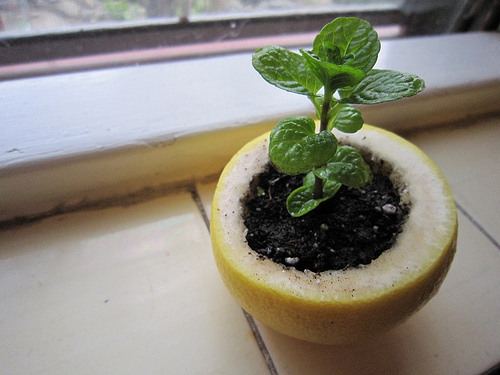 7. Use the peel as seed starter pot . Check out My Roman Apartment post on the particulars.
8. Zest the orange rind and make orange infused olive oil.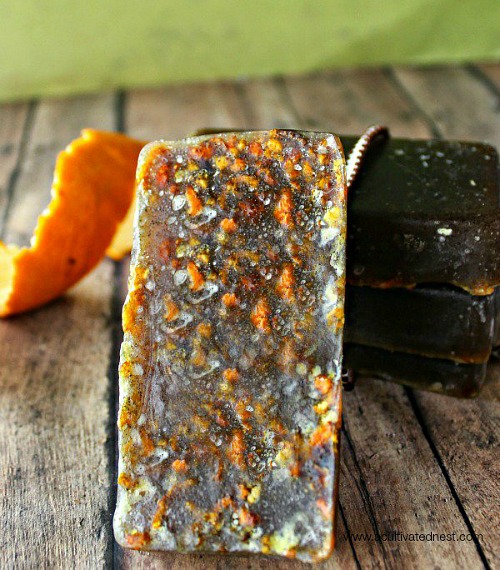 9. Make this gorgeous exfoliating hand soap that Jody shared on my blog here
10. Use the peel in stove top potpourris. You can check my post 8 Natural Ways To Make Your Home Smell Amazing for recipes.
11. Dry your orange peels and add a few pieces to your tea.  Either use organic orange peels or be sure to scrub your conventional orange well. The orange slices will give your tea a nice orange flavor.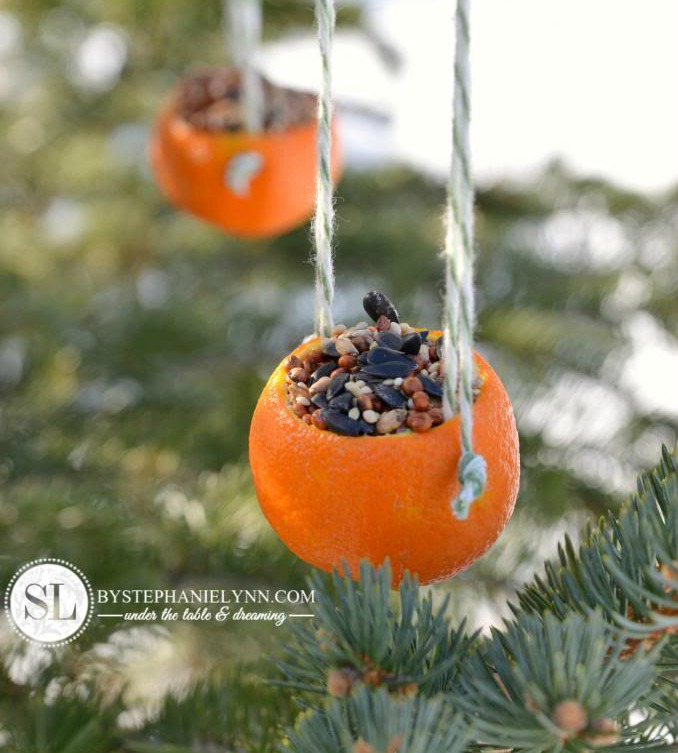 12. Make a birdseed feeder like this one from By Stephanie Lynn. Check out her tutorial for the birdseed recipe and how to.
13. Dry your peels and make orange scented sugar. Again, either use organic orange peels or make sure your conventional orange has been scrubbed well. This would make a lovely gift!
As you can see, orange peels are valuable scraps! Don't toss them!
You might also be interested in: 20 Brilliant Ways To Use Up Bread