The Best Summer Drink Recipes Made with Fruit.
Fruit is a fabulous addition to your meals, but it's also amazing in your drinks as well. Fruit is naturally sweet and flavorful. So, it just makes sense that we are drawn to the irresistible taste. Plus, it adds some extra vitamins to your drinks! Try these 20 Homemade Fruit Drink Recipes and you'll see how great they are!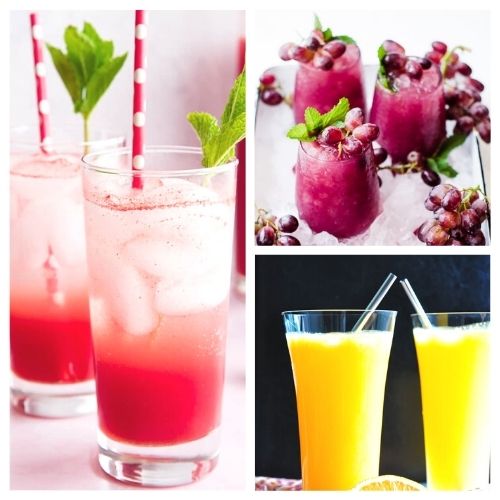 Disclosure: This post may contain affiliate links to Amazon and/or Etsy, which means that I may earn a small commission from some of the links in this post. Please see our Disclosure Page for more information.
When it comes to fruit drinks, I often reach for anything that is strawberry or watermelon flavor. However, there are so many fun combinations out there, I am certain you will find some great ones in this list!
20 Homemade Fruit Drink Recipes
So, if you are planning to soak up the sun by the pool or are having family over for dinner, consider these drinks. They are all sure to please a crowd! While each recipe has its own list of ingredients and instructions, I wanted to point out a few tips for you:
Use ripe fruit. Never reach for fruit that is not at its prime. The results aren't going to be very good and you may find the drink lacks flavor.
Change it up! You can easily swap out different kinds of fruit for almost all of the drinks listed below. So, don't be afraid to make adjustments to the recipes.
Fresh or Frozen? You may be wondering which kind of fruit is better, but honestly, both typically work. Unless the recipe specifically calls for one or the other, most of the time it's okay to interchange them.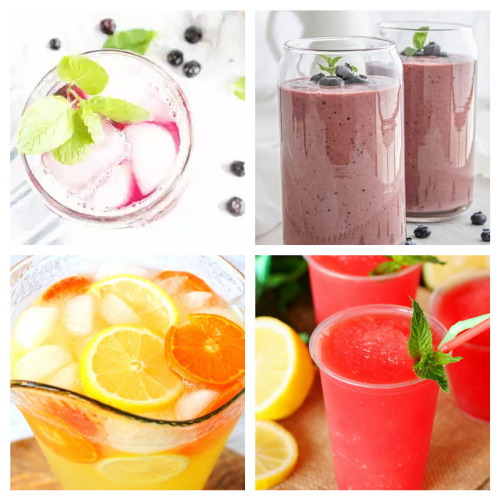 What's your favorite kind of fruit?
You might also be interested in: 20 Delicious Homemade Lemonade Recipes