20 Creative Dollar General Garden Décor Crafts.
Is there anything better or more relaxing than gardening and crafting? Well, I have combined the two ideas so you can make some fantastic garden projects! Plus, the best part is they are all super frugal. Check out these 20 Dollar Store Garden DIYs!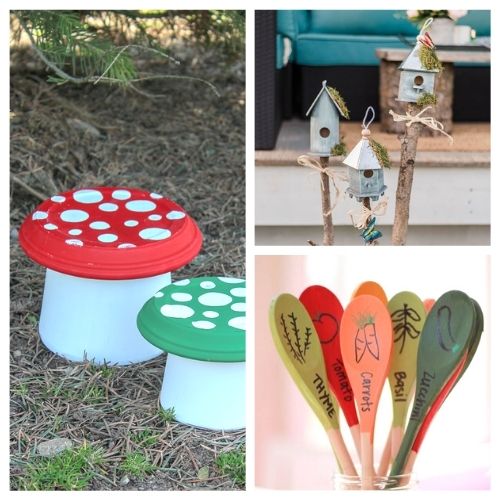 Disclosure: This post may contain affiliate links to Amazon and/or Etsy, which means that I may earn a small commission from some of the links in this post. Please see our Disclosure Page for more information.
If you don't do a lot of shopping at dollar stores, you SHOULD! They have really great supplies for very little money. I think you will be truly amazed that you can make so many items without spending loads.
20 Brilliant Dollar Store Garden DIYs
I could go on and on about all the great crafting supplies you can pick up at your local dollar store. Here are some of the top items that are always nice to keep around, especially when making these dollar store garden crafts:
Buttons, Beads, and Sequins – Adding beads, buttons, and sequins to items is easy and they are super cheap to collect.
Glassware – Plates, glasses, bottles, bowls, and even candle holders are fantastic for crafting. And they are so inexpensive!
Paint Brushes – If you make a lot of crafts, you already know that paintbrushes are a must. Buying them from a dollar store will save you money, and they are pretty good quality.
Twine, Rope and Ribbon – All three are great to have. I don't think you can ever really have too much!
Flowers and Succulents – You may not realize it, but you can actually use faux flowers and succulents in your outdoor decorating, especially in shady areas where the sun won't bleach them as quickly. No one will even realize it, and you don't have to worry about watering the plants.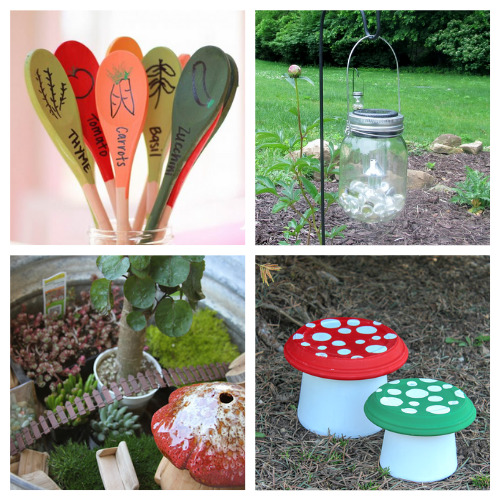 Which project makes you the most excited?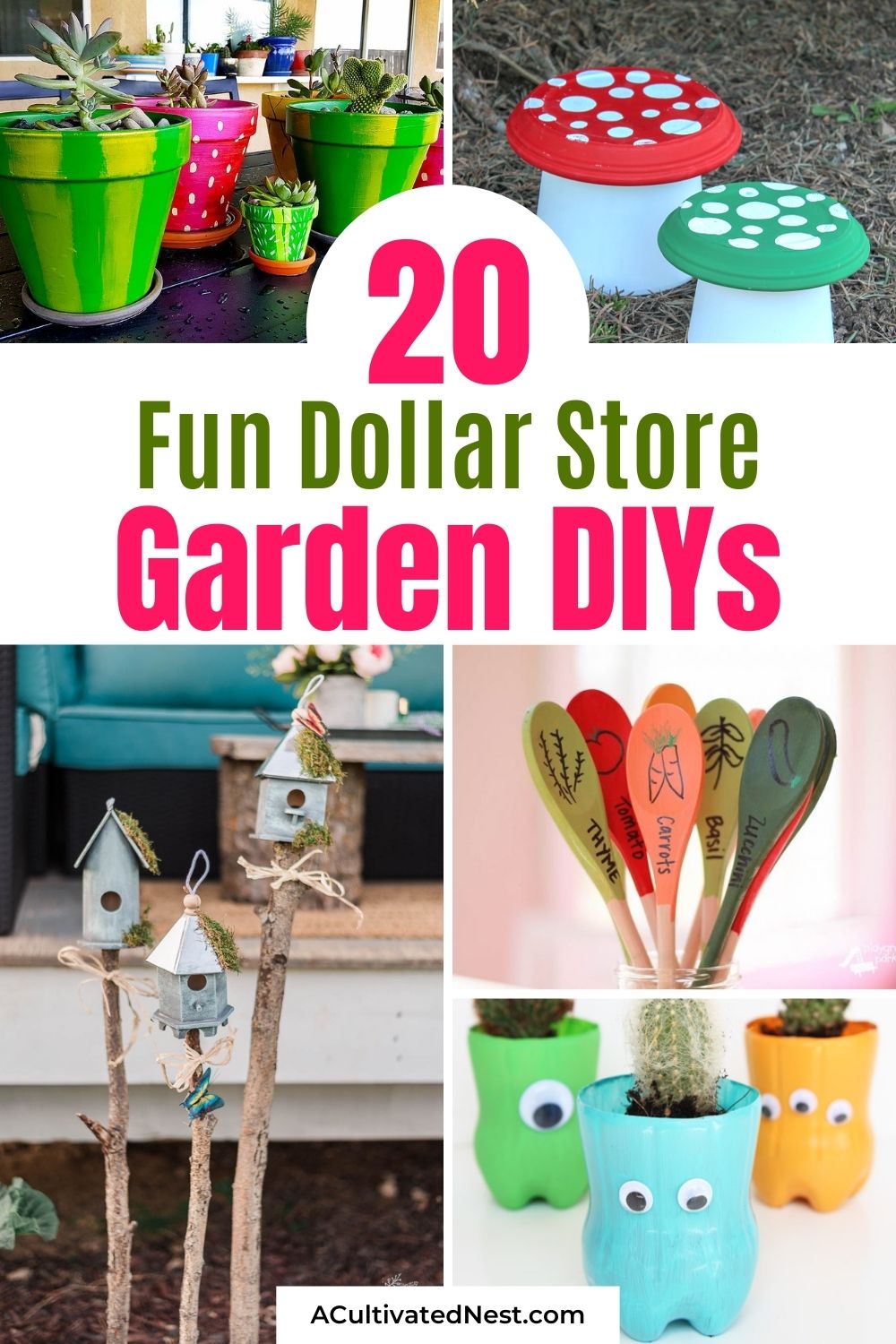 You might also be interested in: 10 Amazing Flower Towers or Tipsy Pot Planters Ideas