Have you ever wanted to make something that needed brown sugar but then you realize you don't have any or don't have enough? Well, you will never run out of brown sugar with this recipe. Homemade brown sugar is so simple to make and only takes 2 ingredients (that you can always keep in your pantry so you never have to worry about running out again).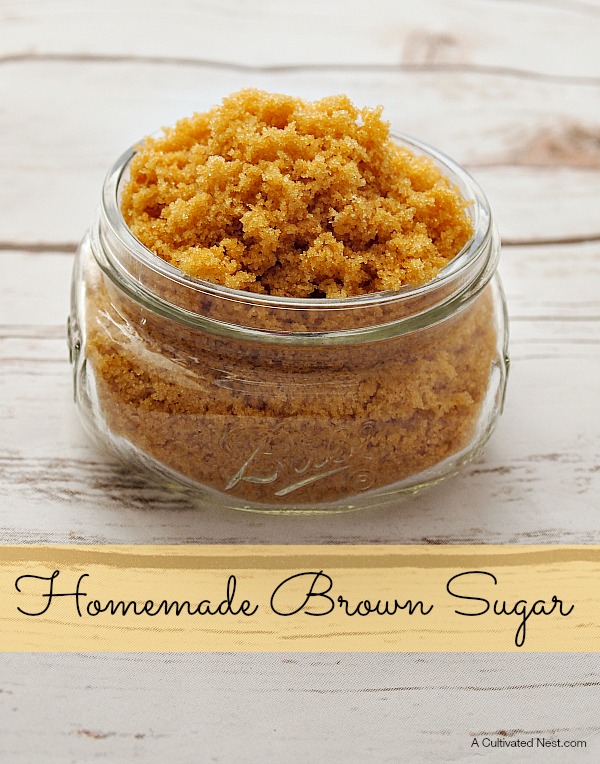 Disclosure: This post may contain affiliate links to Amazon and/or Etsy, which means that I may earn a small commission from some of the links in this post. Please see our Disclosure Page for more information.
This is such a useful recipe and you can make it up in minutes!
Homemade Brown Sugar
Ingredients: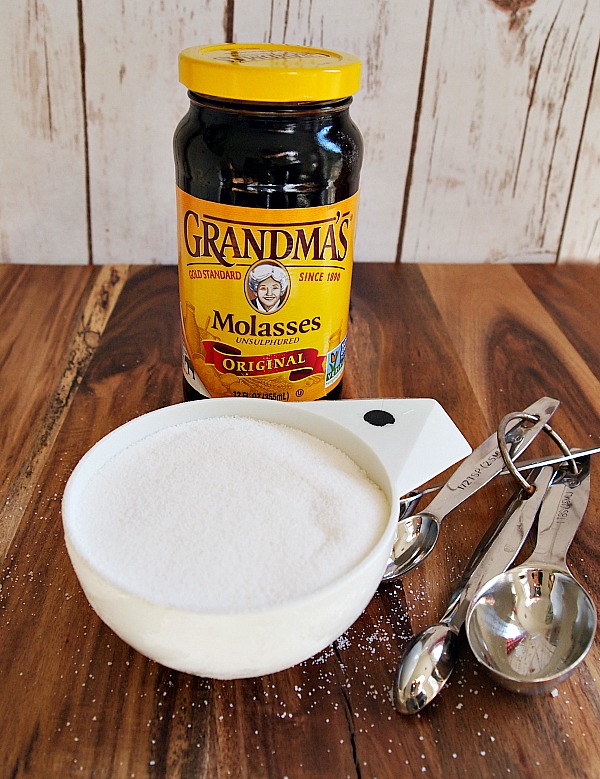 1 cup white sugar
1 tablespoon molasses (2 if you want to make dark brown sugar)
Directions:
1. Put the white sugar in a bowl and drizzle the molasses over it (spray your tablespoon before measuring the molasses – it'll be easier to clean).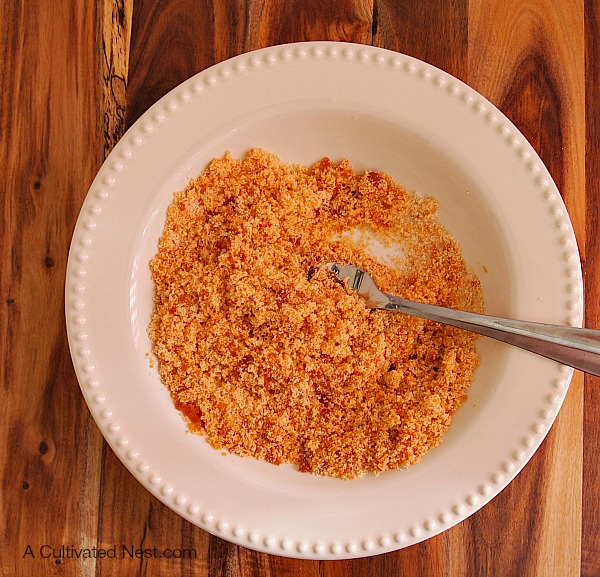 2. Mix together with a fork until the molasses is totally incorporated into the white sugar (sort of like cutting butter into flour). You can also use a mixer but I would still start out with the fork since I've found that the sugar has a tendency to "fly" all over the place in a mixer if it hasn't been mixed a bit with the molasses first. I don't have a food processor so I don't know how it would work in that but I imagine it would work well.
3. Mix until fluffy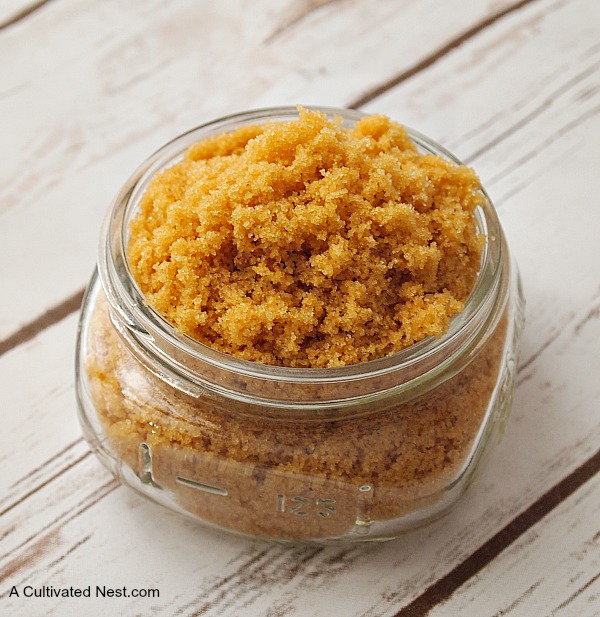 Store in an air tight container  for a month and use as you would store-bought brown sugar!
To Soften Hard Brown Sugar:
 Put it in the microwave for a few seconds  with a damp paper towel on top and microwave in 10 second increments.
Whir it in the food processor or blender
How To Store Brown Sugar:
Here's a great article from The Kitchn on how to store brown sugar
You may also be interested in these other made from scratch recipes:
Homemade All-Purpose Muffin Mix
Homemade Dry Onion Soup Mix & Cream of….Mix
Homemade Gardeners Orange Olive Oil Bar Soap