Are your dollars not stretching as far as they used to? Everyone has different reasons for wanting or needing to cut back.  I thought I'd start sharing some frugal things that we do, in a monthly series, as a way to not only encourage myself to stay on tract, but maybe give someone with similar goals some ideas. Please feel free to share what frugal things you have been doing in the comments!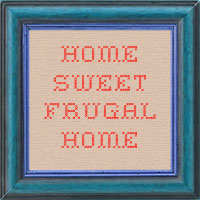 Disclosure: This post may contain affiliate links to Amazon and/or Etsy, which means that I may earn a small commission from some of the links in this post. Please see our Disclosure Page for more information.
-I got these two books for free combining the 20% off coupons that Barnes & Nobles sent me with BN gift certificates  I got from the Viggle Rewards Program. Plus I got free shipping since we are B&N Members.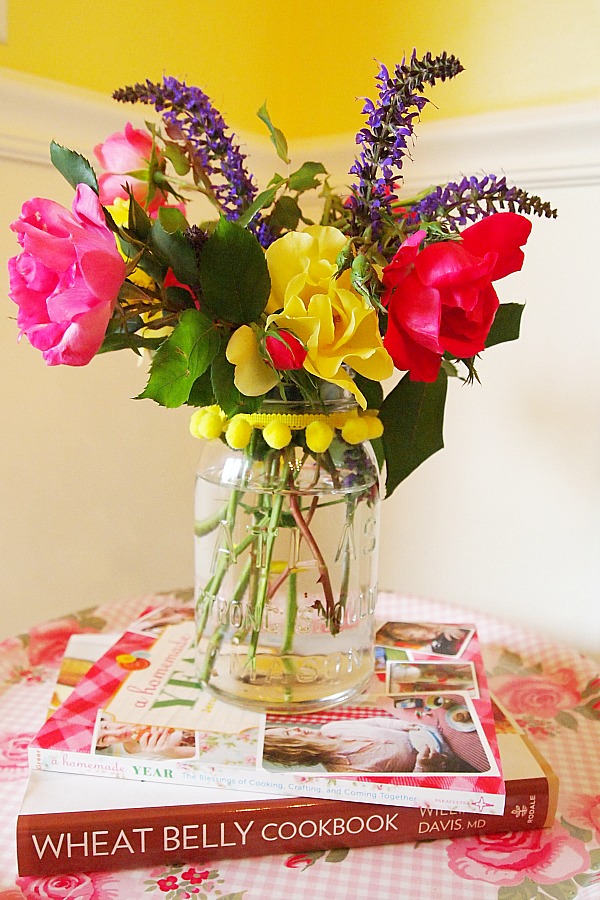 – Also got a free book for my Kindle with my Swagbucks gift certificates
-Lovely free bouquets of flowers from trimming my rose bushes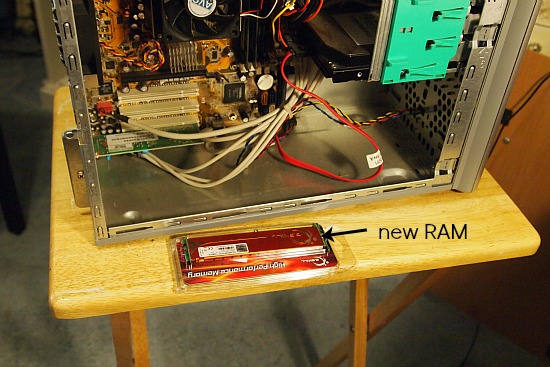 -My amazing daughter needed more RAM and a new video card for her desktop and watched a few youtube videos on how to install them and did so to her desk top computer. Then I needed some more RAM for my old desktop and she installed it in mine. Normally we would have gone to Best Buy and had them do it but – honestly- it's so inexpensive to buy the parts elsewhere and install it yourself. You basically just pop these things out and in! So we saved quite a bit because she was willing to learn something new!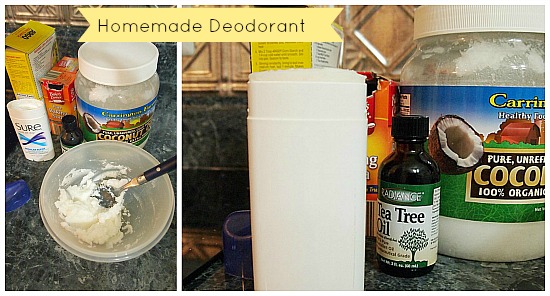 Every month I try a few new things to make myself. In April I made homemade dry onion soup mix (which I love btw – I will never buy the "L" brand again) & dry mix cream of whatever soup. We also made our own deodorant and so far it seems to work really well. There are a couple of recipes for making your own deodorant and some use more ingredients. This one is pretty simple:
5 Tbsp. of Coconut Oil
1/4 – 3/8 cup of Baking Soda
1/4 – 3/8 cup of Cornstarch or arrowroot powder
Your choice of  essential oil – I used tea tree oil since I had that on hand from making liquid hand soap, but I think a lavender oil would be nice.
You can get the instructions for how to make it at Surviving The Stores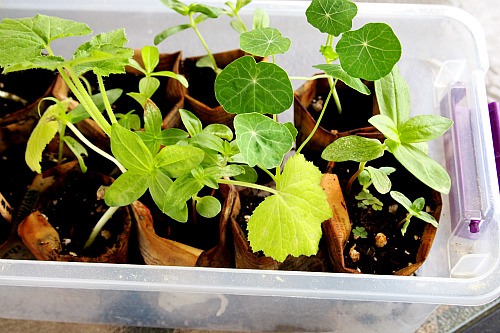 -My newspaper seedling pots have worked really well and I've already planted some in the garden.
-We made our own homemade healthy coconut candy – soooo delish!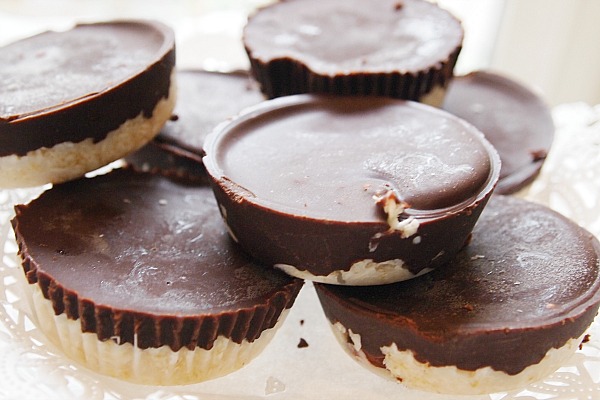 It's made with coconut oil, unsweetened coconut flakes and you make the chocolate topping from cocoa. It's like a dark chocolate Mounds/Almond Joy bar – except minus the bad stuff. You can find the recipe and instructions here at the Nourishing Gourmet. My daughter wants to make some homemade healthy gummies – I'll let you know how that turns out 🙂 !
Last year I bought a bunch of plants on clearance at the end of the growing season and re-landscaped one side of my house with them. I'll take some pictures in a few weeks so you can see how pretty that's looking (gotta pull some weeds first).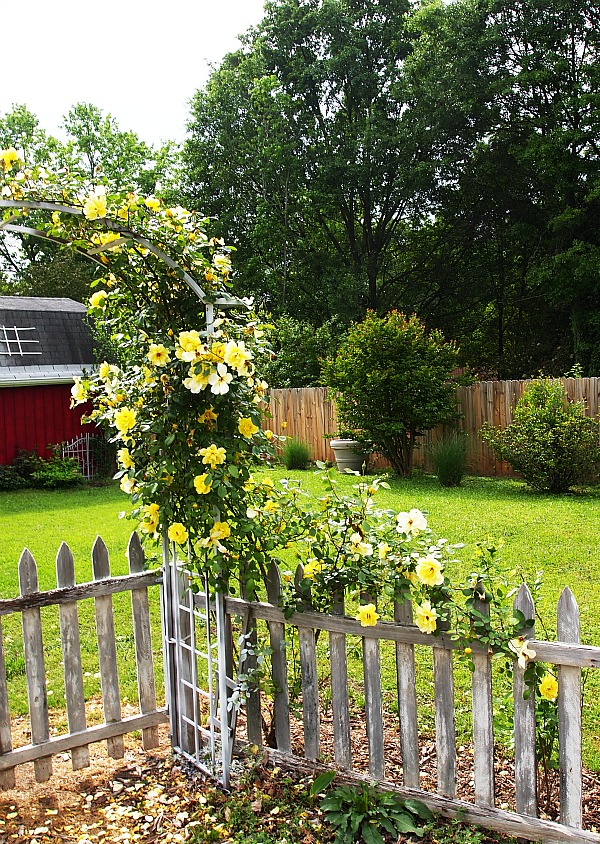 But I wanted to show you how beautiful my yellow climbing rose is now that it's bloomed.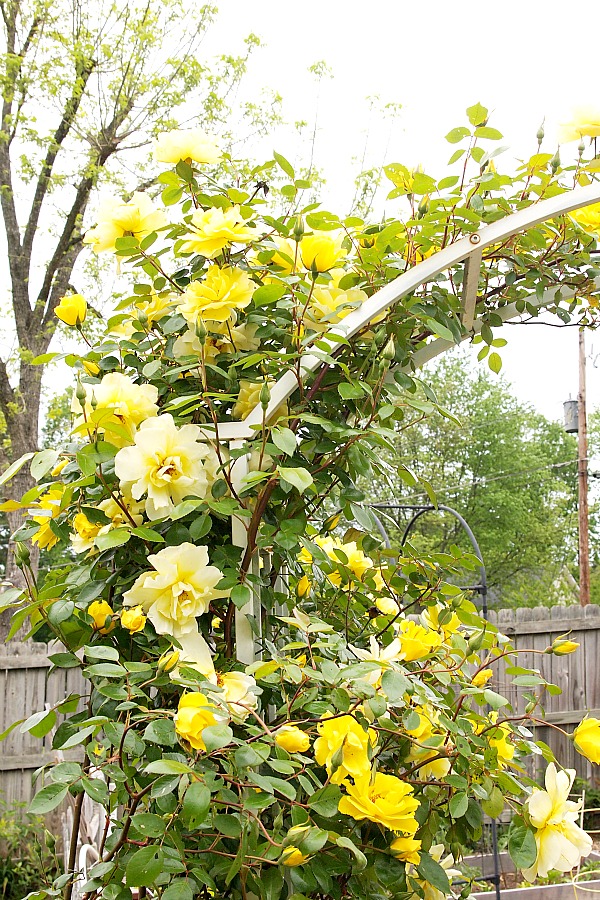 I got it at the same time as the other plants last year and planted it on one of the arbors going into the veggie garden (the other arbor has grapes growing on it). I had to coddle it through the heat of our Georgia summer and fall but it was so worth it!
We also did all our usual things like bake bread, I cut my husband's hair, we're still a one car family although we are looking for another car. We've been a one car family for almost 3 years now and that's not easy living in a place where mass transit is practically non-existent! But we've made it work!
Have you made anything from scratch lately? What have you done to save money lately?