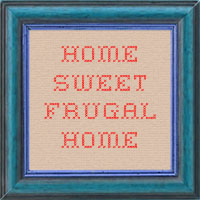 Are your dollars not stretching as far as they used to? Everyone has different reasons for wanting or needing to cut back.  I thought I'd start sharing some frugal things that we do as a way to not only encourage myself to stay on tract, but maybe give someone with similar goals some ideas.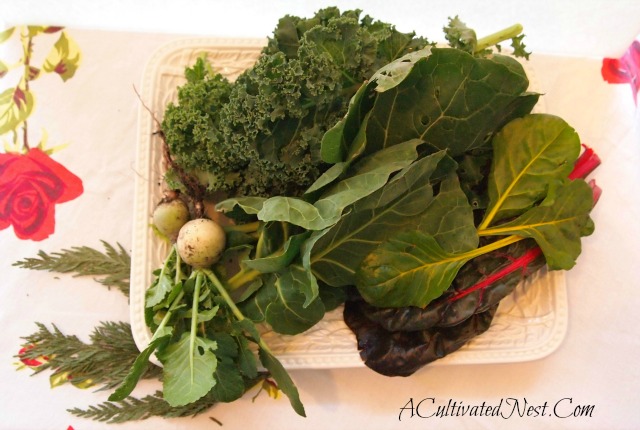 I've been able to harvest kale, swiss chard, collard greens and a few white radishes every week this month.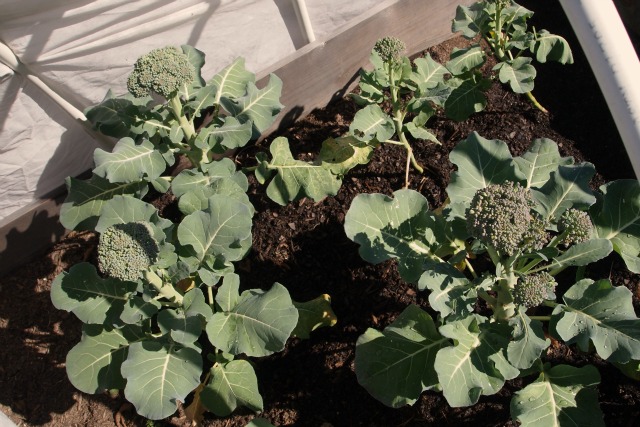 Also, broccoli!
Disclosure: This post may contain affiliate links to Amazon and/or Etsy, which means that I may earn a small commission from some of the links in this post. Please see our Disclosure Page for more information.
-I dehydrated a couple of pumpkins that I had from last November and roasted the seeds with a bit of sea salt and Mrs. Dash Caribbean Citrus (which is also my favorite thing to put on popcorn) for a tasty snack.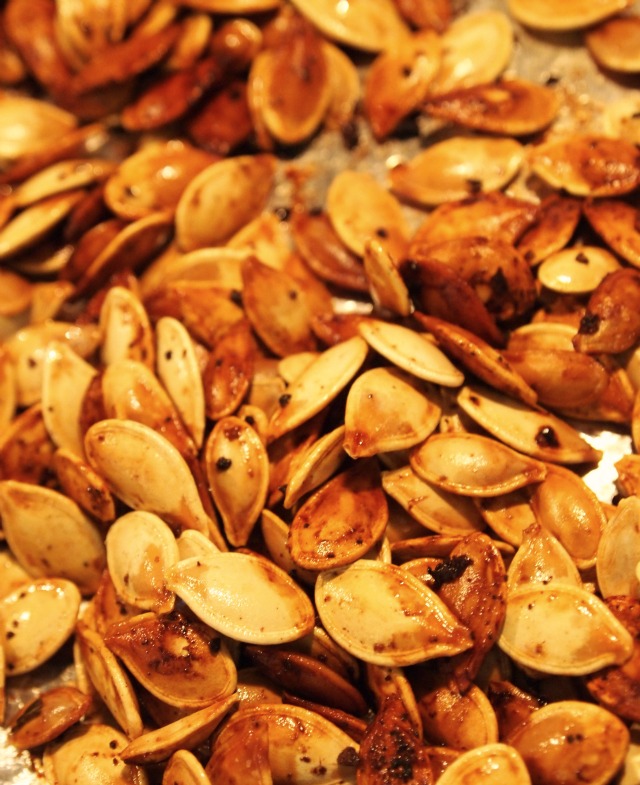 –Went back to planning my weekly menu-it really is a big help in keeping me on budget and using up what I already have thereby keeping me out of the grocery store. The trick for me is to just stay out of the grocery store. If I go in for one thing, I see about 6 other things I think I need (especially if they're on sale) and then I'm over budget!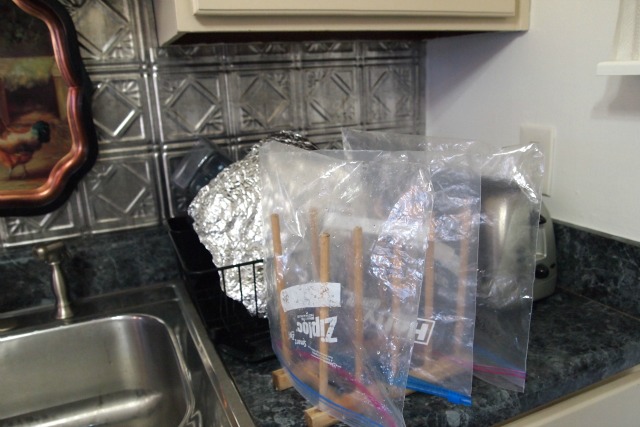 – Did the things I always do, made bread, cut my husband's hair, washed out baggies to re-use. I use my daughter's old baby bottle drying rack to dry my freezer bags. Which just shows you how long I've been washing and re-using freezer bags (and foil)!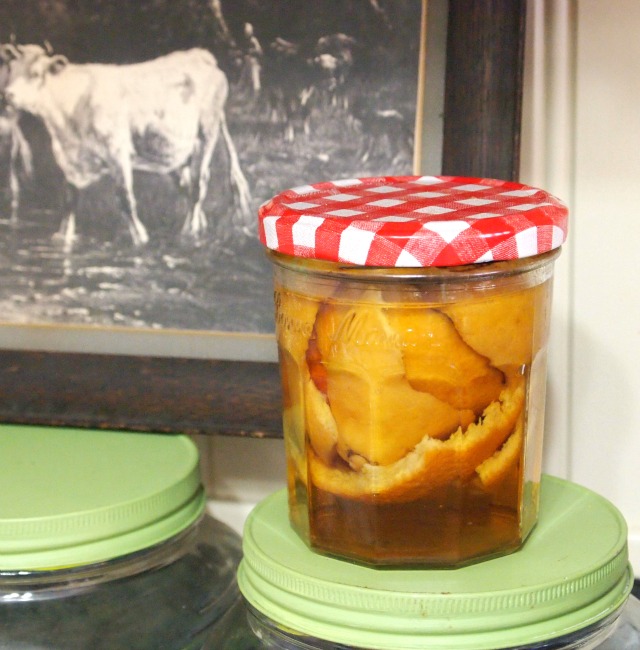 -Since we're eating a lot of clementines now ($3.99 for 5 lbs at the Korean Market). I made clementine scented vinegar for cleaning (which I'm sure smells the same as the orange peels I usually use 🙂 ) But gives me something to do with the clementine peels. You can also do grapefruit peel.
–Dropped  Netflix down to 1 DVD out at a time. Since Netflix has to wait forever to get any new movies anyway, by the time they get them, we've downloaded them from Amazon using our Swagbucks Amazon money * (my husband does Swagbucks too and his Amazon GCs get used for this). I think we'll probably just switch to the streaming only package soon. Had another talk this morning about dropping cable. I'm ready – my husband and daughter aren't.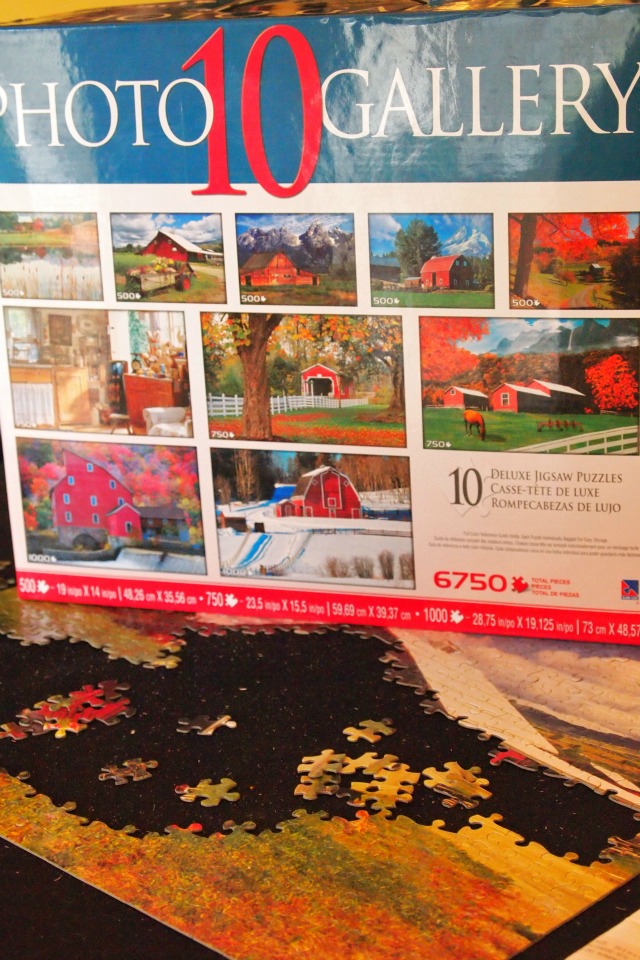 We like to do puzzles and I found this 10 puzzle set (Barns!) at Kroger for $4.49! It was marked down so I guess they sold these at Christmas. The only problem is that the photos of the completed puzzles are small which makes it hard to use them as reference. We have plenty of puzzles to keep us busy this year with this set!
-my Kindle died! It stopped charging – which apparently is a known issue (is on the list of things to choose when you contact Amazon). I did a live chat on Saturday – got the out sourced in India call center customer service- was told I could BUY a new kindle at a discount. No Thanks! I called Amazon on Monday and got a US customer service rep – they are replacing my Kindle for free. All I have to do is pay the shipping fee!
It's great but also ridiculous!
Why they don't have a standard method of handling this situation is beyond me. But lesson to myself – don't call customer service for anything after working hours during the week and on the weekend. You'll probably get an out sourced customer service rep and they may not be able to be as  helpful as the US one (this has happened to us before).
Well those are just some of the highlights of my recent frugal activities. Be sure to read the comments section of this and previous posts  for more frugal tips:
Please leave a comment and let me know what you've been up to! You never know who you might be helping when you tell about what frugal things you've been doing!
Check out A Cultivated Nest Frugal Living Pinterest Board
*Disclosure – contains referral link to Swagbucks