I have a really quick and oh so easy tea towel project for you today. This is an image transfer process using CitraSolv. I mean this is the easiest quickest project I've ever done…in my life! It took me longer to write this post than it did to do the project.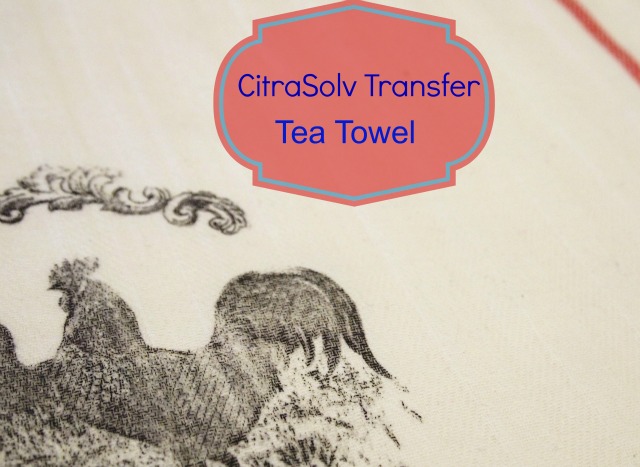 How To Image Transfer using CitraSolv
1. You need CitraSolv which I found at my local art supply store also here on Amazon.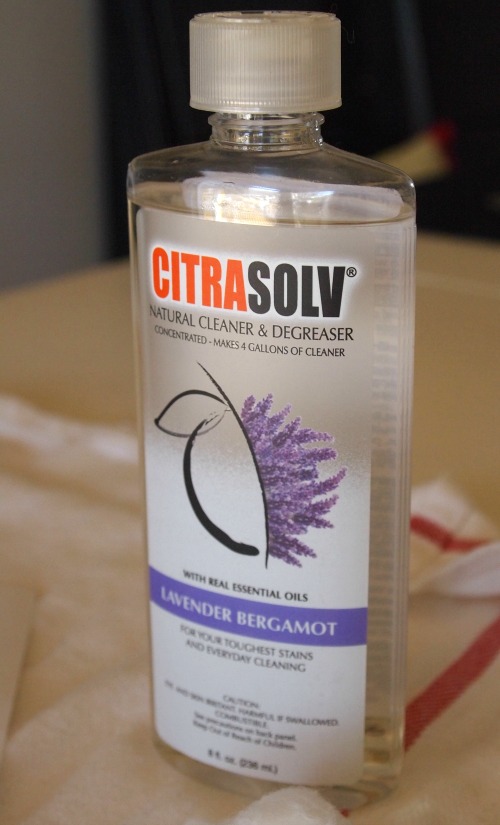 Disclosure: This post may contain affiliate links to Amazon and/or Etsy, which means that I may earn a small commission from some of the links in this post. Please see our Disclosure Page for more information.
It's an eco friendly cleaner/degreaser that comes in orange and lavender. I bought the lavender because a few people said the orange leaves some color behind.  Since I had a choice I bought the clear which is lavender.  (maybe someone that uses the orange one can let us know if it really matters) UPDATE: lavender is no longer available but  CitraSolv customer service says  "We know that people use the orange for the transfers – and that there are ones that preferred the lavender. But if you are washing the towels afterwards, the Citra Solv should wash back out. There isn't any dye in the product. "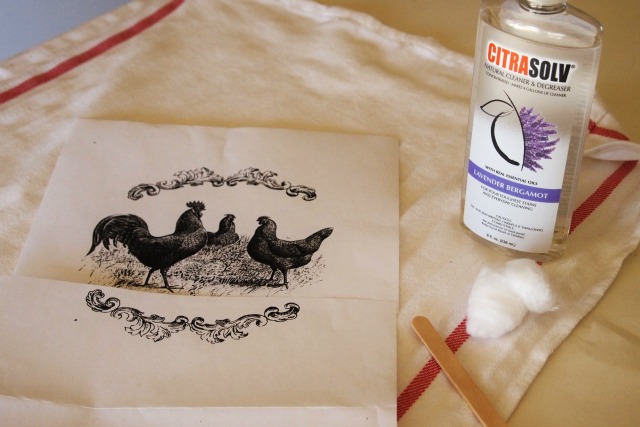 2. I used my favorite Ikea cotton towels – I have a bunch of these. They're so French looking with the red stripe (and cheap). Any solid color will do. You also need cotton balls, craft stick or spoon, something to put under your towel to protect your surface and an iron to heat set it all when done.
3. You need photocopies of what you're going to transfer.  It can be one image or you can collage  several images. However, they need to be printed by a copier that uses toner. That's really important. I used my library's copier and it worked great and was cheap! Or try Kinko/Staples/Office Max etc.
I used the "Farm Fresh 3 Hens"  image from my daughter's etsy store Digital Downloads and forgot to ask her to  reverse the image so that the words "Farm Fresh" would be mirrored. So I couldn't use that part (you'll see why). So if you buy this image from her and are planning on using it as a transfer and not just to frame,  just ask her to send it to you reversed if you don't know how to do it yourself. Anyway, I didn't have a car the day I did this project so I couldn't run out and make another copy so I just cut the "Farm Fresh" out – but it would have been cute!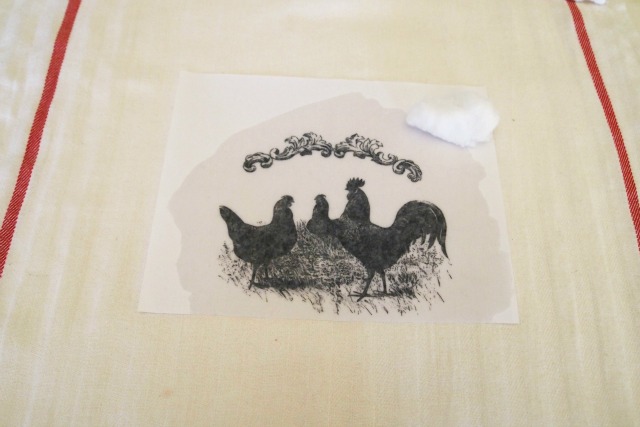 5. Work in a well ventilated area – it's a bit smelly. Lay your image copy side down on your towel and wet a few cotton balls with the CitraSolv. Rub the wet cotton balls all over your image. Now  you can see why letters need to be printed in reverse.  (if you look at the photo above this one you will see that the rooster is on left – it's now on the right).  I let it sit for a  few seconds.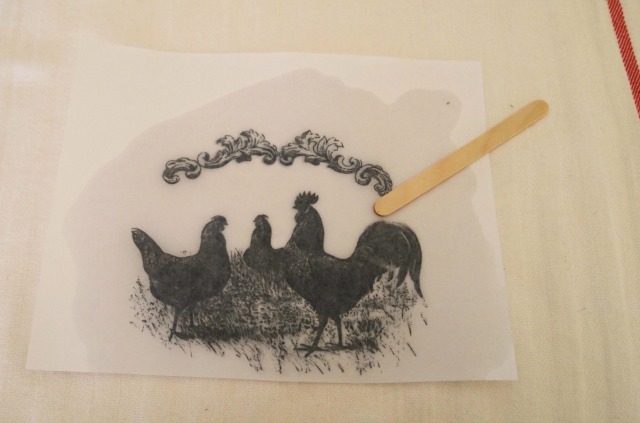 6. Take your craft stick or back side of a spoon and rub over your image making sure your image doesn't move (I just held it down with one hand while rubbing with the other but you may want to tape it down). You are transferring the ink onto the fabric.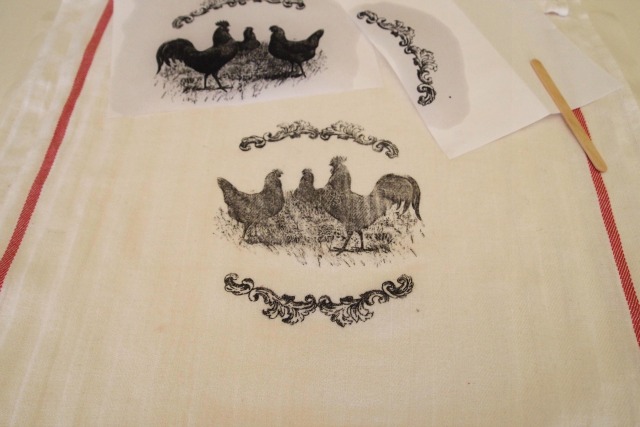 7. Carefully remove your image. I let it dry for 1/2 hour.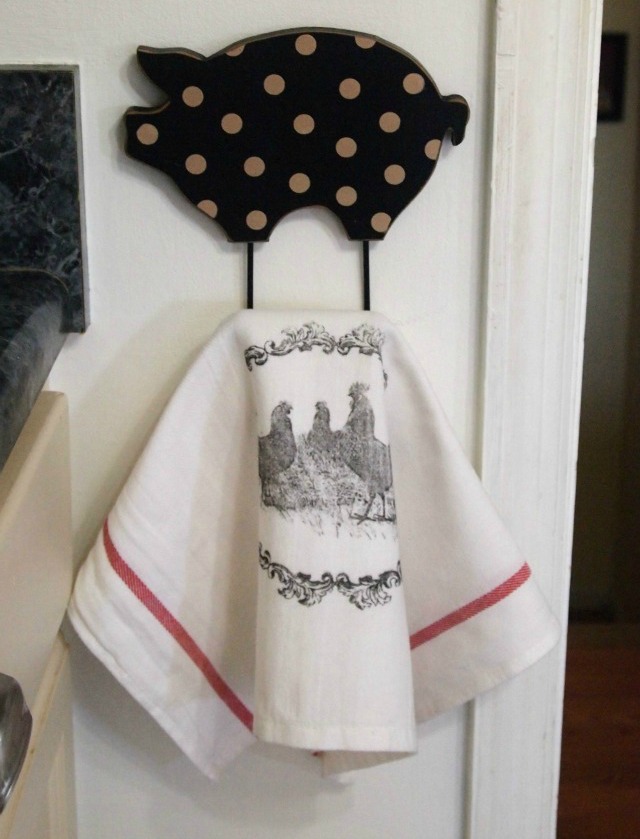 8. Heat set the image – by ironing over it a good 30 seconds.
9. Wash in cold water and dry to remove any CitraSolv residue still in the fabric.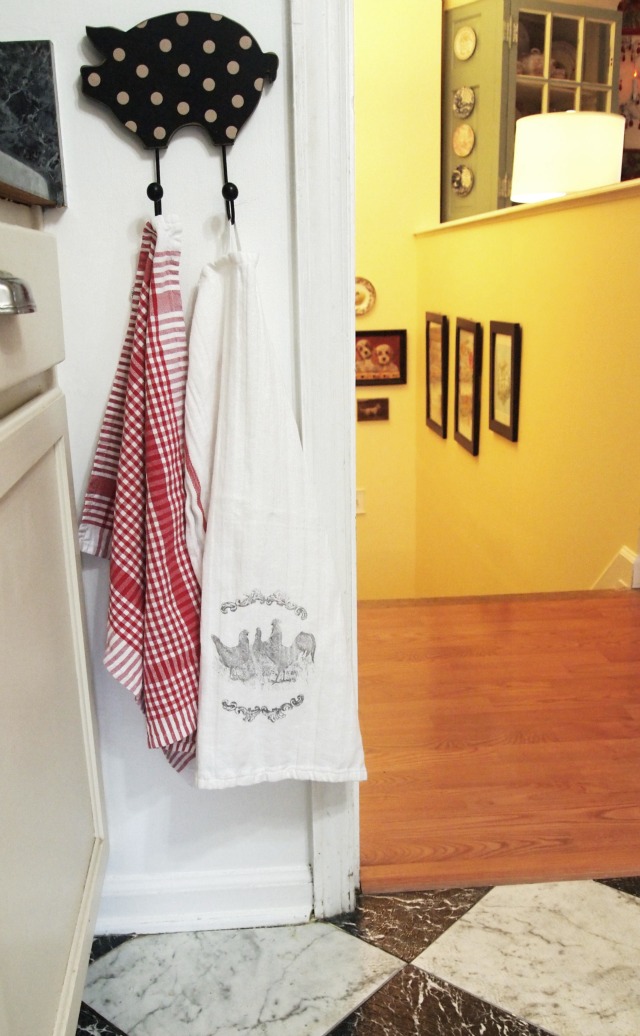 Here it is after being washed. I can't remember how much the CitraSolv cost, but one bottle will last you forever in using this transfer method (plus you can clean with it).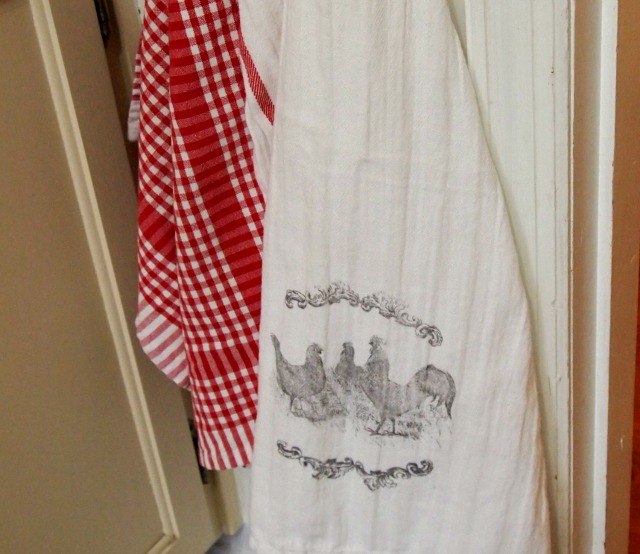 This process has been around for years,  but this was my first time doing it. It's really easy and I know I'll be making lots of pillows & tea towels using this technique.
Just think of all the pretty presents and things for your home that  you could make with 1 bottle of CitraSolv and free graphics from the Graphics Fairy!
This post contains affiliate links to Amazon, which means that I may earn a small commission from some of the links in this post. Thanks for supporting this site! Please see our Disclosure Page for more information
You may also be interested in: Easy No Sew Butterfly Craft