Aches and pains are just a natural part of life- from working out, gardening, moving furniture, lifting up our babies, or other everyday activities. It interrupts your day and often keeps you from doing what needs to get done, but it doesn't always have to. Minor aches and sometimes even more troublesome pains can be alleviated using this all-natural Herbal Muscle Soak!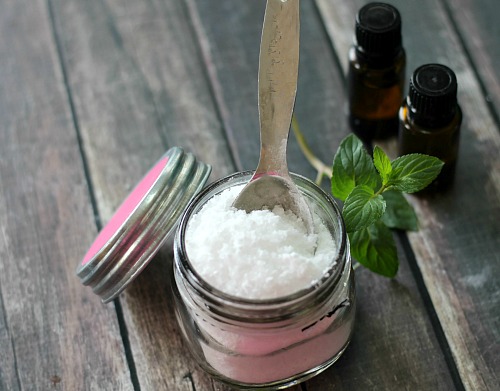 Disclosure: This post may contain affiliate links to Amazon and/or Etsy, which means that I may earn a small commission from some of the links in this post. Please see our Disclosure Page for more information.
Simple ingredients that you are likely to already have on hand can help loosen joints, relax muscles, and chase away pain in this sore muscle bath soak. Of course I included my favorite essential oils, as they are good for everything from freshening up the smell of your home to cleaning your produce!
Herbal Muscle Soak
This makes enough for about 3 baths.
Ingredients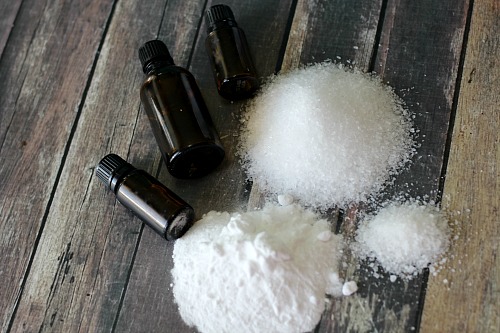 2 cups Epsom salt
¼ cup coarse sea salt
1 cup baking soda
5 drops peppermint essential oil
10 drops lavender essential oil
5 drops eucalyptus essential oil
While you are gathering your ingredients, go ahead and pull out:
A large mixing bowl
A whisk
Jar(s) with a lid(s)
Measuring cups/spoons
Directions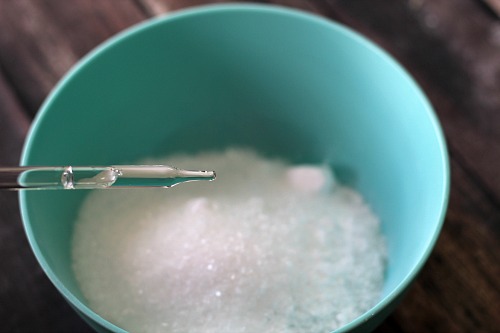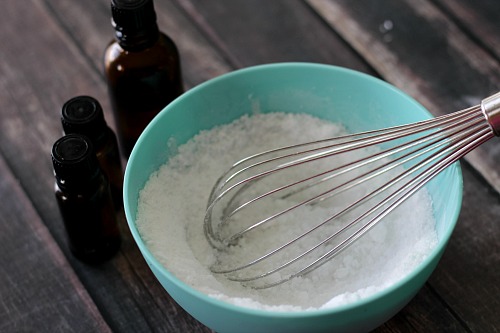 1. Combine all ingredients in a large mixing bowl. I like to mix mine well with a whisk as it seems to incorporate everything very well.
2. Once your mixture is ready, transfer it to a jar with a tight fitting lid.
To Use
Add 1 heaping cup of your herbal muscle soak to your bathtub under warm running water.
Note: While essential oils can be very helpful, if you are having serious health issues, don't rely on them- see a doctor instead.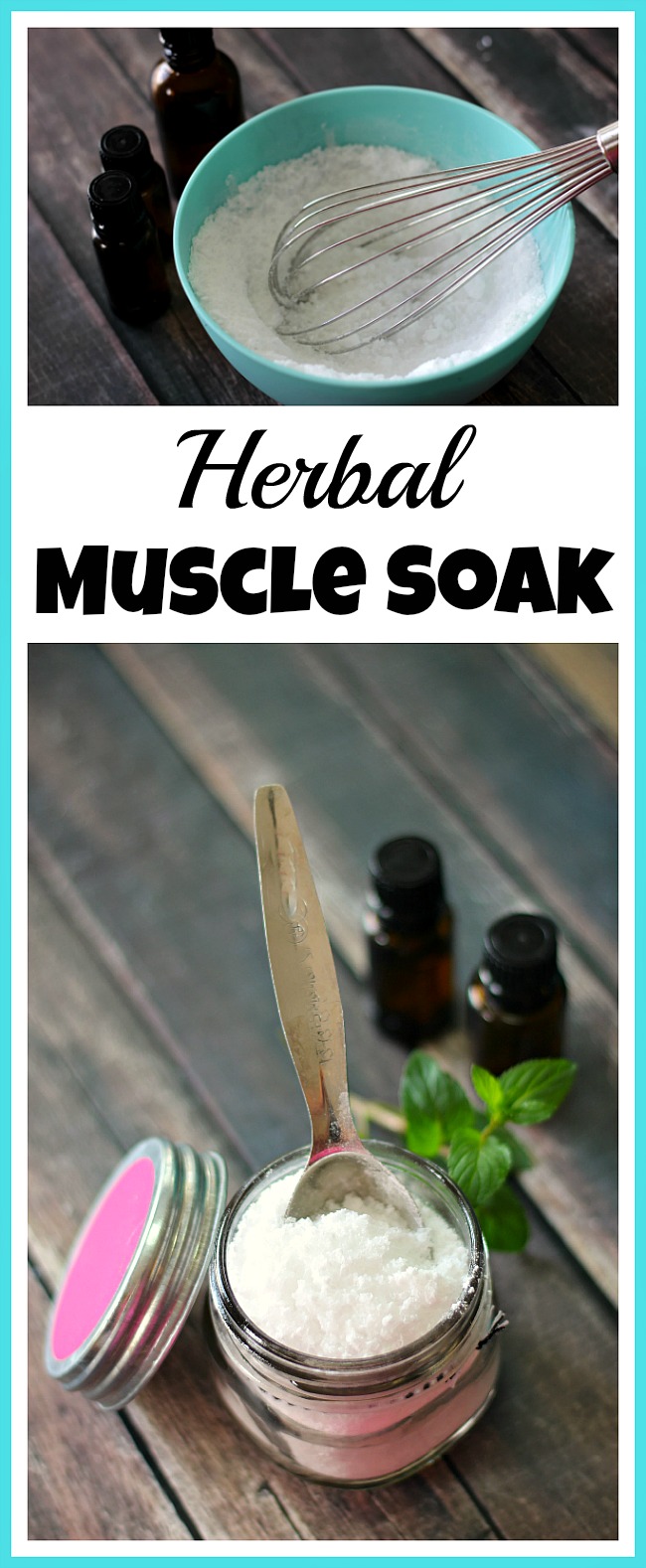 This post contains affiliate links to Amazon. Please see our Disclosure Page for more information.
  About Jody: I am a Florida girl through and through living the semi-country, small town life.  I am making my way through it with my amazing hubby, 2 beautiful kids, 2 of the best Dachshunds to ever walk the face of the earth, massive amounts of coffee and a whole lot of Jesus.  I homeschool, craft, cook, scrapbook, garden, raid the thrift shops, snap 1,000's of photos, and read when I can grab a spare minute (which is rare). You can find me blogging at Simply Southern Sunshine.
You may also be interested in: