Free Organizing Printables for Your Home Binder.
If you're like me, you're always looking for ways to organize your home. And if you're also like me, you don't have a lot of time or money to spend on organization tools. That's why I'm excited to share these free printables with you! These resources will help you get your home and life organized in no time. Just download and print some of these 24 Handy Organization Free Printables and start seeing how they can really truly help get your life a bit more organized.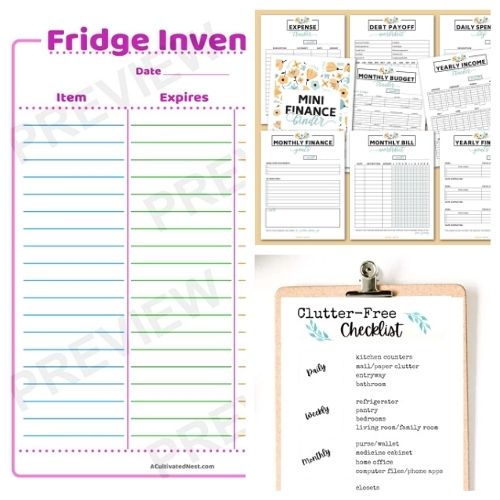 Disclosure: This post may contain affiliate links to Amazon and/or Etsy, which means that I may earn a small commission from some of the links in this post. Please see our Disclosure Page for more information.
I like to store my family's home organization printables in a home binder. If you don't have a home binder, here is how to make one! And don't forget to check out our printables shop for pre-made packs of home binder printables, budget binder printables, and more!
24 Handy Organization Free Printables
If you are wanting a little bit more help when it comes to organizing your family's schedules, recipes, medication, or even the inventory of your freezer and pantry, then this list of handy printables will surely help you jump-start your goal of being organized. Here are my top printables for being organized. But first, some tips:
Depending on how you wish to use the organization printable you like, I'd just suggest printing it on regular printer paper after you have downloaded the file and saved it to your computer.
If you want your printable to last longer or be hung up for more to see, then you could use cardstock and even put it in a page protector or binder.
The longer you wish your printable to last should really be the deciding factor on what paper and storing system you use for these handy organization free printables.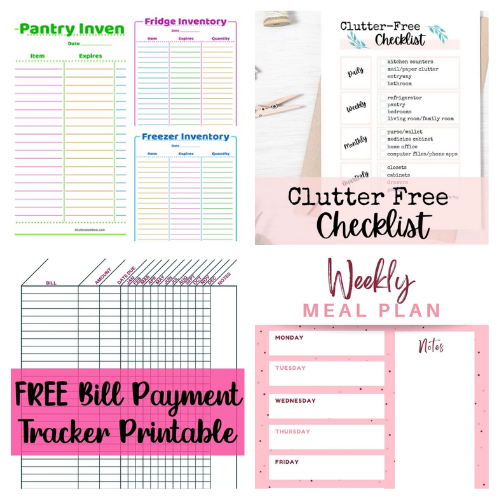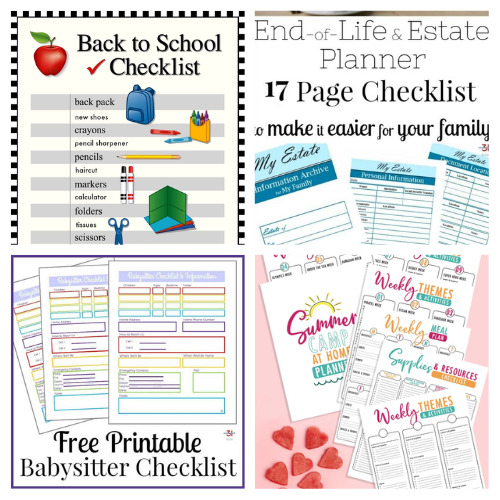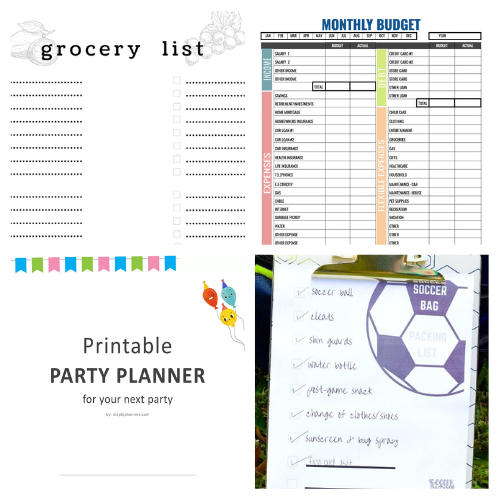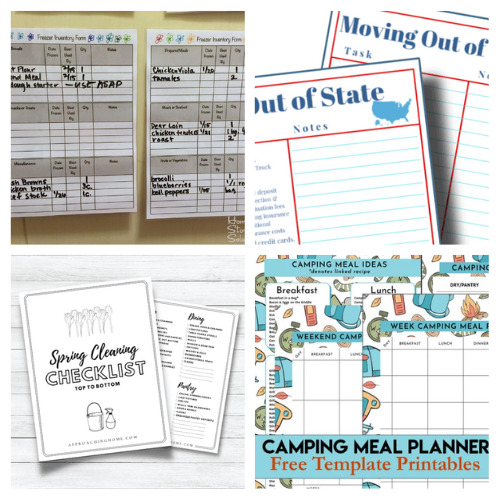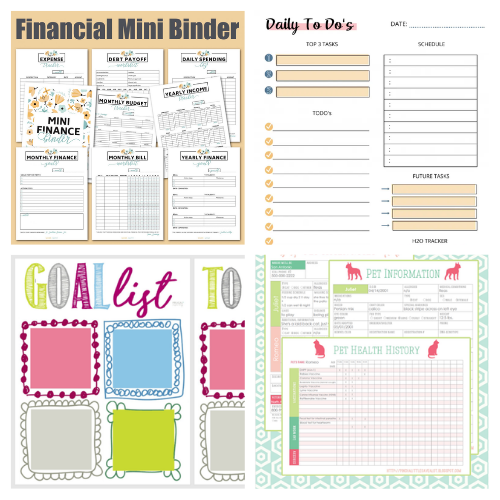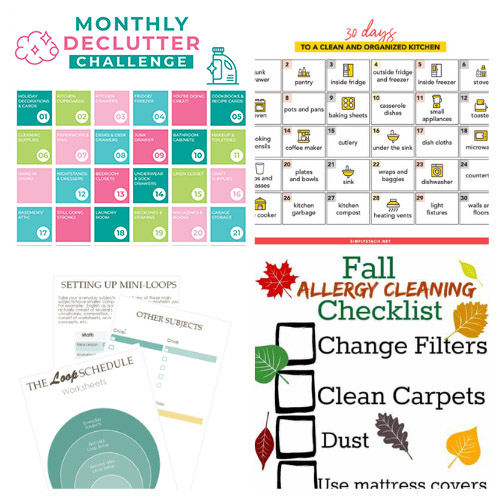 What area of your home do you feel is the hardest to organize, and which area is the easiest?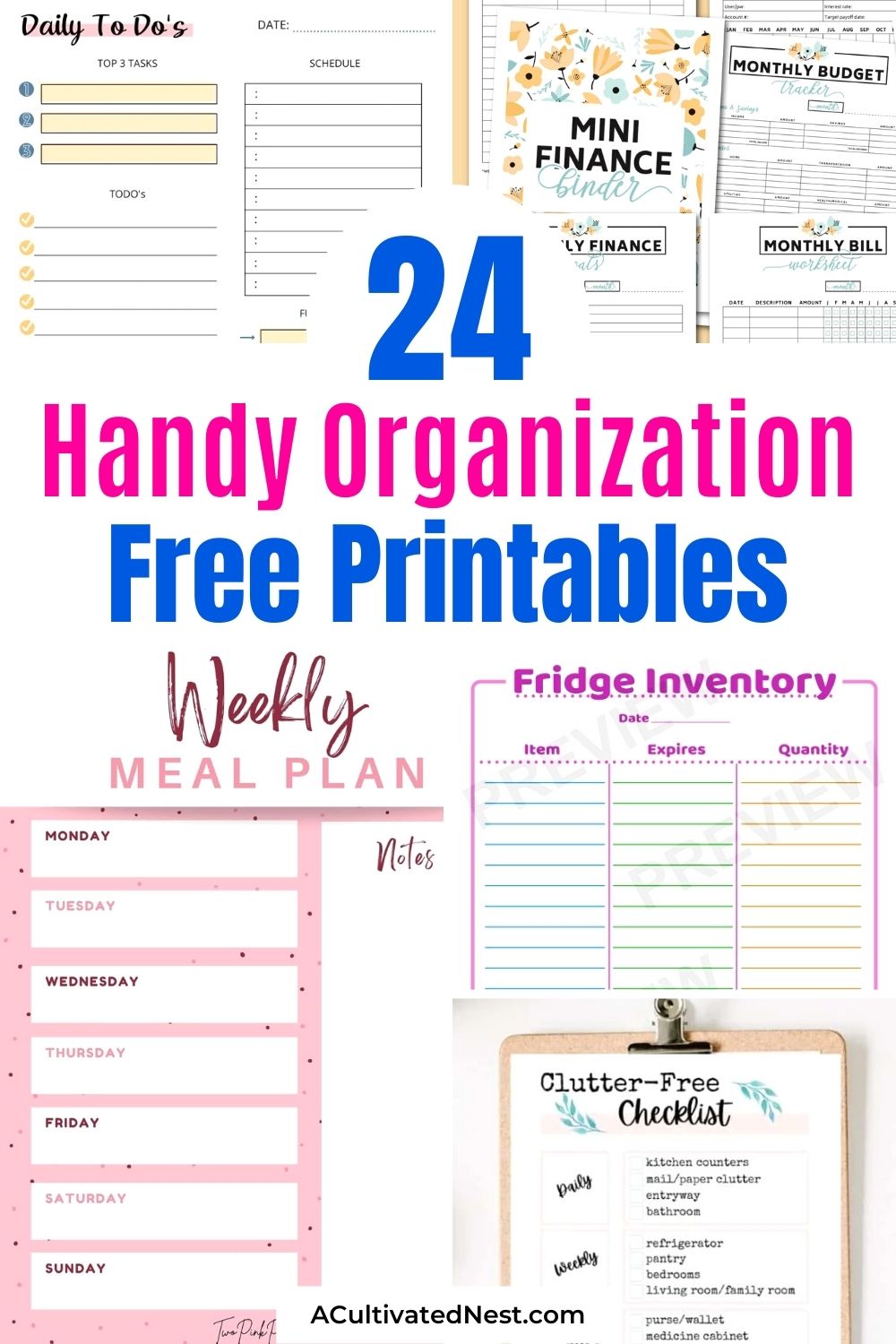 You might also be interested in: 20 Helpful Free Homemaking Printables