20 Useful Free Printables for Homemakers.
There is so much to organize and take care of on a daily, weekly, and monthly schedule. It's hard to keep it all straight and organized without some planning. Well, today I have a solution for you and I think you are going to love it. Look at these 20 Helpful Free Homemaking Printables to get your life and home in order!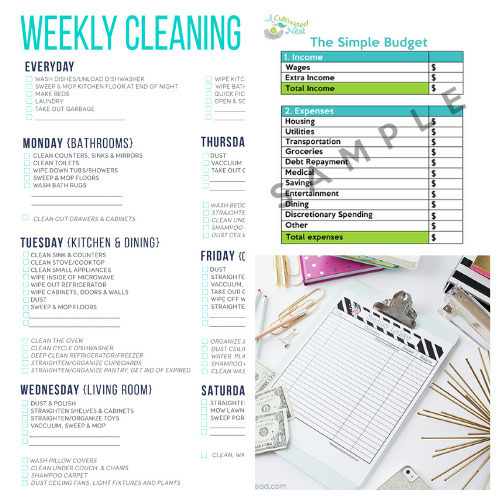 Disclosure: This post may contain affiliate links to Amazon and/or Etsy, which means that I may earn a small commission from some of the links in this post. Please see our Disclosure Page for more information.
The first step to living an organized life is to make a plan. I have found that keeping a home binder with everything I need in one spot is a game-changer. I'm excited to share these printables with you, so you can build a system that works for you.
20 Helpful Free Homemaking Printables
All you need is a printer, some ink, and the desire to get organized. I wanted to share some tips that have helped me out, that I think you can benefit from. Let's take a look:
Binders are the key – Keeping everything in a binder makes it much easier to keep track of. I recommend using one large binder for everything or breaking them up into various binders. Cooking and Meal Planning, Cleaning, and Budgeting are just a few suggestions. If you don't have the time to gather all the printables to make your own binder, then you may like our Watercolor Printable Ultimate Life Binder, which comes with 100+ printables.
Type of printer – You can really use an inkjet or a laser jet printer for any of these printables. They both get the job done and will work well.
Let's talk paper – It's fine to keep it super simple or go fancy. Card stock or regular printer paper both work well. Card stock is harder to bend up, so I tend to prefer it. I also typically use protective sleeves when I print pages for my binder, so they have a layer of protection. But go with what you like the best.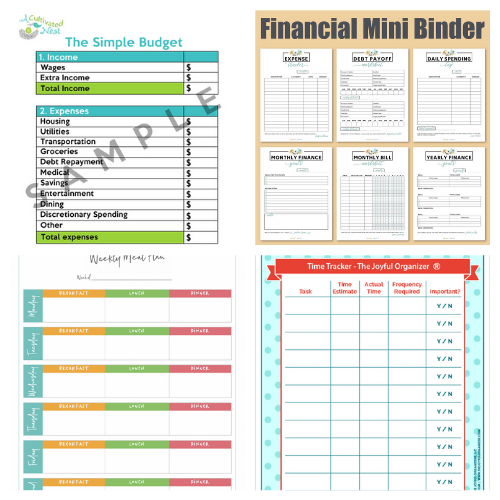 What do you need to most help organizing in your home?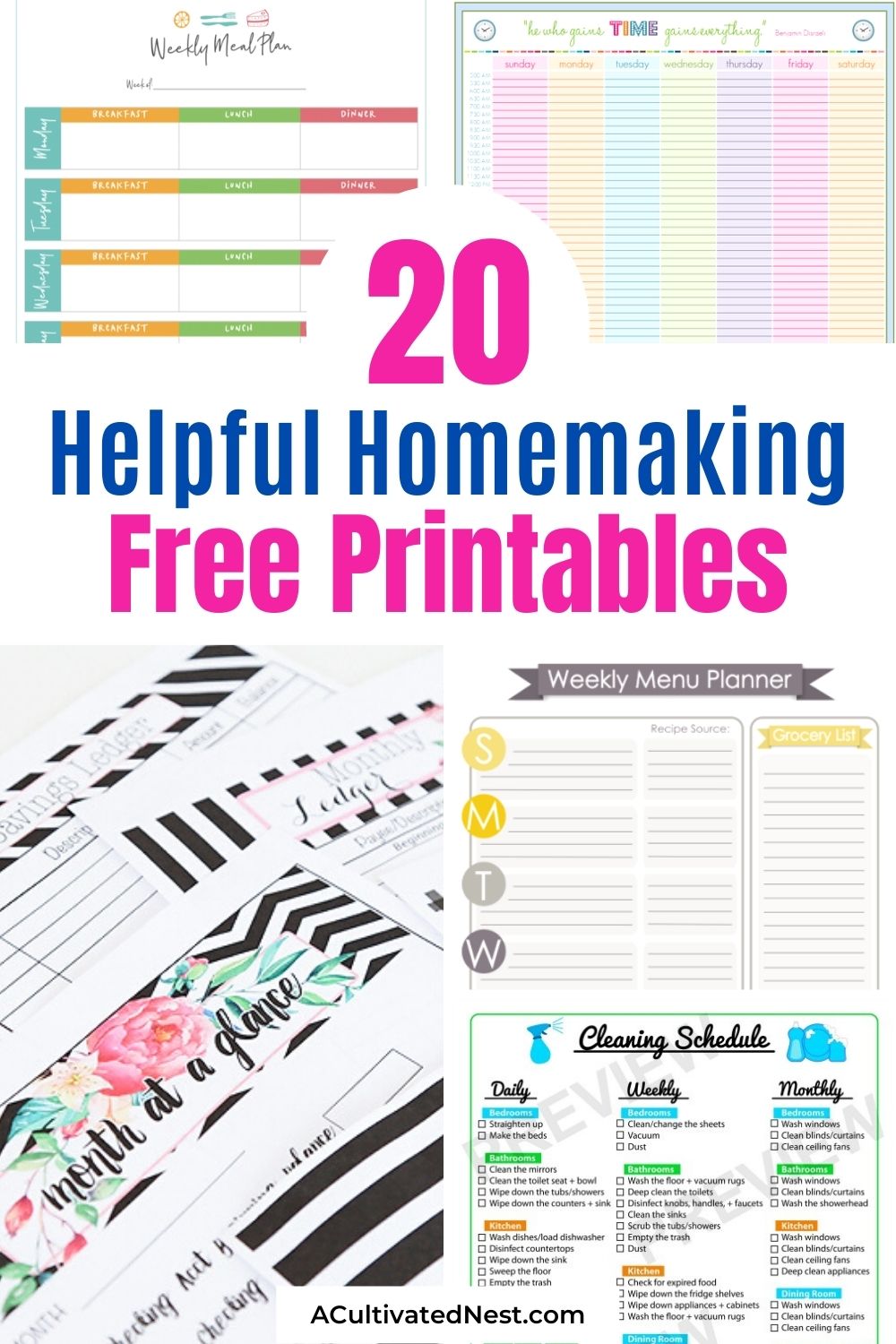 You might also be interested in: 20 Free Printables to Save You Money