Growing carrots in containers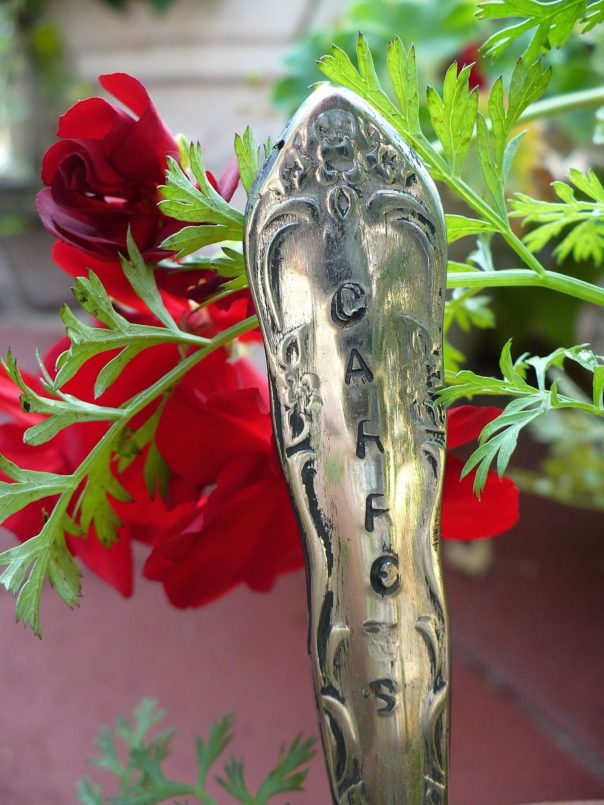 You know that you can grow all kinds of veggies in containers!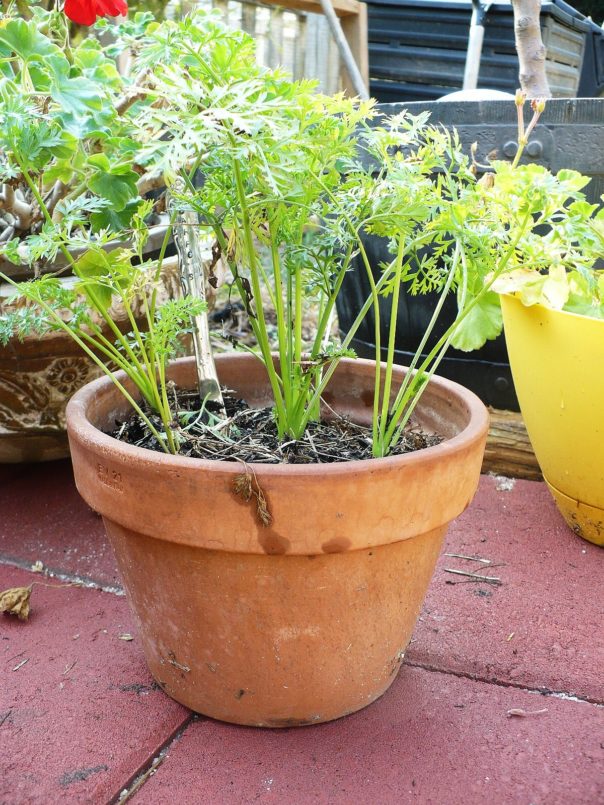 Maybe you're renting or maybe you just don't have the space for a traditional vegetable garden.  Try growing in containers!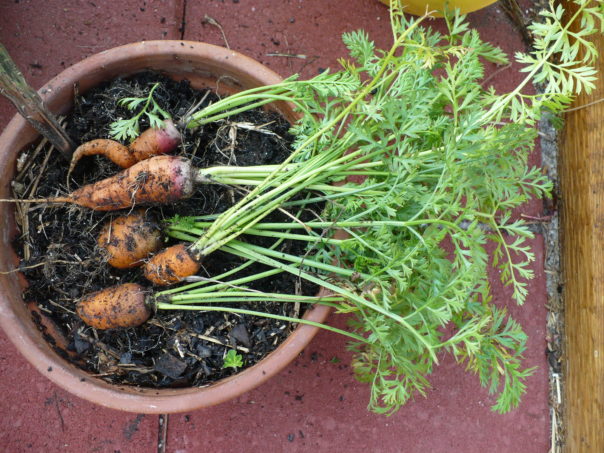 Disclosure: This post may contain affiliate links to Amazon and/or Etsy, which means that I may earn a small commission from some of the links in this post. Please see our Disclosure Page for more information.
I had a few extra carrot seedlings (yes I started carrot seeds in my little Big Lots greenhouse and transplanted them – not usually recommended but I've found it works for me) .  Most I planted in a raised bed but a couple I planted in a small clay pot just to see what would happen.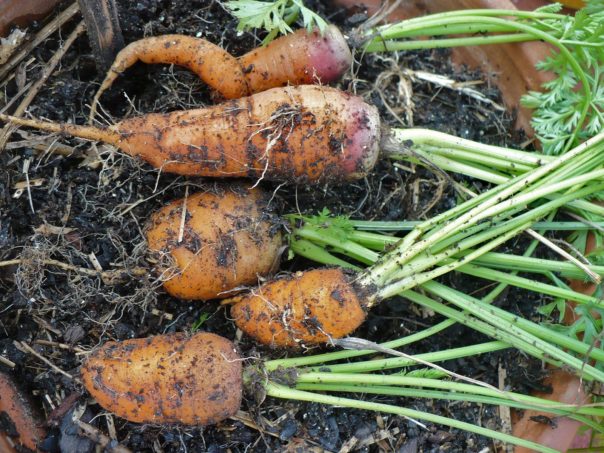 You can grow longer carrots if you use a deeper pot. I got one crooked carrot that was growing over on the side of the pot but the others are good. I think I had a mix of Tom Thumb and Little Finger carrots.
Here's a good article  to get you started if you're interested in this subject- How To Grow Vegetables In Pots
Give it a try!