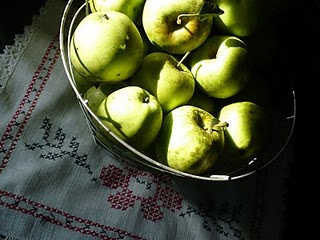 Last year I shared my easy no-fuss recipe for making apple butter in the crock pot and since so many apple varieties are beginning to be available, I thought I'd share it again. Also at the bottom is a  giveaway for Phyllis Hoffman's Celebrate (Festive Fall Issue) Magazine.
 This is my basic recipe for Crock Pot Apple Butter.
5/6 lbs of apples cored and sliced (I don't peel mine because we don't mind cooked peels but peel if it bothers you)
4 Cups of sugar (but depends on the sweetness of the apples and how sweet you like things – so taste)
2-3 Tsp. Cinnamon
1/2 Tsp. Ground Cloves
1/4 Tsp. Salt
Put all the apples in your crock pot. Combine all the other ingredients in a bowl and pour over the apples, stir. Cover and cook on high for 1 hour then reduce to low and cook about 8-10 hours. Stir occasionally and mash your apples with a potato masher to get a smooth consistency. Your apple butter should be dark brown and thick when done. Makes 3-4 quarts.
Your house will smell divine while this is cooking!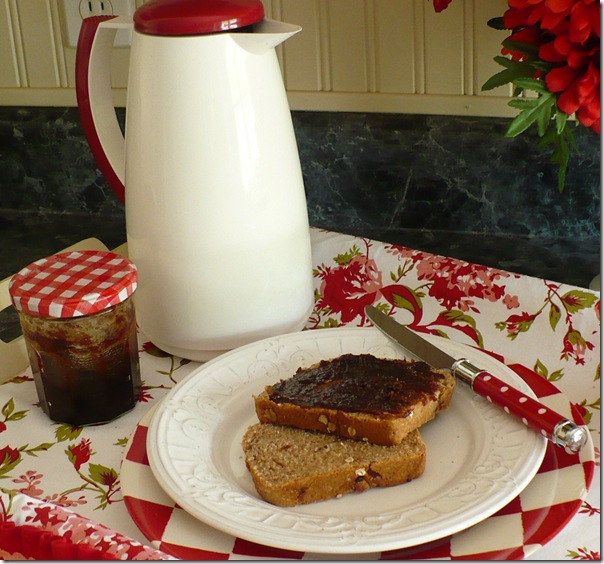 Disclosure: This post may contain affiliate links to Amazon and/or Etsy, which means that I may earn a small commission from some of the links in this post. Please see our Disclosure Page for more information.
You can place this in hot sterilized jars and use the water bath method, but I just make one jar to use immediately and the rest I freeze. It's supposed to keep for about 3 weeks in the fridge but honestly, it never keeps for longer than a week in my house because everyone eats it up!
Would you like a copy of Phyllis Hoffman's Celebrate magazine?
This give away is closed
The Festive Fall Issue is 114 pages filled  with gorgeous photos and lots of great fall decorating & entertaining ideas. Plus great fall recipes like Candy Corn Cupcakes,  Individual Pumpkin Trifles, Ginger Pepita Brittle and Pumpkin Bread Pudding – YUMMO!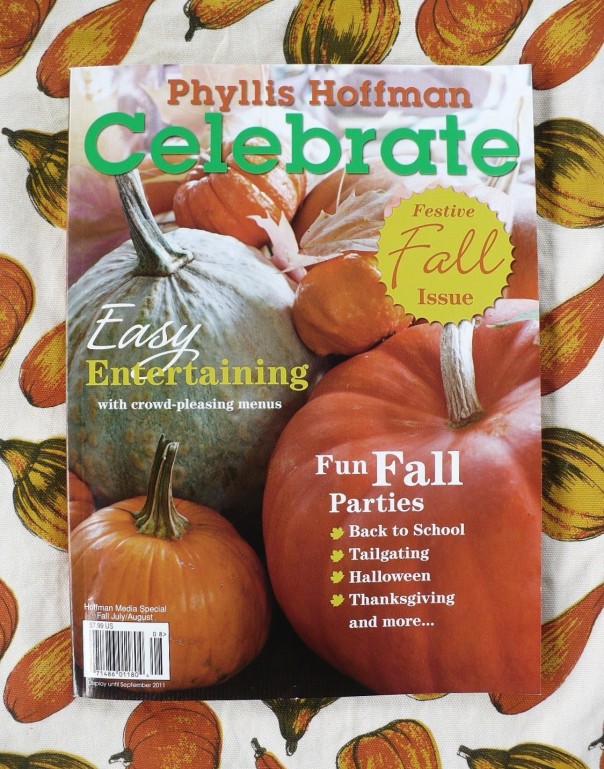 To enter: Just leave a comment on this post. Please leave a way to contact you. The winner will be picked at random and announced on Friday. Sorry open to US residents only.