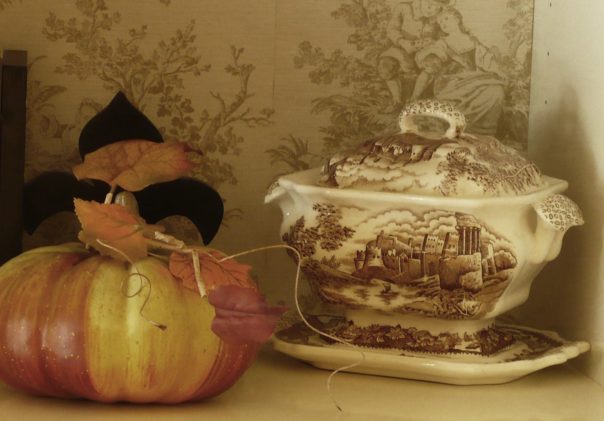 I did a little more fall decorating which really just consisted of pulling out pumpkins I already have.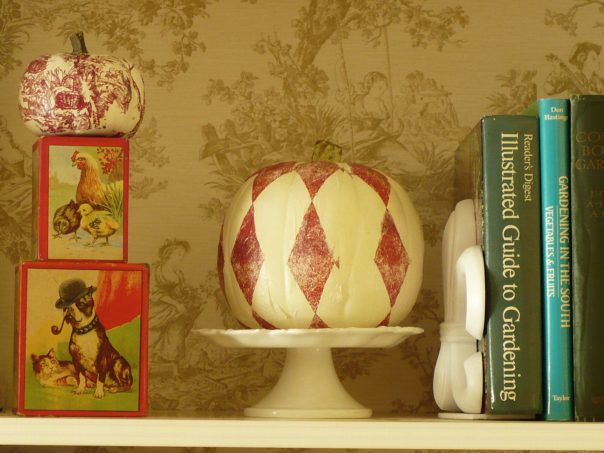 All these pumpkins were done back in 2008/2009. Basically they're all faux pumpkins and I either decoupaged them or used rub-on decals. Very easy to do!
Disclosure: This post may contain affiliate links to Amazon and/or Etsy, which means that I may earn a small commission from some of the links in this post. Please see our Disclosure Page for more information.
I used tissue paper or napkins to decopauge my pumpkins.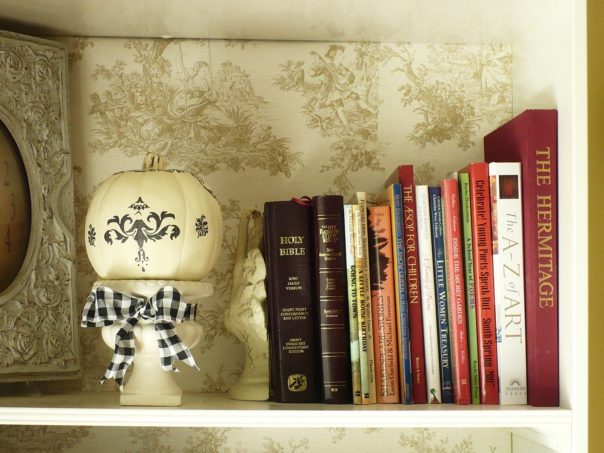 This one was done using a rub-on decal. Much easier than stencilling or painting by hand (at least for me). I had a few that I did with crown rub-ons and fleur dis lis that I'm not putting out this year. So just look in the sticker/rub on aisle at your local crafts store and you'll find lots of things you can use on your pumpkins!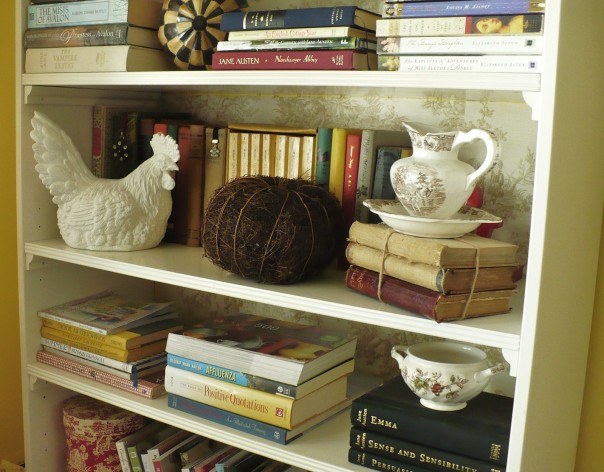 The winner of the Phyllis Hoffman Celebrate Fall Issue is………..
Congratulations to Rhonda @ If You Do Stuff, Stuff Gets Done.  Please contact me with your mailing address.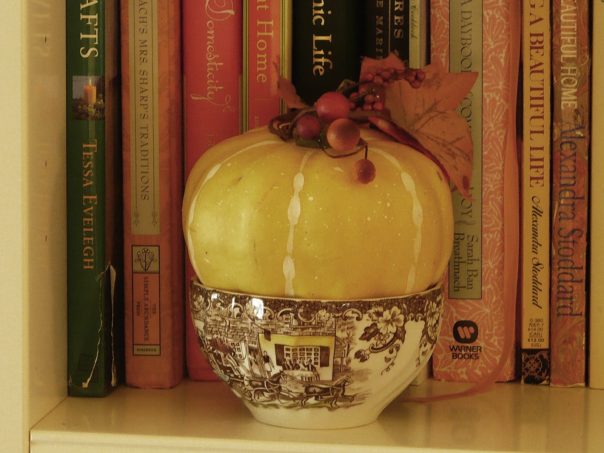 Have a wonderful weekend everyone!