Delicious Grilled Seafood Recipes
Looking for mouthwatering grilled seafood recipes that will delight your taste buds and transport you to coastal paradise? Then you are in luck!  From succulent shrimp skewers to delectable grilled salmon fillets, savor the flavors of the ocean in every bite with these 32 Grilled Seafood Recipes to Up Your BBQ Game!
Disclosure: This post may contain affiliate links to Amazon and/or Etsy, which means that I may earn a small commission from some of the links in this post. Please see our Disclosure Page for more information.
If you've never had grilled seafood, you're in for a treat! While baked, fried, and broiled seafood is delicious, cooking seafood on a grill adds a whole other later of tastiness to your favorite seafood dishes!
32 Grilled Seafood Recipes to Up Your BBQ Game
Several types of seafood are well-suited for grilling due to their firm texture and ability to hold up well on the grill without falling apart. Here are some of the best seafood options for grilling:
Salmon: Salmon is a popular choice for grilling due to its high fat content, which keeps the flesh moist and flavorful. It also has a firm texture that holds up well on the grill.
Shrimp: Shrimp cook quickly and are delicious when grilled. They can be threaded onto skewers or grilled directly on the grates for a tasty appetizer or main course.
Tuna: Tuna steaks are firm and meaty, making them perfect for grilling. They develop a delicious smoky flavor when cooked on the grill.
Swordfish: Another firm and meaty fish, swordfish is ideal for grilling. Its mild flavor pairs well with various marinades and seasonings.
Mahi-Mahi: With its lean and flaky flesh, mahi-mahi grills beautifully and offers a slightly sweet and mild taste.
Snapper: Red snapper and other similar fish have a firm texture that makes them great for grilling whole or as fillets.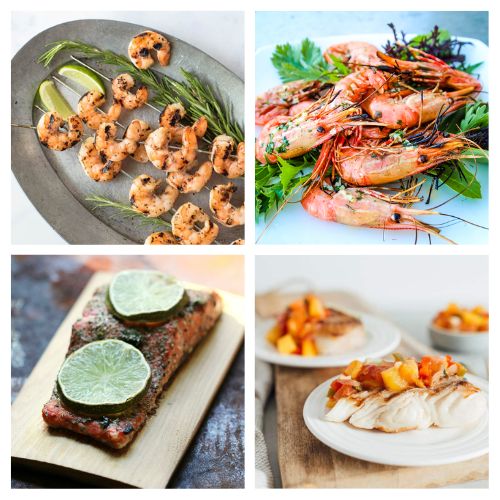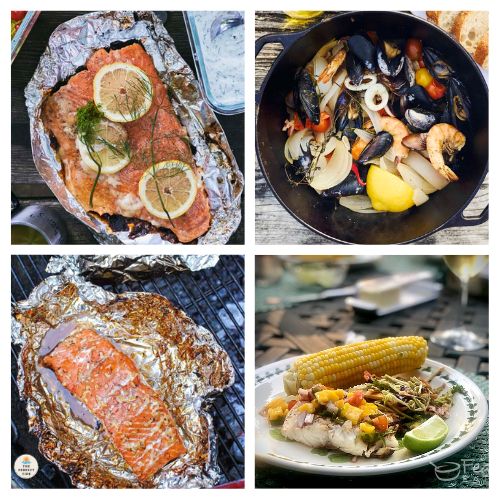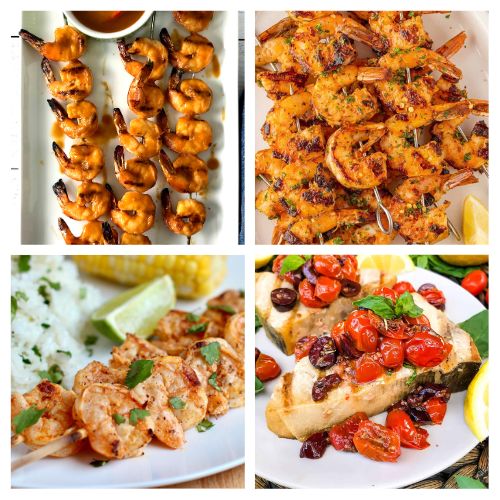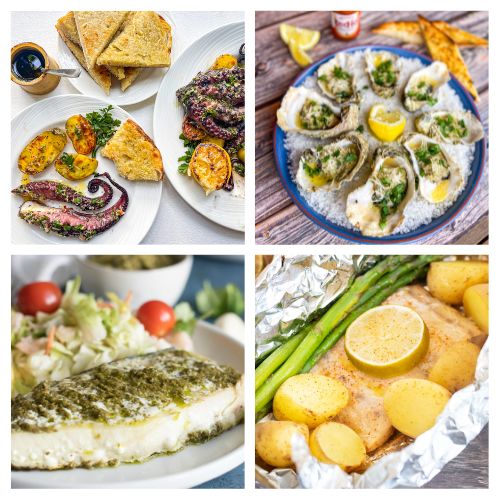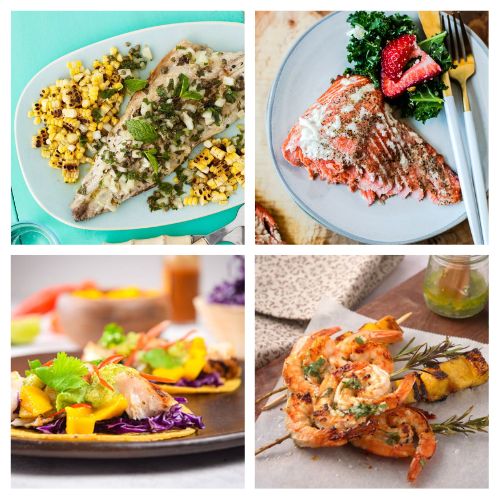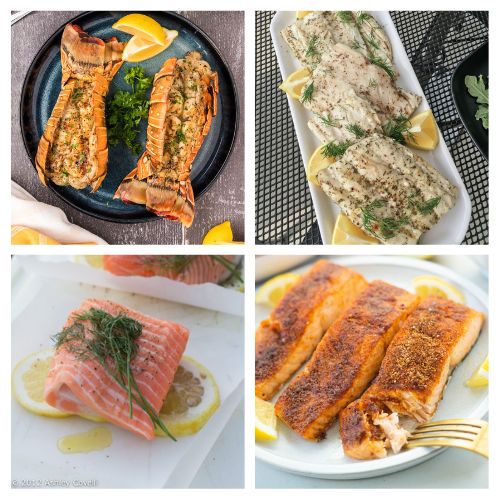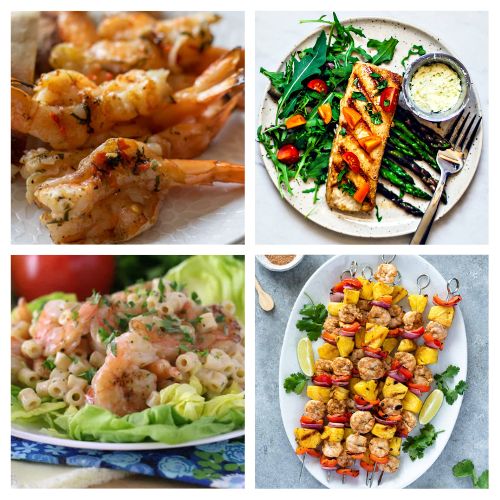 What's your favorite seafood, grilled or otherwise?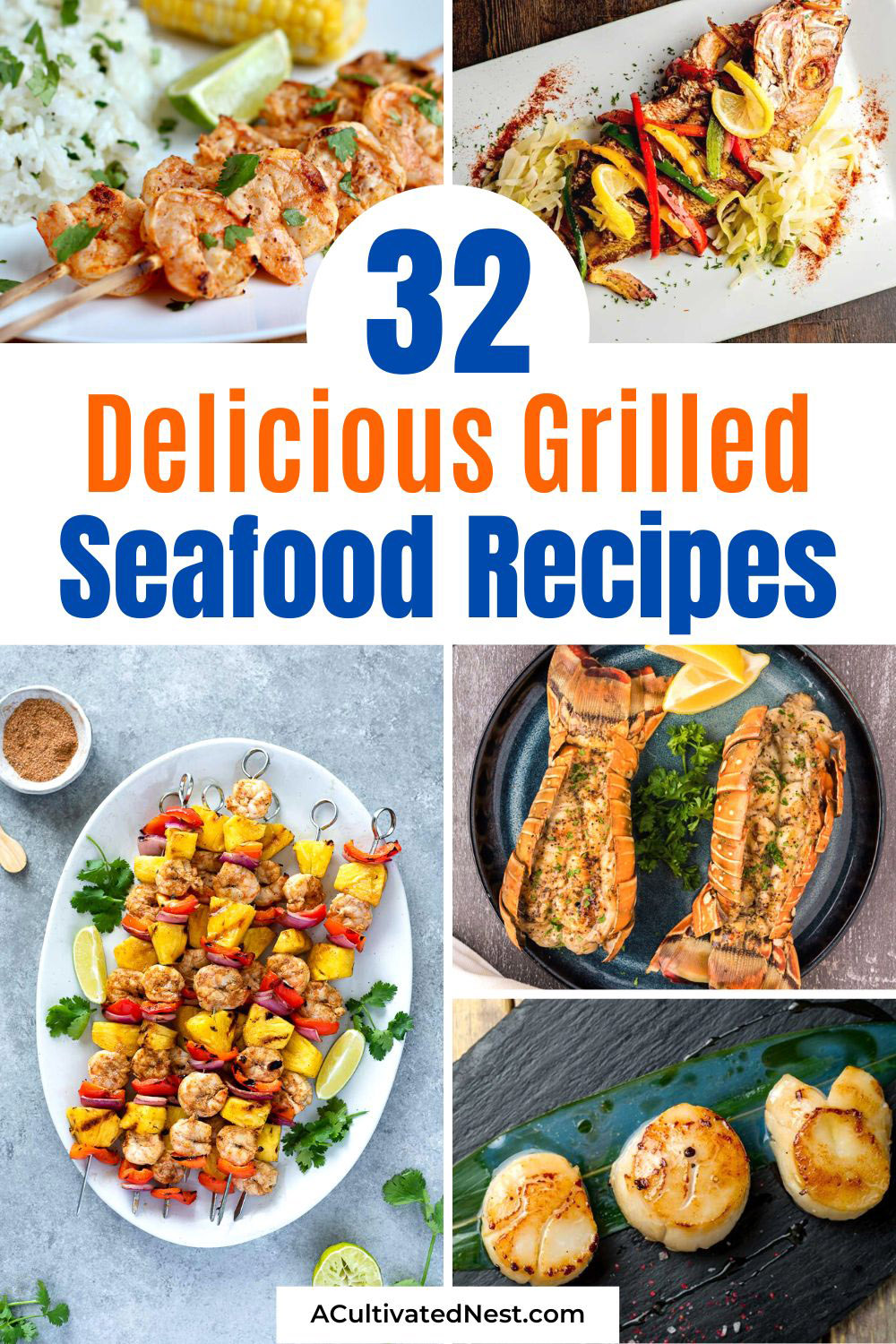 You might also be interested in: 36 Must-Try Desserts for BBQs