Fun Halloween Pumpkin Carving Inspiration.
It's that time of year again – pumpkin carving season! Carving pumpkins has long been a cherished tradition, bringing out the creative spirit in all of us. Whether you're a seasoned pro or a first-time carver, we've gathered 16 Fun Pumpkin Carving Ideas to inspire your next masterpiece!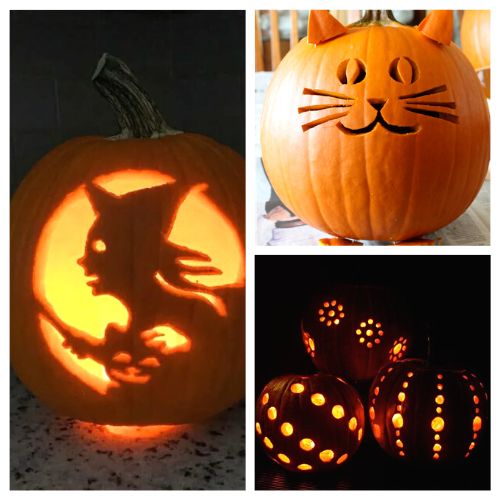 Disclosure: This post may contain affiliate links to Amazon and/or Etsy, which means that I may earn a small commission from some of the links in this post. Please see our Disclosure Page for more information.
From classic jack-o'-lantern designs to whimsical and intricate creations, this roundup is sure to spark your creativity and make your Halloween decorations truly spooktacular.
16 Fun Pumpkin Carving Ideas
Here are some tips to help you have a fun pumpkin carving session:
Choose the Right Pumpkin: Select a pumpkin with a smooth, unblemished surface for easy carving. Make sure it's firm and has a sturdy stem.
Prepare Your Tools: Gather all your carving tools, including a serrated knife, pumpkin scoop, and various-sized carving saws. Having the right tools makes the process smoother and safer.
Try Pumpkin Shaving: Pumpkin shaving involves gently scraping away the top layer of pumpkin flesh to create intricate designs, allowing light to shine through more subtly, while pumpkin carving entails cutting through the pumpkin's outer shell to create cut-out designs and patterns. Shaving can be easier than carving, as you don't have to cut all the way through the pumpkin, and allows for more intricate and subtle designs.
Design and Plan: Before diving in, sketch your design on paper and plan your cuts. Whether you're going for a classic jack-o'-lantern or an intricate design, having a blueprint will help you stay on track.
Safety First: Always supervise children when they're involved in pumpkin carving and prioritize safety. Use battery-operated LED lights or candles in a protective container to light up your pumpkin safely.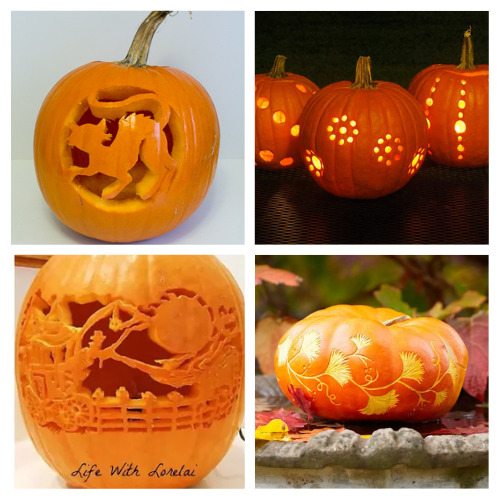 1. How To Carve A Pumpkin by Practically Functional
2. DIY Pumpkin Carving With A Drill by The Garden Glove
3. Pumpkin Carving by Hometalk
4. Trying New Ways to Carve Pumpkins By Charleston Crafted

5. Starlight Pumpkin Carving by Craftbits
6. Death Star Pumpkin by The Garden Glove
7. A Different Way To "Carve" A Pumpkin by Not Just A Housewife
8. FREE Pumpkin Carving Templates + Tips and Tricks by Skip To My Lou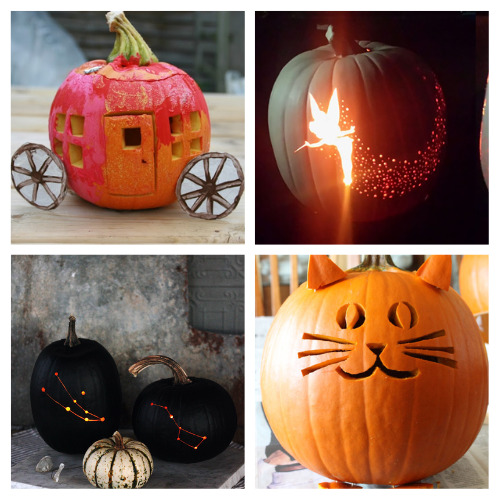 9. Pumpkin Carriage by RedTedArt
10. Tinkerbell Pumpkin by Keeper Of The Cheerios
11. DIY Constellation Pumpkin by The Merrythought
12. Pumpkin Cat by Ladyface Blog

13. Pumpkin Carving with the best Pumpkin Carving Kit by Repurposed and Upcycled
14. Pumpkin Fairy Garden by Adventure In A Box
15. Angler Fish by DIY Candy
16. 8 Pumpkin Decorating Ideas that Let You Compost Your Pumpkin by Crafting a Green World
I am so excited to try shaving a pumpkin this year!  Which pumpkin carving ideas are you wanting to try?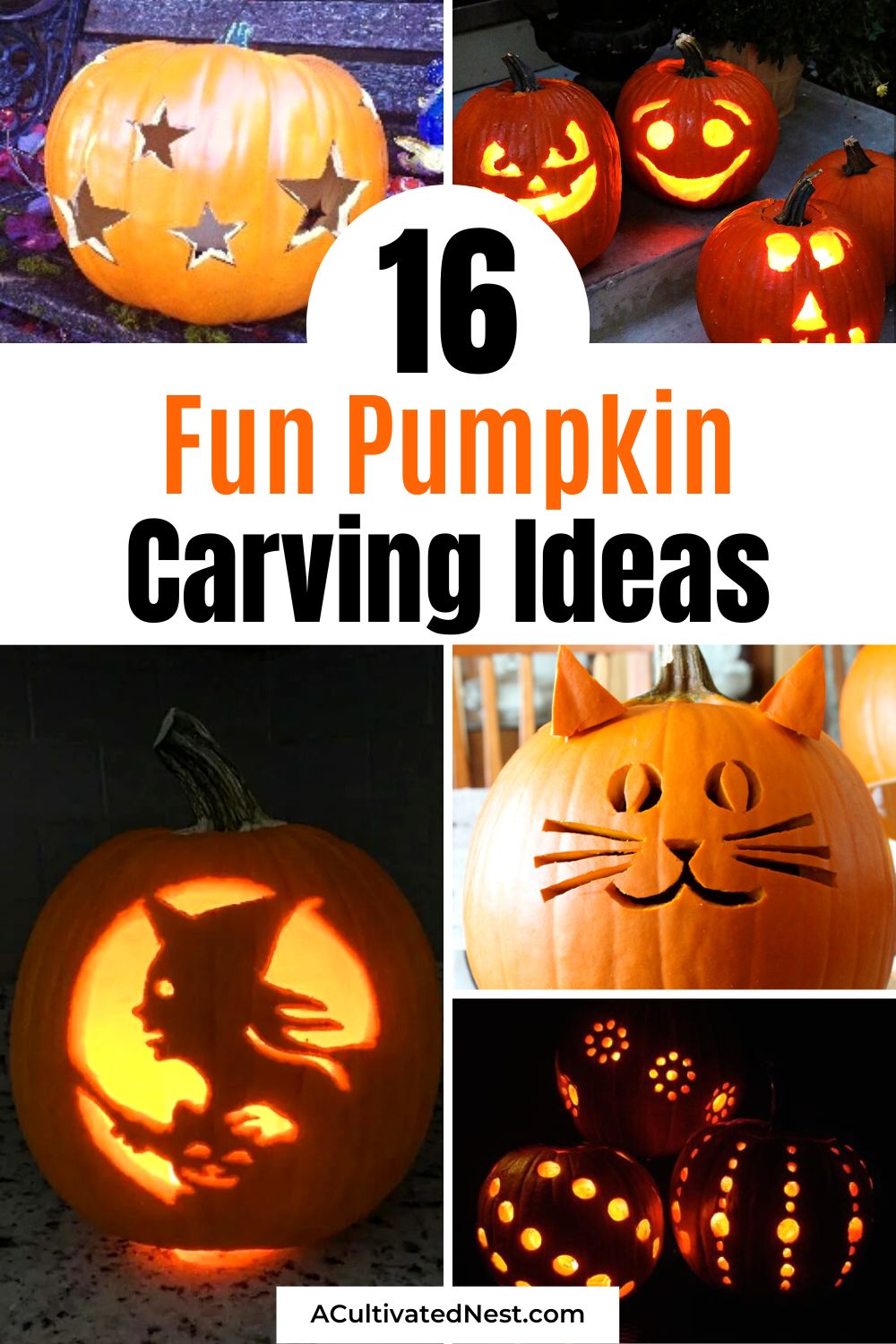 You might also be interested in: 20 Beautiful Fall Pumpkin Decor DIYs