20 Cute Homemade Toys for Cats.
If you love cats, you know how much they love to play with toys. Cats are funny and have such unique personalities. Watching them play gives you hours and hours of entertainment and lots of laughs. But sometimes your cat may be picky about toys, or you may want to treat them to something new while sticking to your budget. If you want some new, frugal toys for you cat, take a look at these 20 Fun DIY Cat Toys!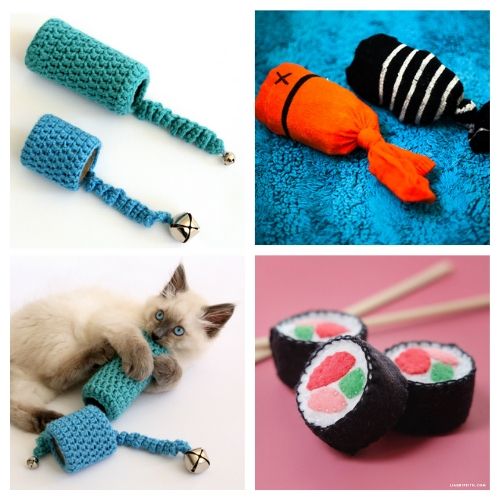 You can transform all sorts of household items into a creative toy that cats go wild for. All you need are some basic crafting skills and a little imagination! You'll be sure to create DIY cat toys that your feline friend will love!
20 Fun DIY Cat Toys
Disclosure: This post may contain affiliate links to Amazon and/or Etsy, which means that I may earn a small commission from some of the links in this post. Please see our Disclosure Page for more information.
What's great about DIY cat toys is that there are so many different things you can make! You can make toys that they chase, toys that make noise, toys that you play with together, and toys that they can play with by themselves. Before you get started, here are some things to keep in mind:
Cats love things that make noise. If it crackles, jingles, or sounds like paper rattling, they can't resist it.
You can use basic supplies. Paper, cardboard, yarn, and other basic items make the best toys for cats. You don't need expensive items to make something your cat will love!
Keep size in mind. Some cats are bigger than others. With that in mind, make sure you don't create any toys that are small enough that they could be a choking hazard for your cat, or the other pets in your family.
Imperfection is fine. Does your DIY fish toy look more like a blob with eyes? That's okay, your cat won't care! It doesn't really matter what the toy looks like, all that matters is that it's engaging.
They don't need tons and tons of toys. You can put together just a handful of toys and your cat will be thrilled!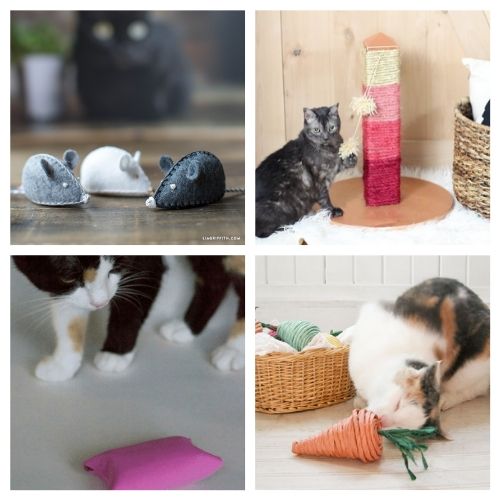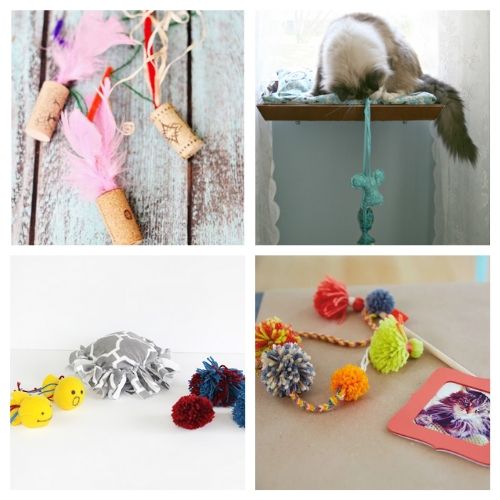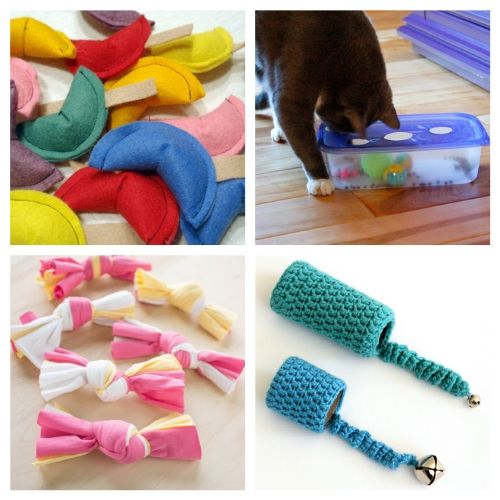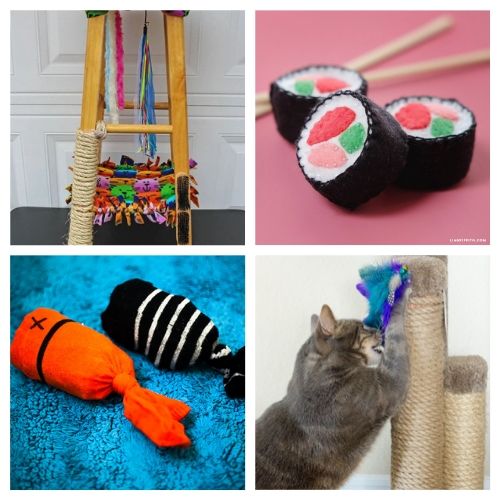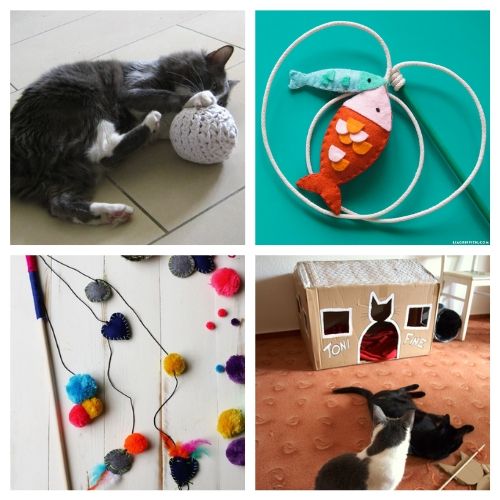 What types of toys do your cats prefer?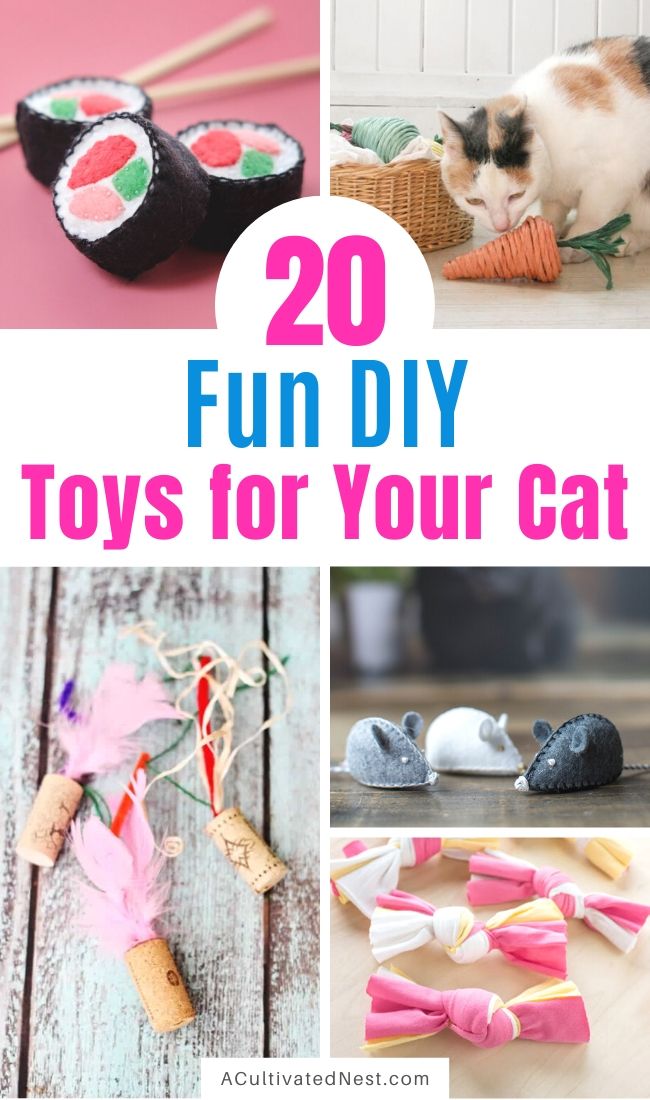 You might also be interested in: 10 Homemade Dog Toys