First Day of School Free Printable Signs.
The first day of school is nearly here! I can't believe it, it feels like the summer just started. But back to school shopping is already in full swing and everyone is preparing to head on back into learning. To commemorate the start of another grade and another milestone in your child's education, get our Free Printable First Day of School Signs to use in your first day of school photos!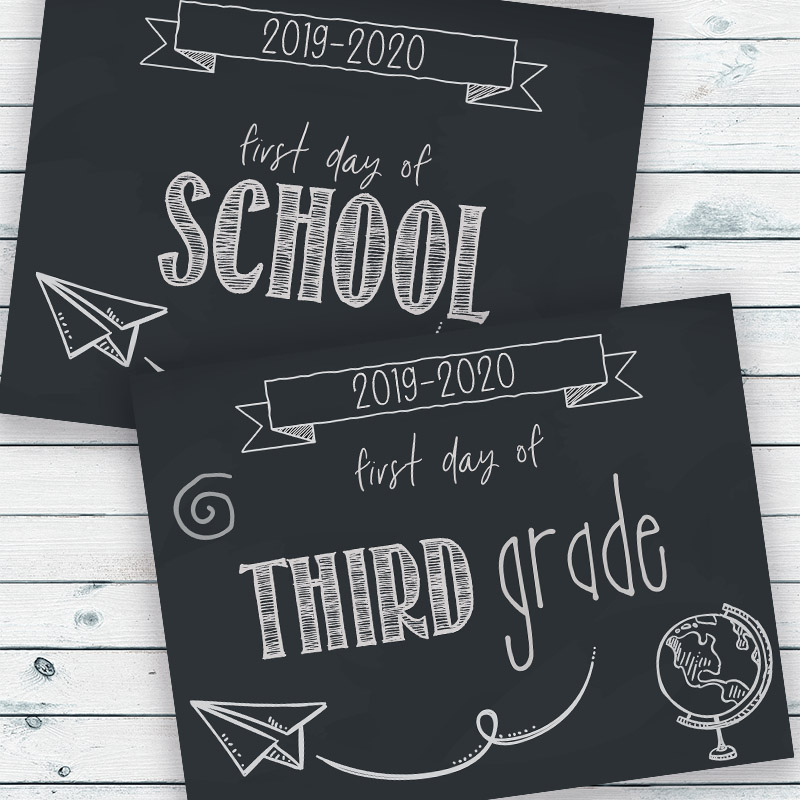 Disclosure: This post may contain affiliate links to Amazon and/or Etsy, which means that I may earn a small commission from some of the links in this post. Please see our Disclosure Page for more information.
Use these chalkboard style first day of school signs every year for your first day of school photos. Then you'll have some lovely photos to look back on when your kids are older and you're feeling nostalgic.
Free Printable First Day of School Signs
I've included a lot of versions of these free printable first day of school signs for you to use. There is a plain "first day of school" one (with no grade included), a "first day of homeschool" sign, and first day signs for preschool through 12th grade. Your kids may start to protest about the whole first day sign tradition once they get into the later grades, but don't give in! It'll create such a lovely collection of photos in your photo album (or Instagram) if you can get your kids to stick with it!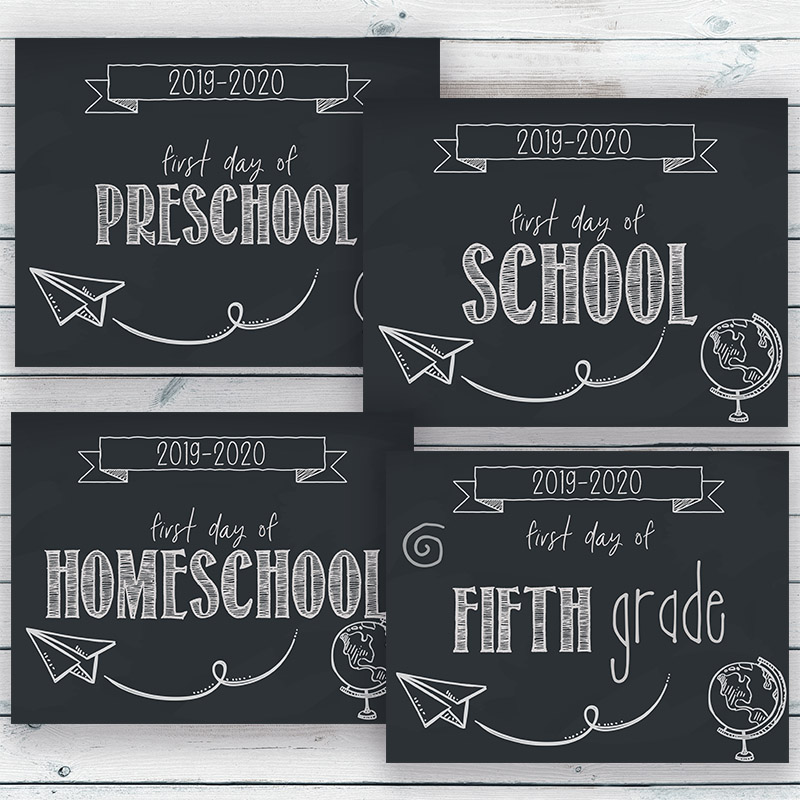 Go to the Free Resource Library to Get Your Free Printable First Day of School Signs
The signs are in the A Cultivated Nest Free Resource Library which newsletter subscribers receive access to as an added benefit. The library includes wall art, handy checklists, meal planner templates, and more! If you'd like to subscribe to our newsletter, you can sign up here.
To make things easier for you, all of the signs are in the same PDF. To print just one page or a few pages, after you click "Print" in whatever you used to open the PDF, choose the pages you want to print in the printing dialogue. So if the signs you want are pages 5 through 7, use a dash and type in "5-7." If you want just pages 3 and 6, use a comma and type in "3, 6." And if all you want is the sign on page 4 of the PDF, set the page range to just say "4." Only the sign on page 4 will print. I also recommend setting the page sizing to "Fit," "Fit on Page," or similar so none of the graphics toward the edge get cropped.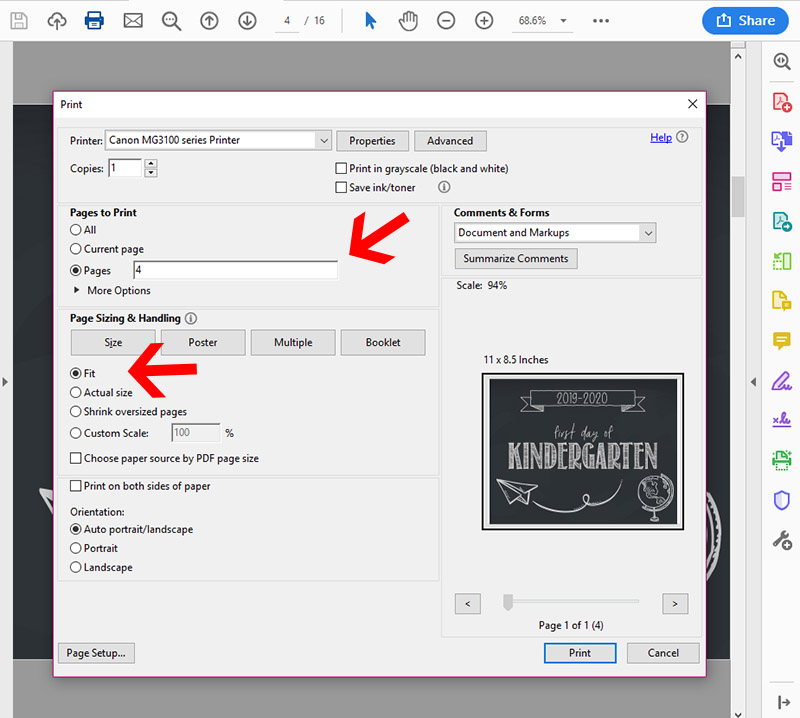 Above is a screenshot of how those settings look in the free Adobe Reader program. You can also print PDFs directly from most browsers.
I'd recommend printing these signs on matte photo paper. Glossy photo paper would be too shiny, and plain copy paper would be too flimsy.
Enjoy your free printable first day of school signs!
Did your family have any special tradition for your first days of school?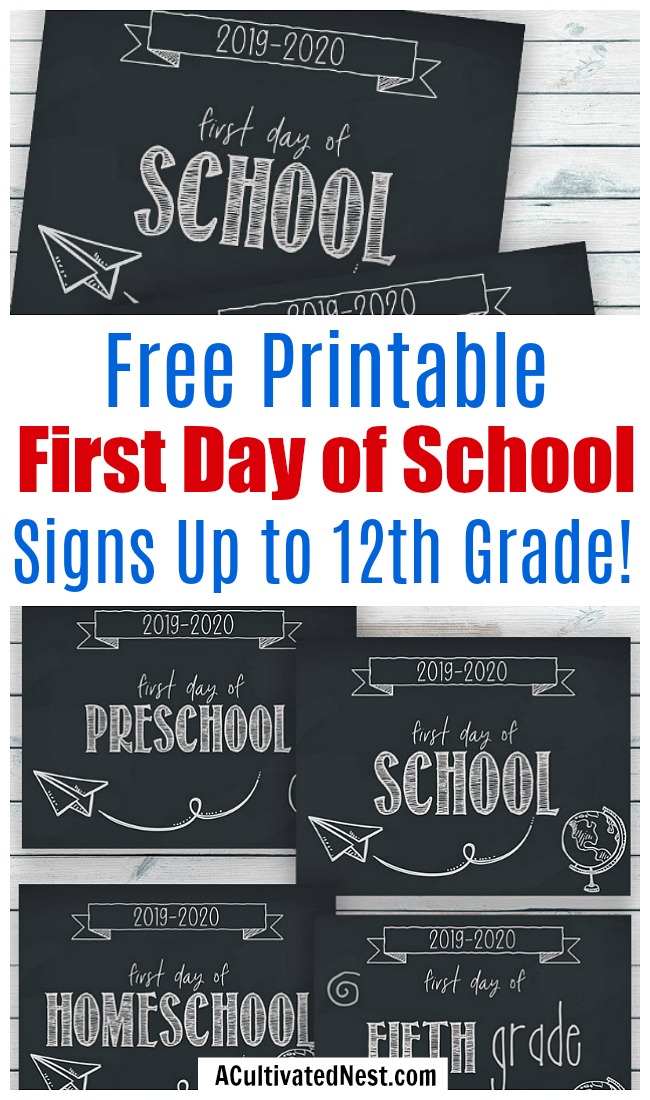 You might also be interested in: 10 DIY School Supply Projects You Need To Make