Do you love the scents of spring? I know I do! All the blooming flowers smell so lovely, especially after a fresh spring shower! I wanted to smell like the spring scents I love, but I'm currently trying to avoid the chemicals and additives in many commercial perfumes. So I had to find out how to make my own perfume, using essential oils. In the end, I created this wonderful smelling Spring Flower Garden DIY Essential Oil Roller!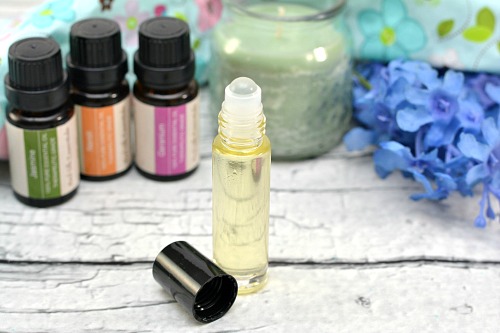 Disclosure: This post may contain affiliate links to Amazon and/or Etsy, which means that I may earn a small commission from some of the links in this post. Please see our Disclosure Page for more information.
The sources of the Jasmine and Geranium essential oils are easy to guess, but did you know that there's no Neroli plant? Neroli essential oil actually comes from the blossoms of the bitter orange tree. It's named Neroli because the princess of Nerola, Italy introduced it to the world as a perfume fragrance back in the 17th century. It's been a popular perfume oil ever since, and it works great in this homemade roll on perfume blend!
As with all topically applied essential oil DIYs, I recommend testing this rollerball perfume on a small, inconspicuous area of skin first. That way if you have an allergic skin reaction, it won't be a major issue. Of course, if you're allergic to any of the flowers that these essential oils come from, don't use those oils. I'm sure you can create a similarly wonderful blend with other floral oils instead!
Spring Flower Garden DIY Essential Oil Roller
Materials
1 Tbsp. fractionated coconut oil
2 tsp. Sweet almond oil
20 drops Jasmine essential oil
15 drops Neroli essential oil
10 drops Geranium essential oil
Measuring cup with a spout for pouring
10 mL. glass roller bottle with lid
Instructions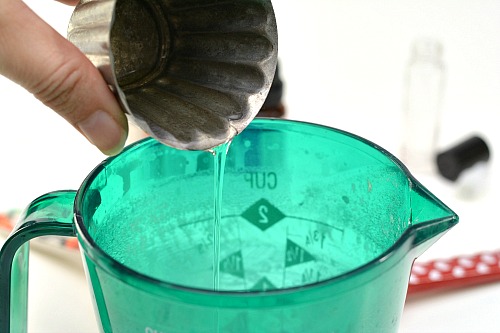 1. Add 1 tablespoon of fractionated coconut oil into a measuring cup that has a spout for pouring.
2. Pour 2 teaspoons of sweet almond oil into the measuring cup.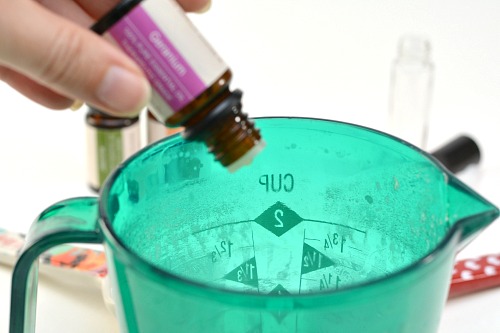 3. Mix in 20 drops of Jasmine essential oil.
4. Add in 15 drops of Neroli essential oil.
5. Put in 10 drops of Geranium essential oil, and stir well.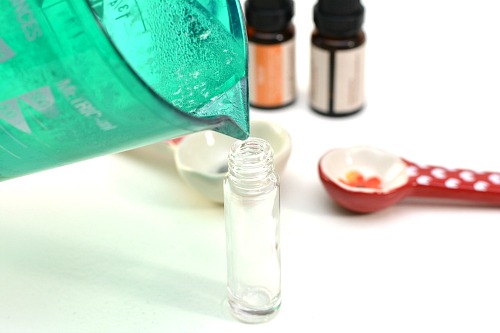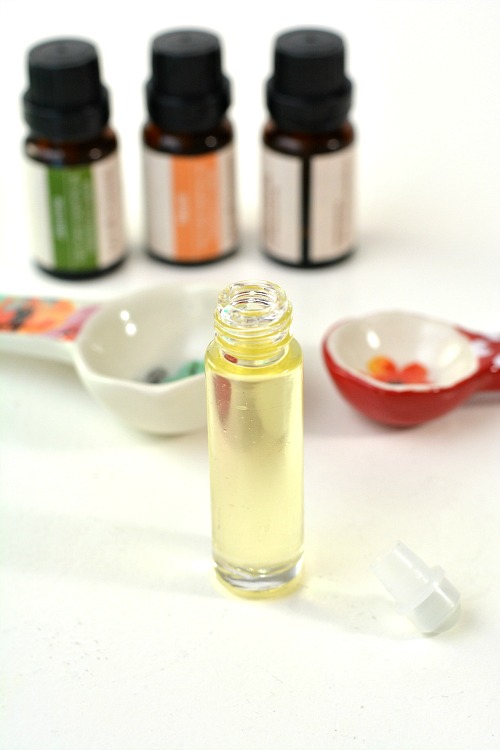 6. Pour the essential oil mixture into a 10 mL. glass essential oil bottle, leaving just a tad of space at the top.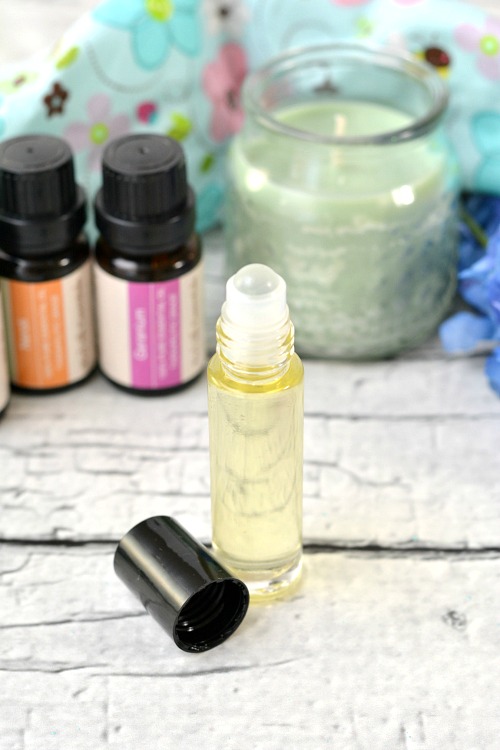 7. Snap a roller ball top on the glass bottle. Then you're done! You've created your own DIY rollerball perfume with a lovely floral scent!
To Use
Roll your flower garden DIY essential oil roller onto your wrists, temples, or behind your ears. Then enjoy the lovely scent!
Have you ever tried making your own perfume? What scent did you create?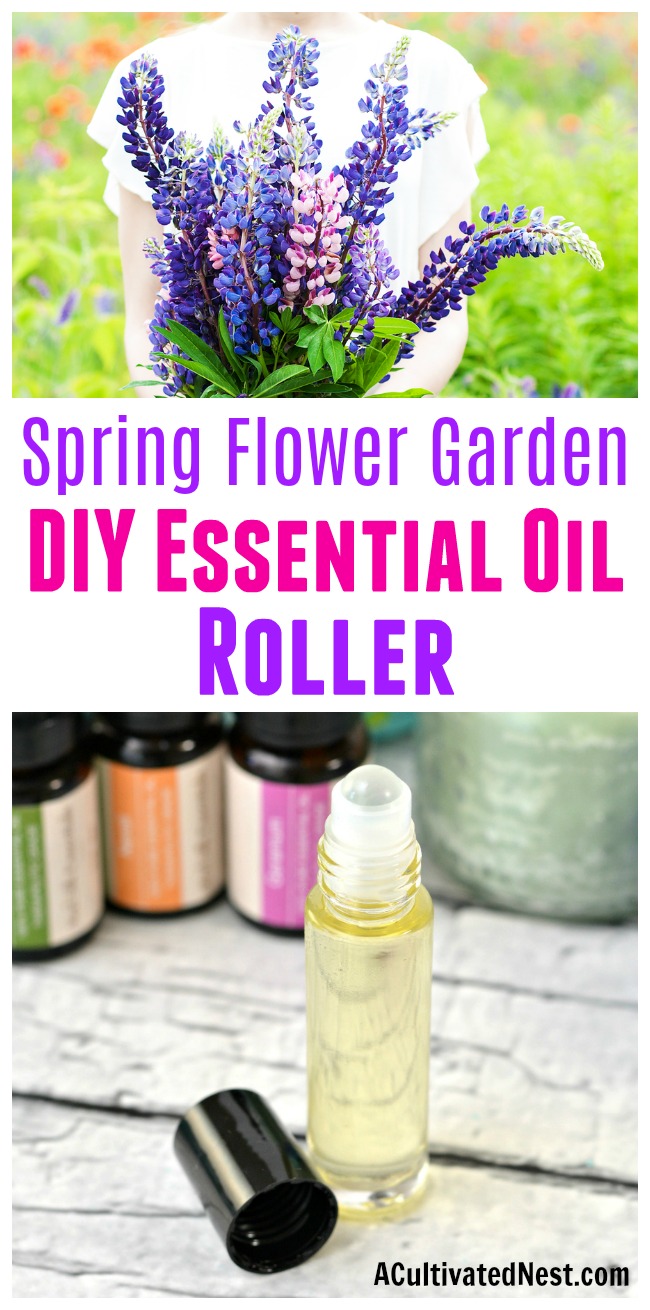 You might also be interested in: 25 Perfume Roller Bottle Blends Using Essential Oils