Effective Homemade Mouthwashes.
If you're looking for a more natural way to keep your mouth clean and fresh, why not try making your own mouthwash? With only a few household ingredients and a bit of time, you can make your own homemade mouthwash that's cheat, effective, and all-natural! Here are 24 Easy DIY Mouthwash Recipes for you to try!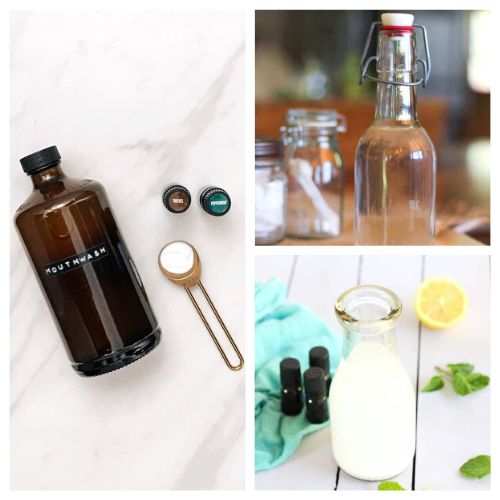 Disclosure: This post may contain affiliate links to Amazon and/or Etsy, which means that I may earn a small commission from some of the links in this post. Please see our Disclosure Page for more information.
While I love that there are commercial all-natural mouthwashes that allow me to avoid the alcohol found in some conventional mouthwashes, I don't love their prices! So if you want to maintain good dental hygiene on a budget, you're sure to love these DIY mouthwash recipes!
24 Easy DIY Mouthwash Recipes
Here are some tips for your DIY mouthwash:
Start with simple ingredients like baking soda, salt, and lemon juice, then add some essential oils for flavor. You can also experiment with different combinations of herbs such as chamomile or peppermint to find the perfect mix that works for you. DIY mouthwash can make oral hygiene easier and more enjoyable – give it a try by using one of the DIY mouthwash recipes below!
If you decide to make your own DIY mouthwash, it's important to store it properly in order to keep it fresh and effective. The best way is to store the homemade mouthwash in an airtight container like a Mason jar or a bottle with a tight-fitting lid.
Make sure that the container is clean and free from any moisture or contaminants before pouring in the mixture. When not in use, keep your DIY mouthwash in a cool, dark place – this will help to preserve the ingredients and prevent bacteria growth.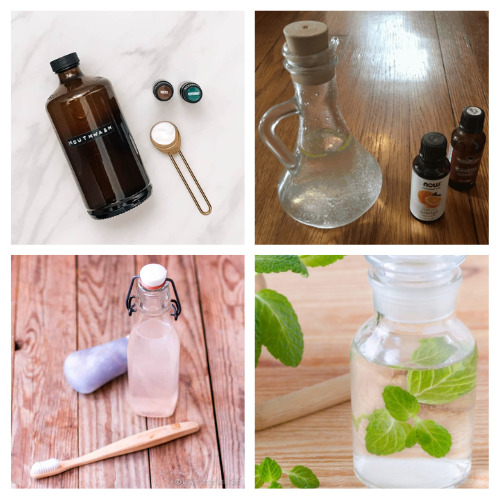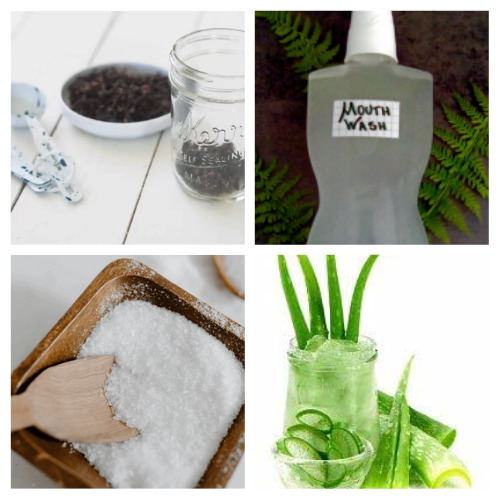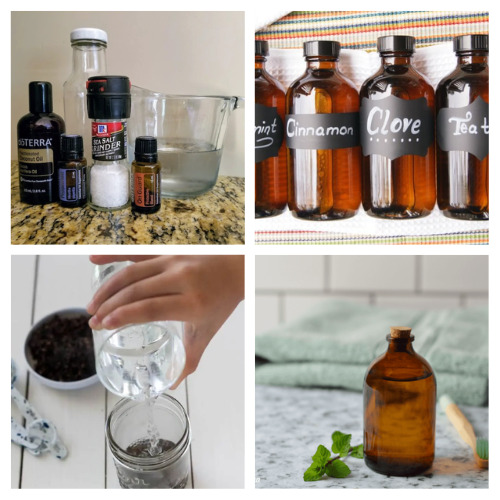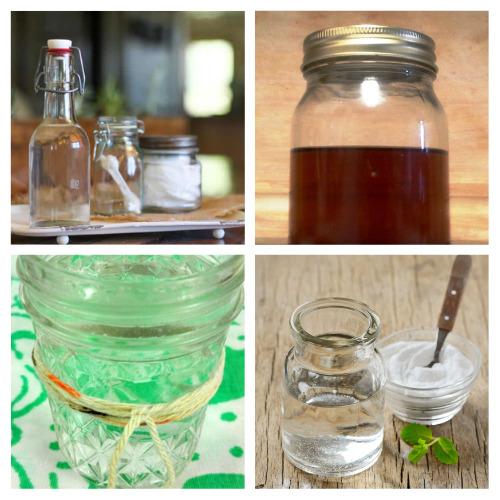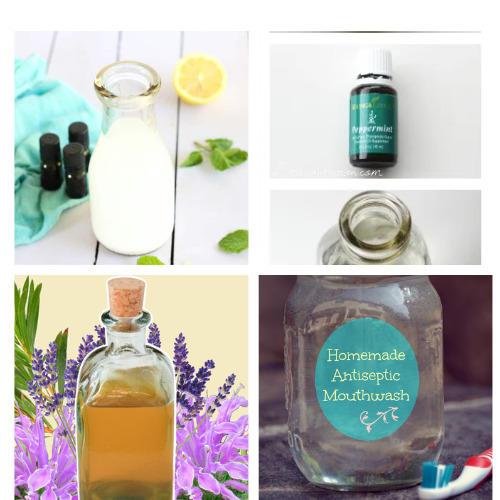 Have you ever tried a homemade mouthwash before? What did you make it out of?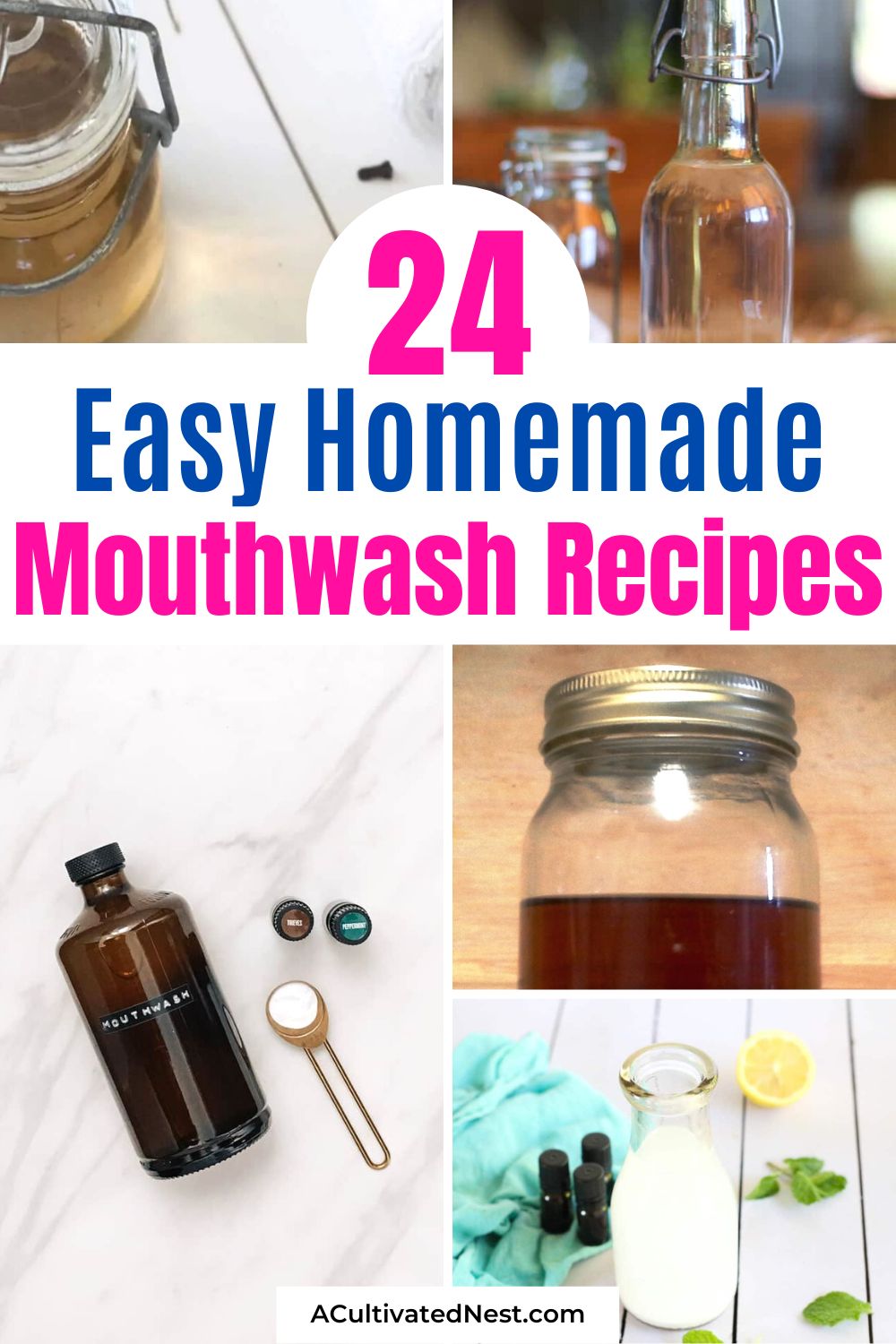 You might also be interested in: 24 DIY Deodorant Recipes to Make At Home