Cute Crafts to Repurpose Magazines.
Are you looking for fun, easy, and cute upcycle projects to do with your old magazines because you are tired of them sitting around the house?  If the answer is yes, check out these 16 Fun Magazine Upcycle Projects, and in only a few hours, you will have transformed a simple magazine page into a work of art that can be used in your home, given as a gift, or made into a bow on top of one!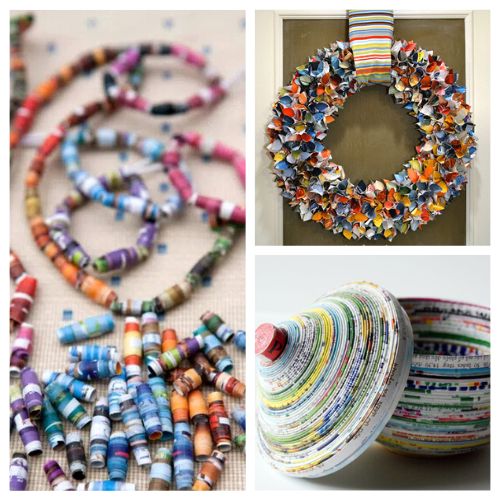 Disclosure: This post may contain affiliate links to Amazon and/or Etsy, which means that I may earn a small commission from some of the links in this post. Please see our Disclosure Page for more information.
While you can always donate your old magazines (libraries and medical waiting rooms are always happy for new ones), I think it's fun to turn some of them into new pretty things with upcycle crafts. There are so many unique things you can make from old magazine pages!
16 Fun Magazine Upcycle Projects
Here are some tips to help you make the cutest magazine upcycle projects:
Choose magazines with colorful or interesting pages: Look for magazines with pages that have visually appealing colors or patterns. These can be used to create beautiful and unique upcycled crafts.
Use a variety of techniques: There are many techniques you can use to upcycle magazine pages, such as folding, paper mache, or weaving. Experiment with different techniques to create a variety of projects.
Consider the thickness of the paper: The thickness of the magazine pages can affect the type of project you can create. For example, thinner pages may work better for paper flowers, while thicker pages can be used for more sturdy projects like coasters or bowls.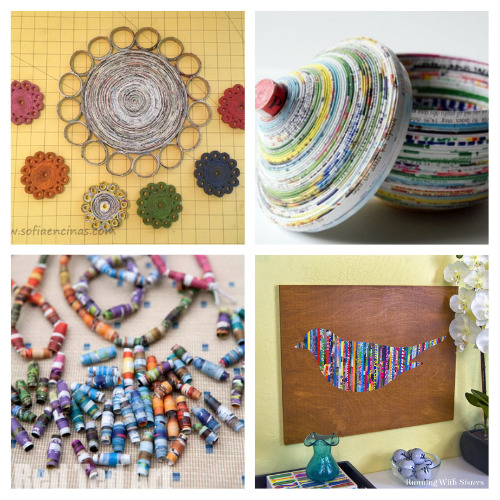 1. Make Versatile Decorative Paper Flowers From Old Magazines Pages from Hometalk
2. Coiled Magazine Page Dish With Lid from Saved By Love Creations
3. How To Make Paper Beads from Red Ted Art
4. How To Make Magazine Strip Art from Running With Sisters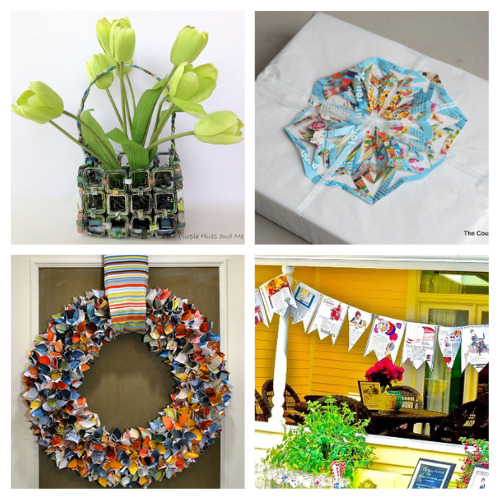 5. Make an Upcycle Magazine Paper Basket for Earth Day from Purple Hues and Me
6. How to Be Green: 10 Recycled Gift Wrapping Ideas from The Country Chic Cottage
7. Upcycled Magazine Wreath from Addicted 2 Decorating
8. How to Turn a Magazine Into a Really Cute Custom Banner! from Home Talk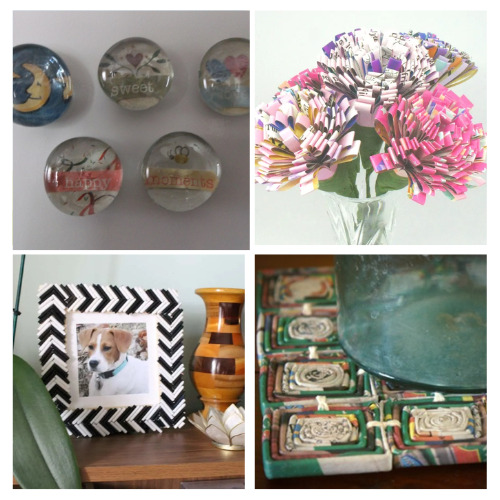 9. Create Simple Decorative Magnets from Hands On As We Grow
10. Fabulous Flowers From Old Magazines from Hometalk
11. A Black & White Geometric Paper Frame – Fo Free! from Charleston Crafted
12. Coiled Trivet from Saved By Love Creations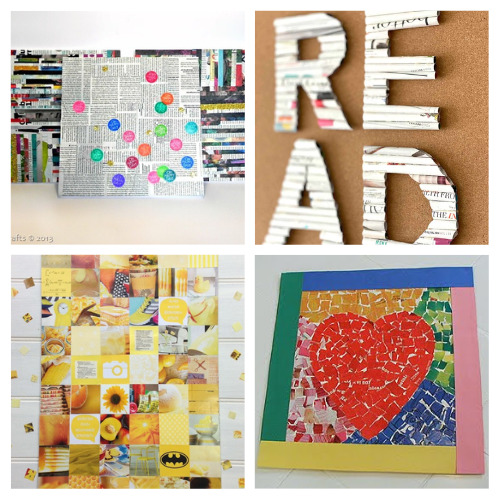 13. Make Pop Art from Old Magazines from Mad in Crafts
14. Easy Wall Art: A Magazine Craft To Do With Kids! from Smiling Colors
15. Recycled Magazine Art from Sum Of Their Stories
16. Mosaic Heart for Valentine's Day from Crafts By Amanda
What upcycled magazine project are you going to try first?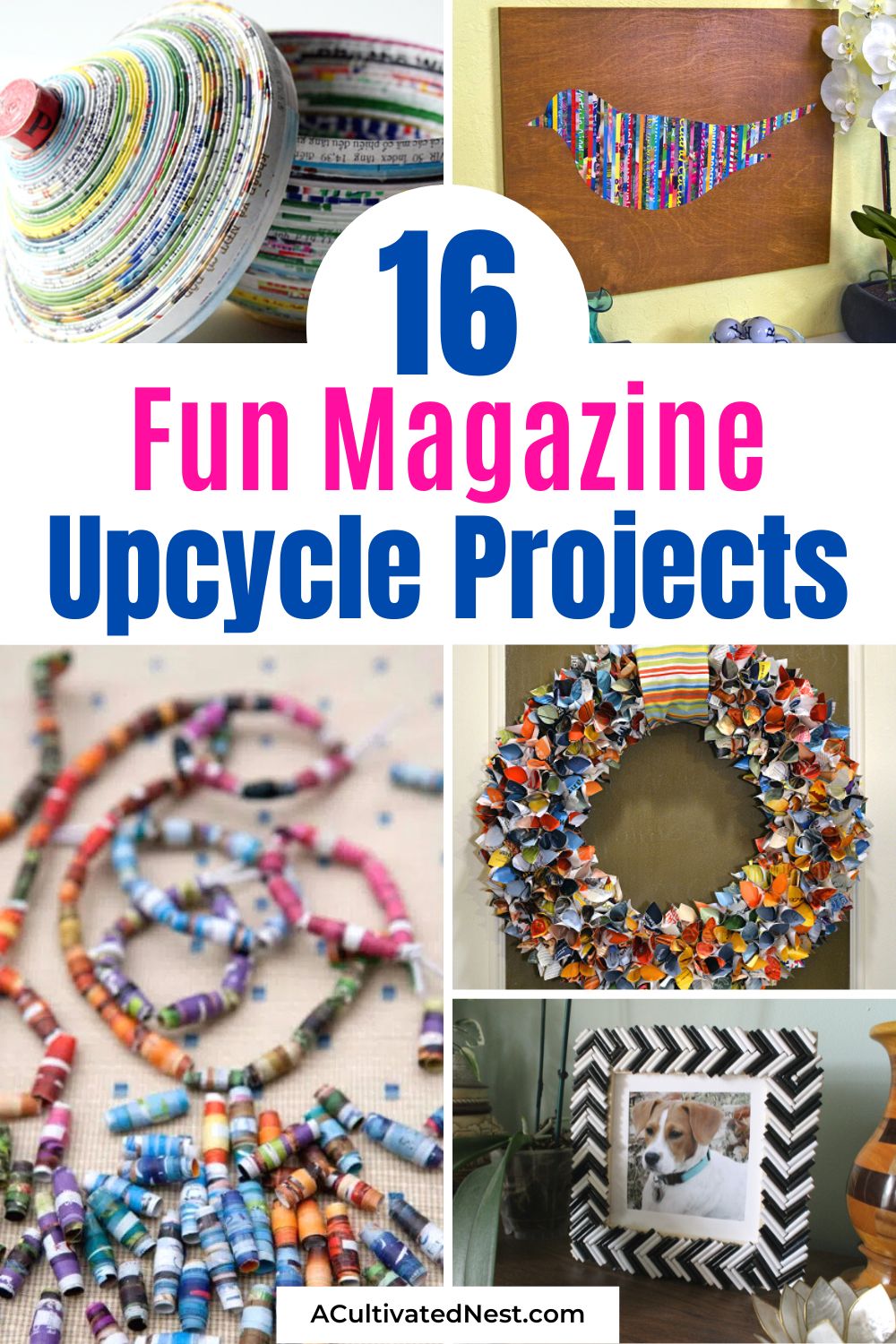 You might also be interested in: 14 Genius Ways to Upcycle T-Shirts