Saturday morning I woke up with a slight sore throat and  I didn't feel particularly energetic. I had planned on  painting my foyer. That would involve climbing up and down a ladder – not happening. Plus it was raining. So I decided to do an easy sewing project. I've been wanting  a new table runner and I have lots of burlap & fabric so I decided on a burlap and gingham tablerunner.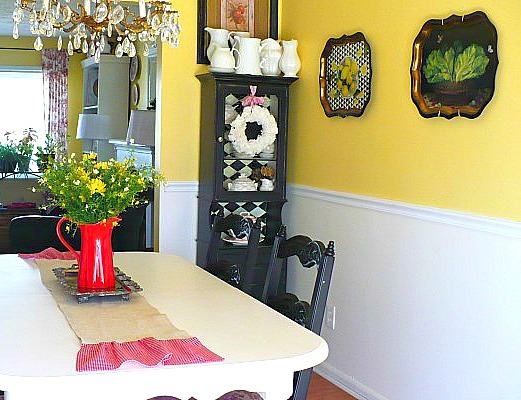 This really is a super easy project!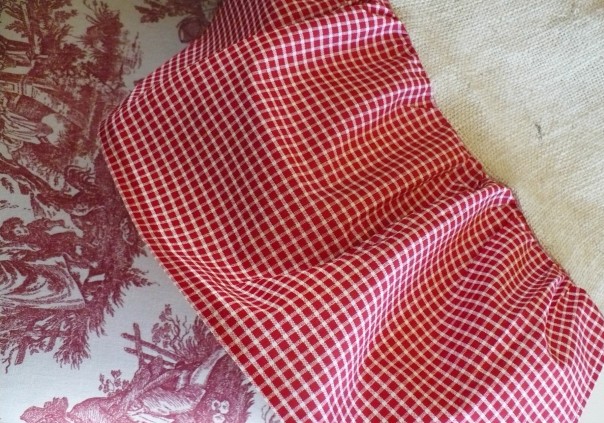 Disclosure: This post may contain affiliate links to Amazon and/or Etsy, which means that I may earn a small commission from some of the links in this post. Please see our Disclosure Page for more information.
I think this combination of fabrics is so cottagey!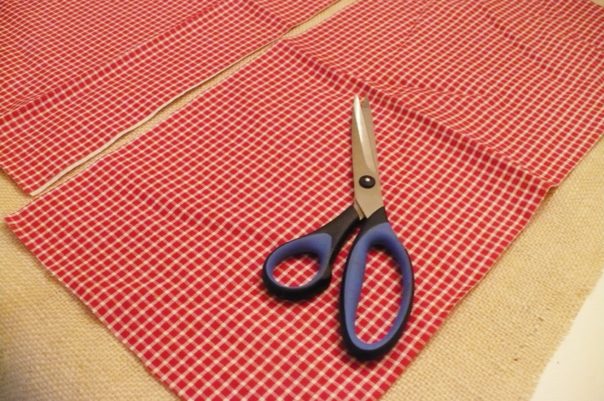 Let me tell you, I think there are about a bajillion table runner tutorials out there!                                 Here's another one………………..Not really!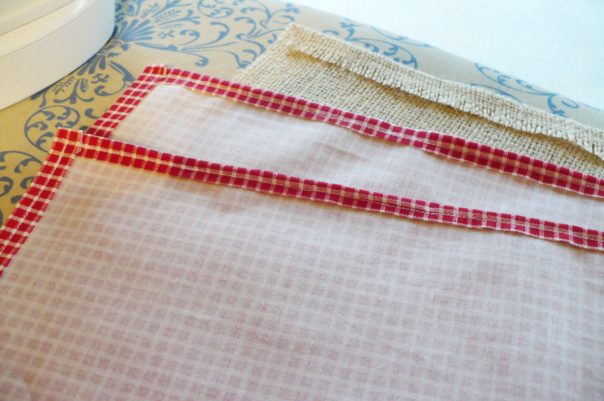 This is the tutorial I used. I did have to hem my ruffle and stitch the sides of my burlap but basically followed her very good directions.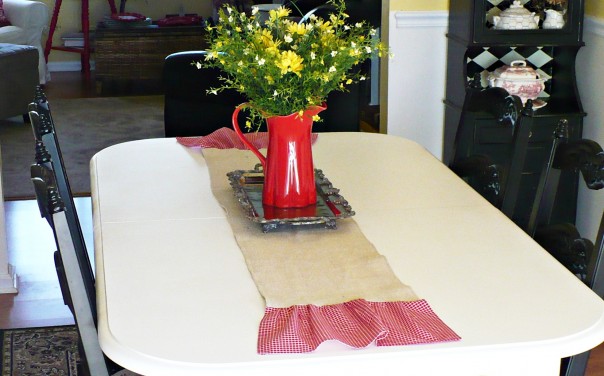 I'd never made a ruffle before so I learned something new making this.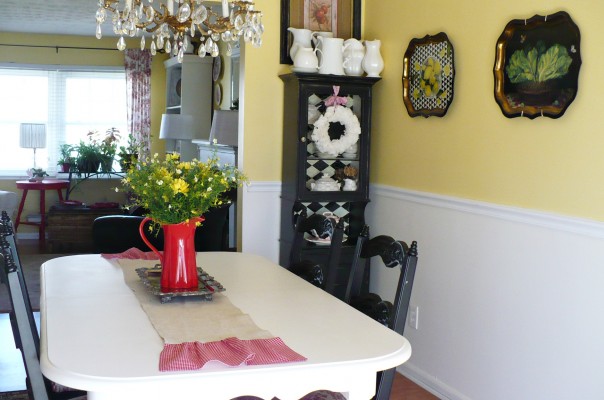 It's all just straight line sewing and I'm sure you could use Stitch Witchery and make it without sewing.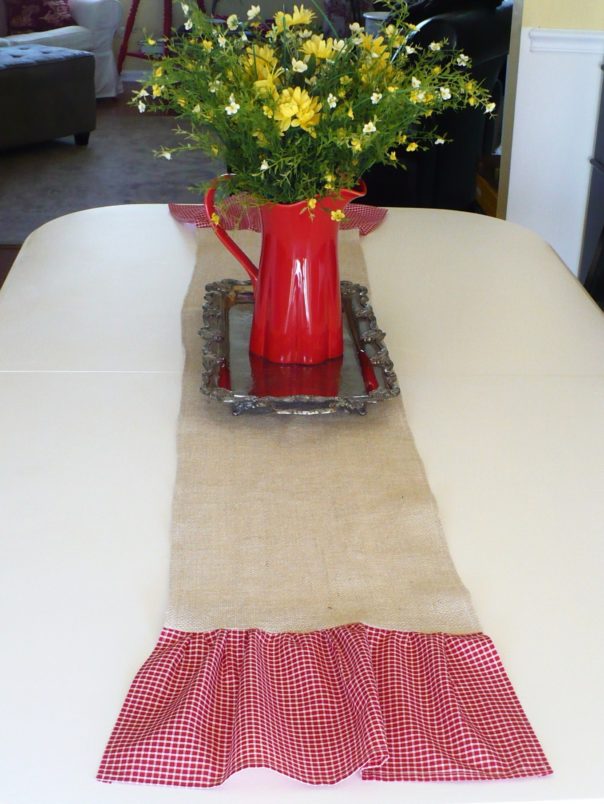 It was very easy to make! I think it looks very country cottage style with the addition of the gingham.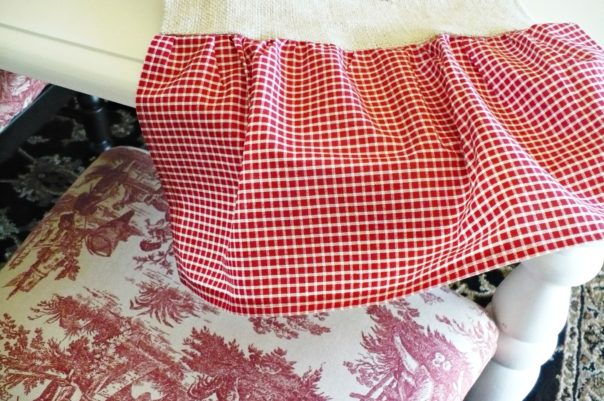 I also love how it looks with the red toile on my dining room chairs.