There's just something so charming about a cottage garden.
Old fashioned romance is at the heart of a cottage garden don't ya think?
I think they never look planned even if they are.
Disclosure: This post may contain affiliate links to Amazon and/or Etsy, which means that I may earn a small commission from some of the links in this post. Please see our Disclosure Page for more information.
There's usually a  mix of old fashioned flowers like Delphiniums, Foxgloves, Hollyhocks and roses. I think it's too hot in Georgia for Delphiniums but I do have Hollyhocks and Foxgloves in my garden.
There's always lots and lots of flowers! Cottage gardeners love flowers. They're always trying to make room for "just one more".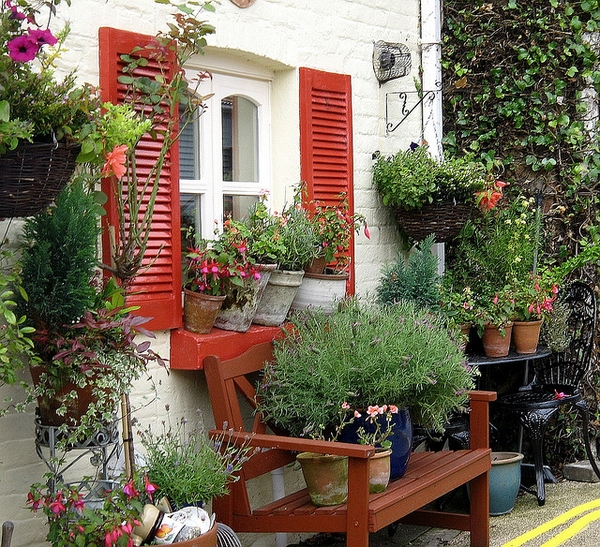 source: flickr va Susie's photostream
Do you have a small yard or patio and think you can't have a lush cottage garden?  You can still achieve the look by using a variety of container plantings.
The other thing I love about cottage gardens is that they usually have bit of whimsy and an arbor or two or three!
I'm fond of all gardens but cottage style ones are my favorite! I just love the jumble of flowers and how informal they are.
How about you? Are you a formal or informal garden lover?