There are a few little things that bug me about my house and when I decided that this was the "Year of the Home Makeover",  I also decided to tackle  a few of those things. The not too involved- not too expensive things!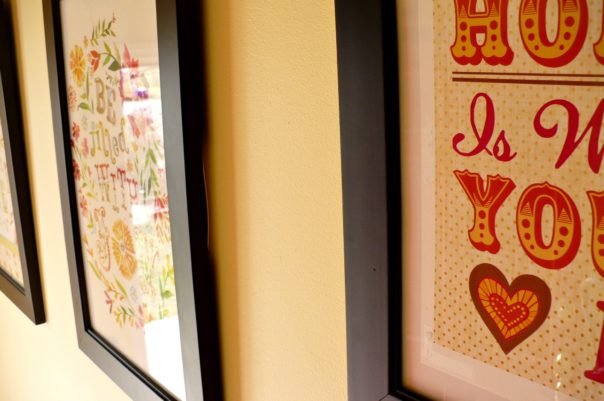 One thing that always bugged me was this knee wall we built (photo below) when we first moved in. It originally had your typical 1960's split-foyer railing when we bought the house  (plus faded orange wool carpeting in the living room that we were told was easy to dye 🙂 ). We  replaced it with a half wall. Of course we didn't really know what we were doing back then and it turned out alright but….
it was crooked
we built the wall on top of  the floor edging so the new wall wasn't flush with the wall below it
did I mention it was crooked?
Disclosure: This post may contain affiliate links to Amazon and/or Etsy, which means that I may earn a small commission from some of the links in this post. Please see our Disclosure Page for more information.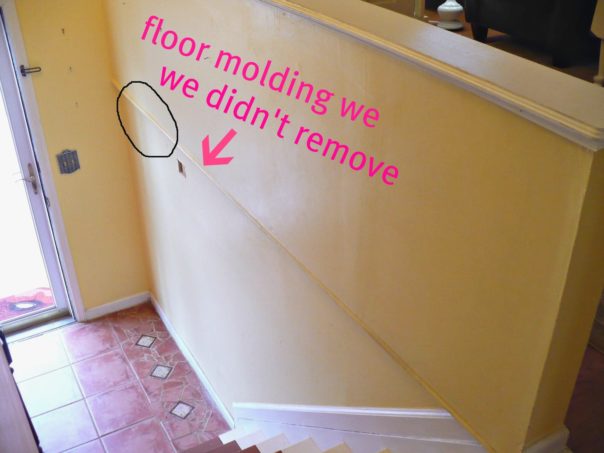 Every time I went down the stairs I saw the crooked wall and that rounded piece of molding sticking out and it bothered me.  Maybe other people didn't see it but I did.
Do you have a little something like that in your house too?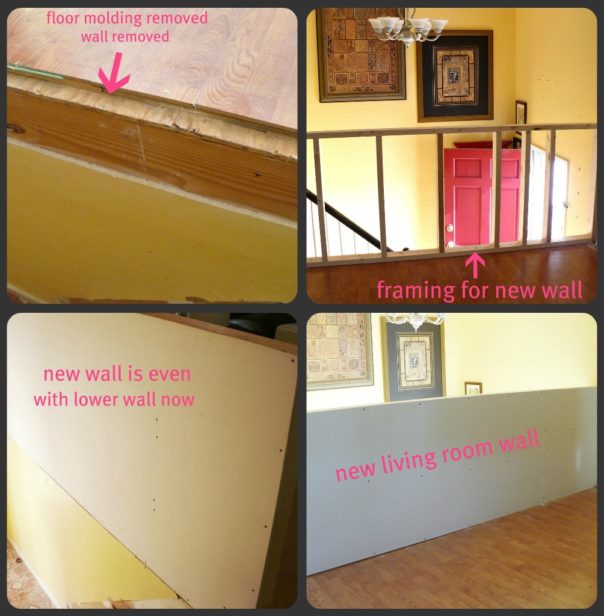 So since we're much better with home improvement stuff now, we rebuilt the wall and we built it a bit taller too…and straight!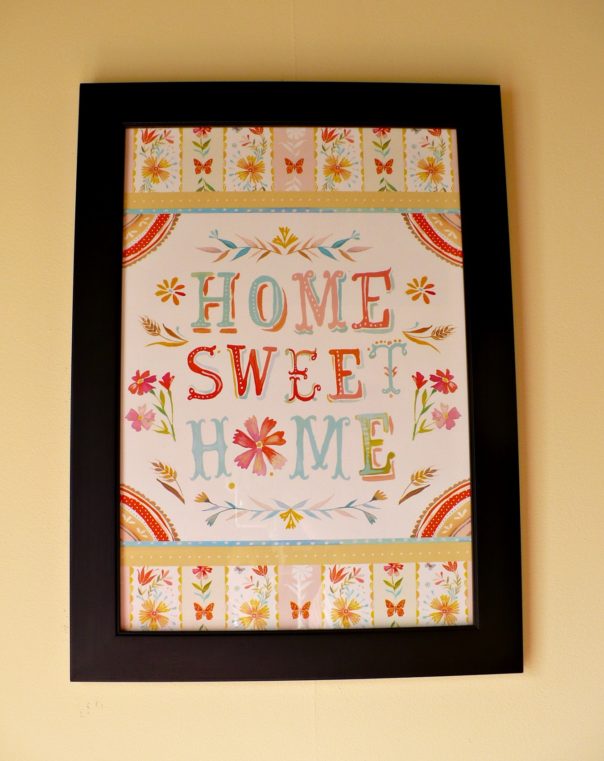 I showed you this Katie Daisy piece last month. It was destined for the foyer.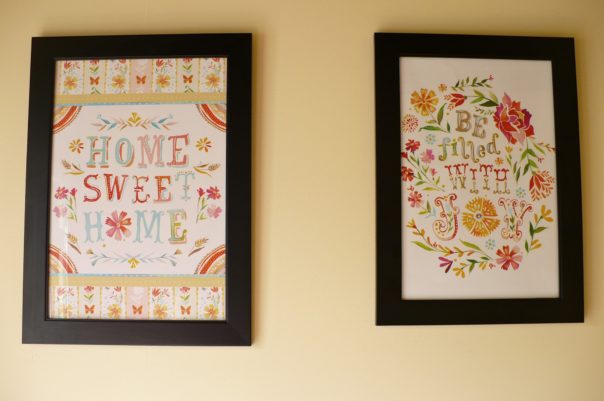 I loved it so much I bought another one of her prints. I just love typography and her prints are so colorful. You know I love that!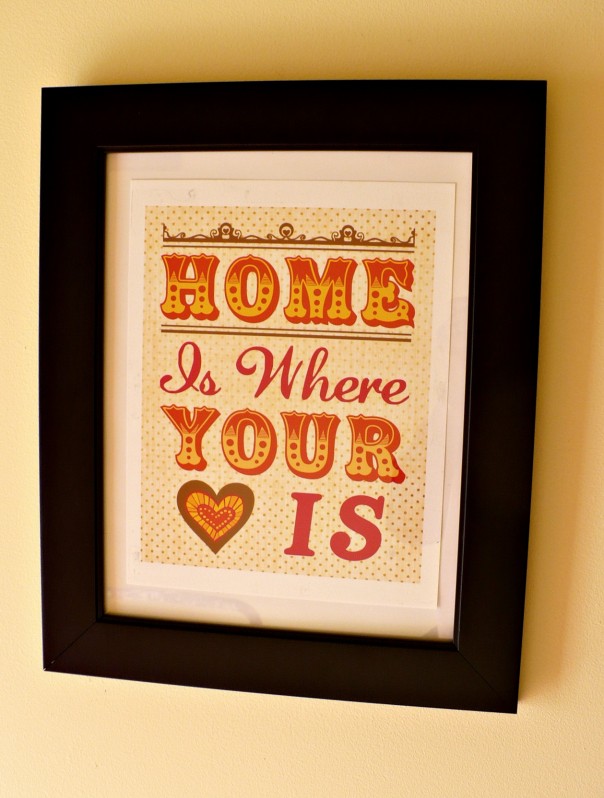 This one is from Fay Street Studio on etsy.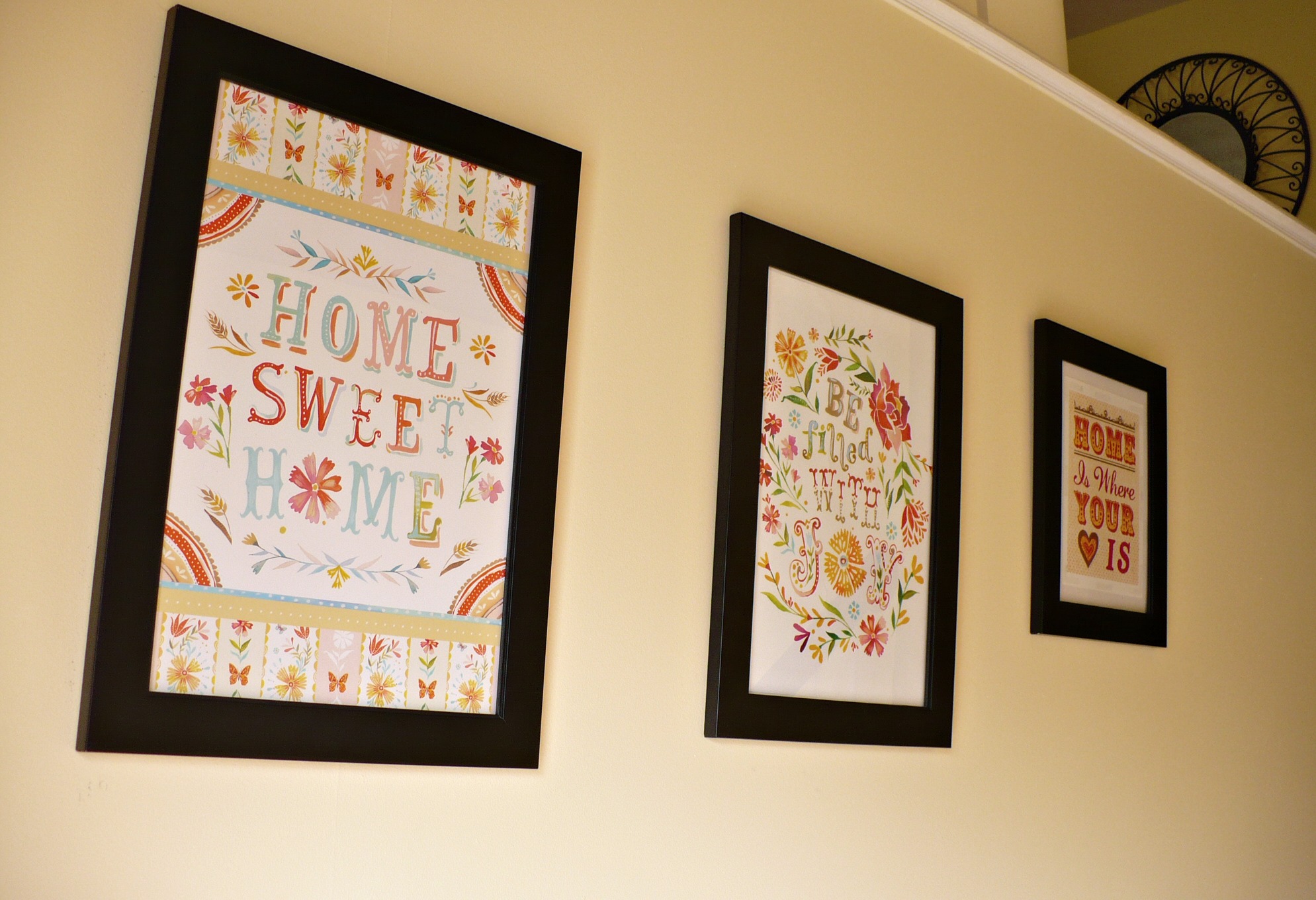 Now I have a typography art wall! I have room for one more 🙂
I think when you come into my foyer you'll know that we like

c

o

l

o

r

!  

…not that it was ever a secret!
I wanted white frames but couldn't find any in the sizes I need.  Not sure about them.  I might paint them.  Only…….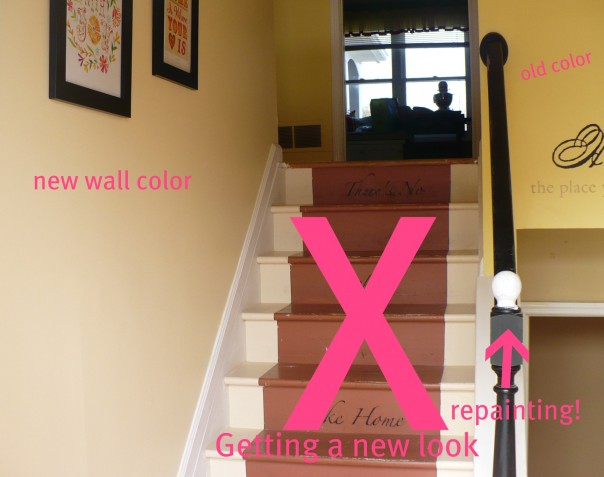 …I have plans for my stairs. So the frames might just work out as they are. (This is the new yellow on the wall  btw and it's photographing a pinky beige. They are a lighter yellow than the old color)
                      We'll talk stairs next week 🙂
***You have until tomorrow  10 PM EST to enter the Gardening Book Giveaway***