20 Thanksgiving Décor Ideas on a Budget.
Fall is here, which means Thanksgiving will also be here before we know it! To get ready, I have searched high and low for some frugal and fun DIY projects that will be a hit at your Thanksgiving this year! Check out these 20 Dollar Store Thanksgiving DIY Projects and get ready for a wonderful Thanksgiving Day!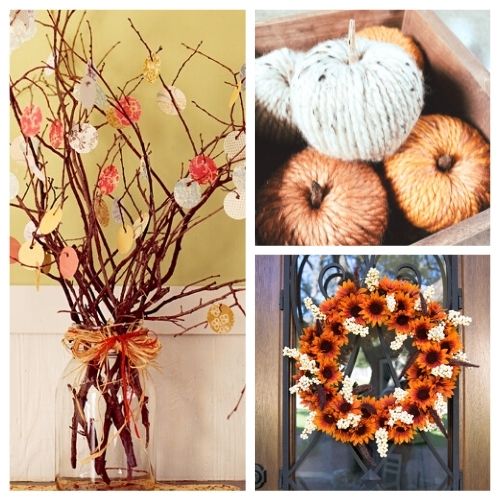 Disclosure: This post may contain affiliate links to Amazon and/or Etsy, which means that I may earn a small commission from some of the links in this post. Please see our Disclosure Page for more information.
The best thing about these crafts is that they are so versatile! They will make great Thanksgiving decorations, but could also be used for fall décor, a classy Halloween party, and other little get-togethers before the weather gets cold. Another plus is that they are fun and easy to make, so even a beginner could make them!
20 Dollar Store Thanksgiving DIY Projects
Are you needing a few tips before you host the big Thanksgiving feast? No worries: I have some ideas for you!
Food – Decide early on if you are going to cook a traditional menu or try to change things up. Think of things that can be prepared ahead of time, so you aren't trying to cook a full meal while everyone is arriving! Cranberry salads, green beans, and other simple foods can be prepared and then put in the fridge to chill or in a Crock-Pot to stay hot. Peel your potatoes beforehand and keep them covered in water until you are ready to boil them.
Drinks – Have a few simple drinks for your guests since the menu is so time-consuming. Think lemonade, tea, and water. If you are wanting some alcohol, think red wine and other drinks that don't require a lot of ingredients.
Tradition – Start a new family tradition! Thanksgiving is a wonderful time to start a new tradition that will be carried on for years to come. Purchase a large white tablecloth and a fabric marker. Then, everyone that attends that year writes their name. The next year, get a different colored marker and sign again. In a few years, it will be fun to look back and see how your family has grown!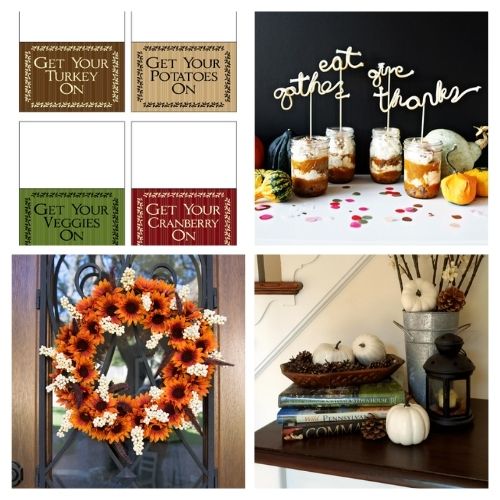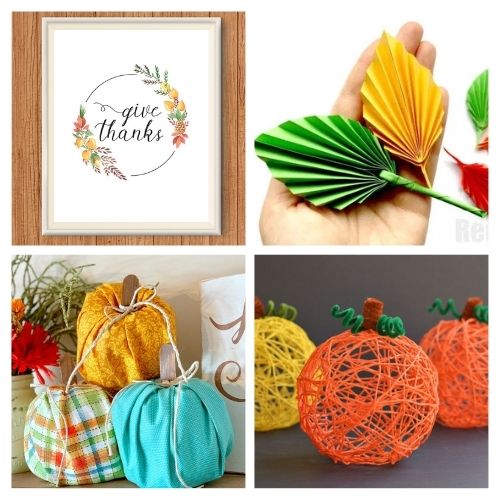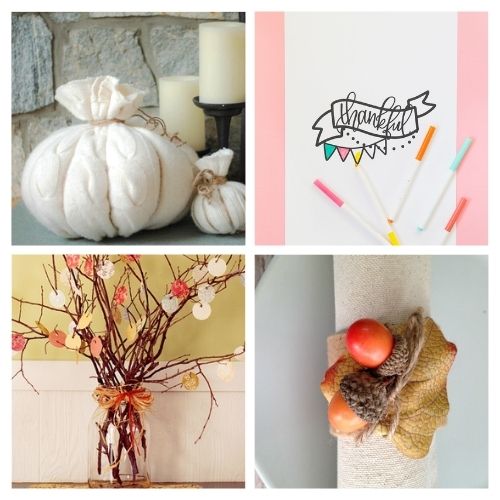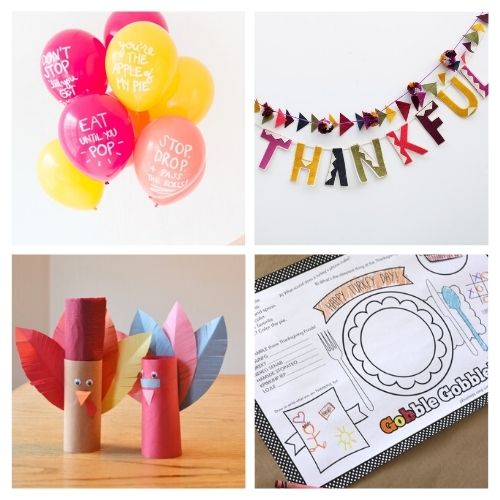 What kind of DIY Thanksgiving décor are you making this year?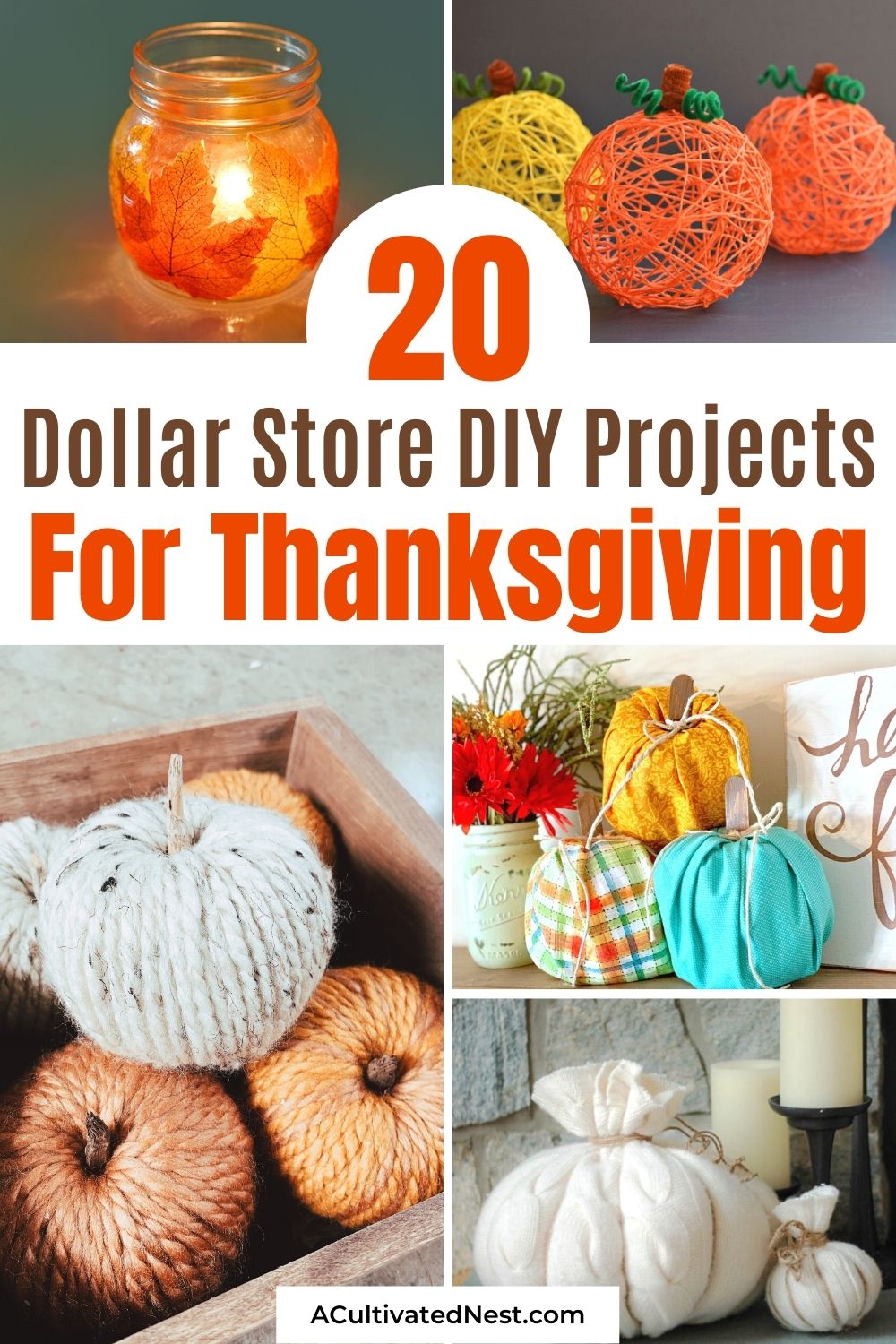 You might also be interested in: 10 Inspired Ideas for Your Thanksgiving Table