DIY Dollar Store Organizers.
I love to organize my home, but professional organizing solutions can be costly. Who knew that shelving and bins could wind up costing hundreds?! That's why I'm always looking for low-cost storage solutions. And luckily there are many budget-friendly organizing products available at the dollar store! You can get bins and baskets, plus other things that with a little DIY work can become clever organizing solutions! If you also want to organize your home, but don't want to spend a ton of money, you'll like these 11 Ways to Use Dollar Store Organizing Hacks to Organize Everything!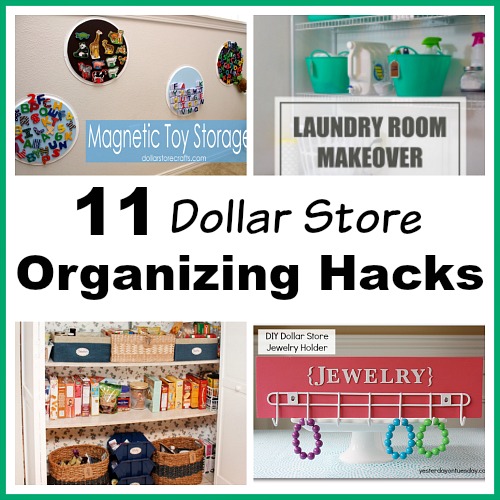 Disclosure: This post may contain affiliate links to Amazon and/or Etsy, which means that I may earn a small commission from some of the links in this post. Please see our Disclosure Page for more information.
It's amazing how many great organizing tools are available at the dollar store! Some, like plastic bins, are pretty obvious organizing solutions. Others, like pizza pans and tiny buckets, aren't as obvious. But with a little creativity and some quick DIY work, all sorts of dollar store objects can be made into helpful home organizers!
11 Dollar Store Organizing Hacks to Organize Everything
To make your new dollar store organizing hacks fit into your home even better, consider spray painting them to match your home's décor. It also never hurts to add free printable labels to your bins and baskets to make finding things even easier!
Containers – Containers in all shapes and sizes are perfect for organizing. Consider using plastic bins, baskets, or even buckets.
Labels – Use a label maker to keep things organized.
Paint – Adding a coat of spray paint to purchased items can help them fit your décor.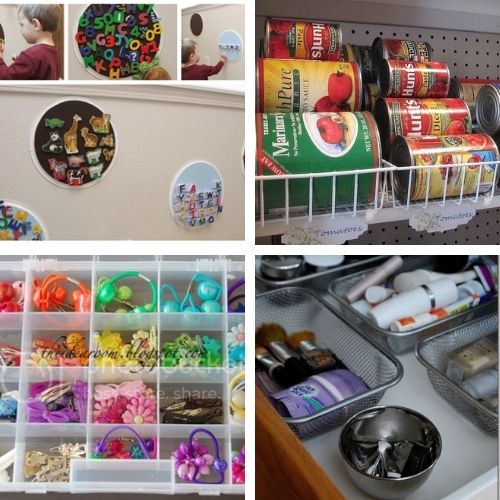 Which of these ideas would you like to try first?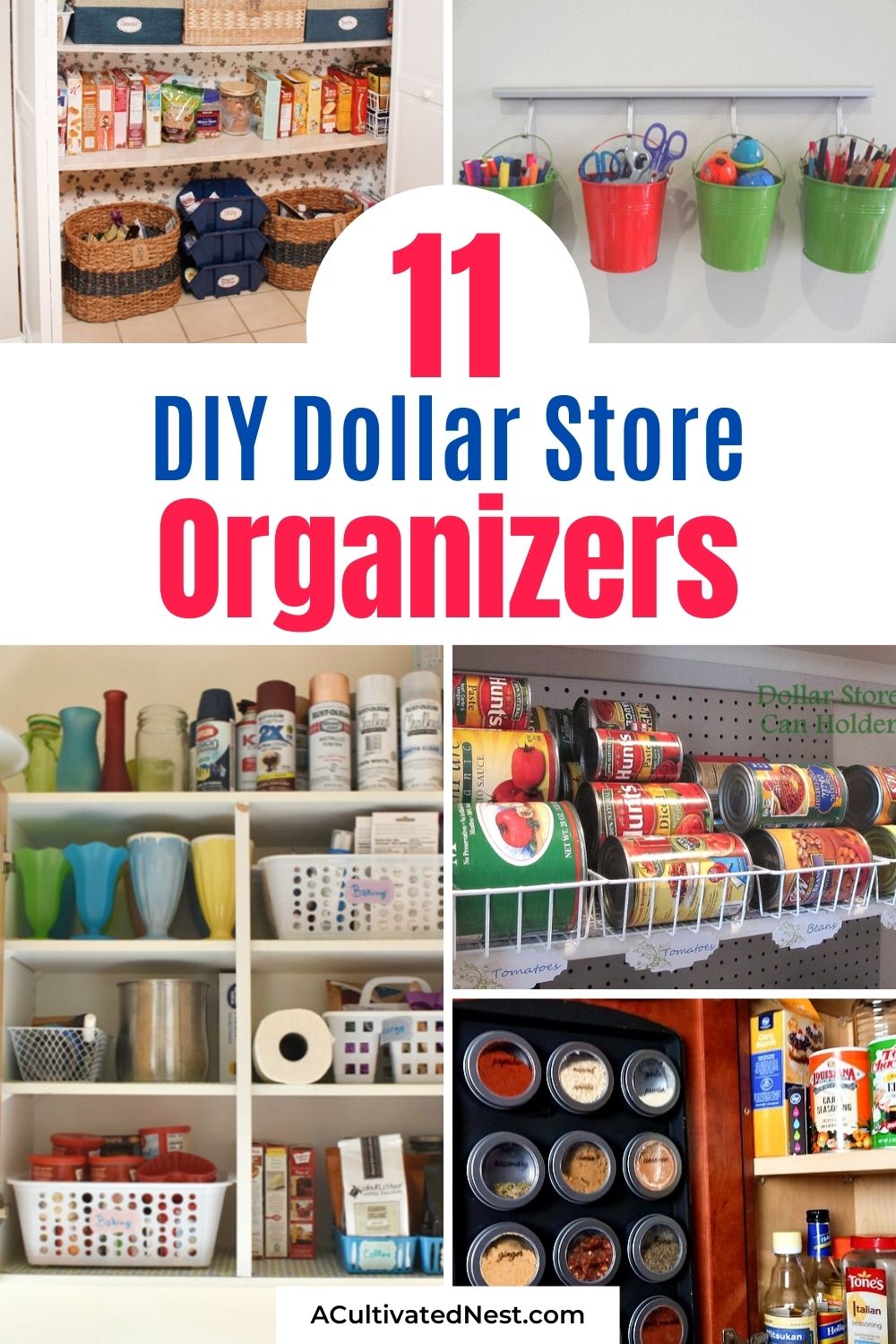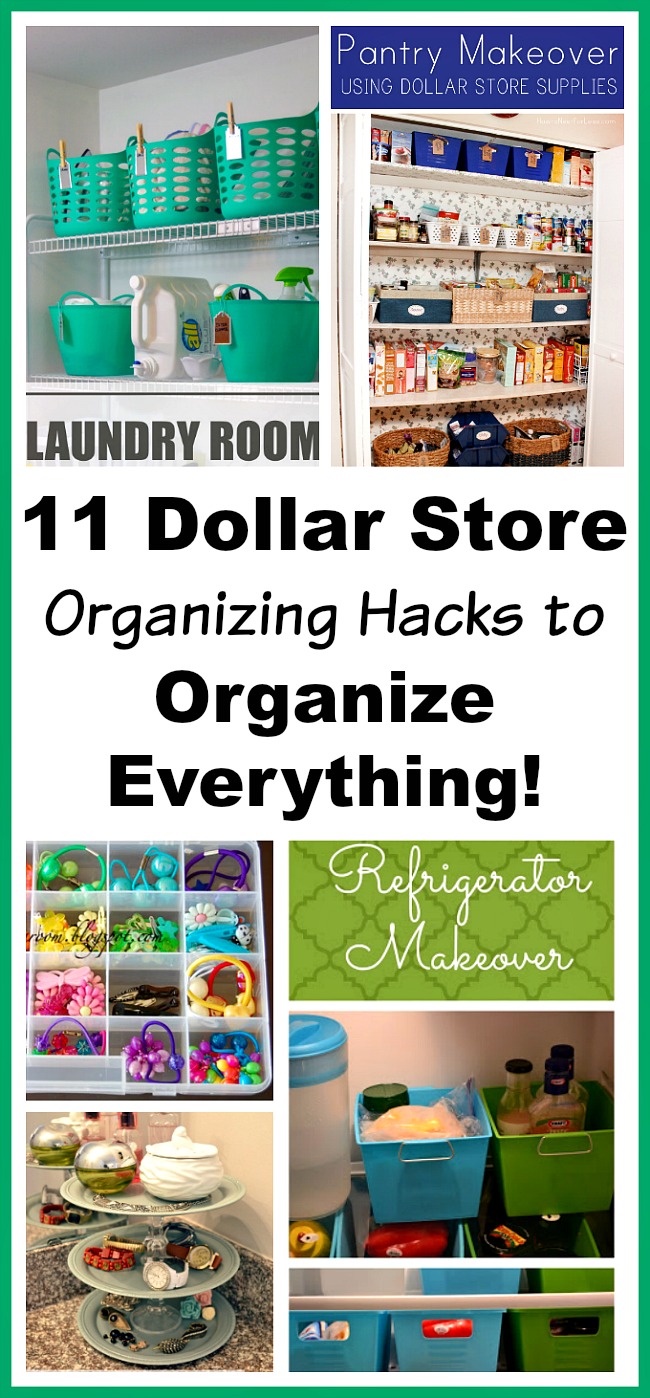 You might also be interested in: 8 Clever Ways to Organize Your Home with Bins