Homemade Birdhouses.
Birdwatching is a wonderful activity that's practically free and can be done right in your backyard. Making your yard inviting by providing food, water and shelter is the best way to ensure that you will have an assortment of feathered visitors. Birdhouses are fairly easy to make and are also a great beginner's woodworking project. Whether you're looking to make a functional birdhouse for your backyard or just want to add a touch of whimsy to your home décor, we think you will love these 16 DIY Birdhouse Projects!
Disclosure: This post may contain affiliate links to Amazon and/or Etsy, which means that I may earn a small commission from some of the links in this post. Please see our Disclosure Page for more information.
Making and painting birdhouses is fun for both kids and adults. Hang your birdhouses outdoors and check back frequently to observe the sweet little bird families that move in.
16 DIY Birdhouse Projects
Birdhouses can be functional or decorative and you can use a lot of different materials to make them. Here are some tips to get started!
Upcycle – Save milk jugs and cartons, toilet paper rolls, plastic planters, and cereal boxes and upcycle them into birdhouses and other décor projects around your home.
Repurpose – Teacups, wine corks, and more can all be assembled to fashion cute and functional birdhouses.
Buy a Kit – If you like the idea of building your own birdhouse but have limited access to power tools, a birdhouse kit is precut and easy to assemble.
Just Paint It – Especially in the spring, premade birdhouses are readily available in big box stores and craft stores. Pick one up and paint it however you like.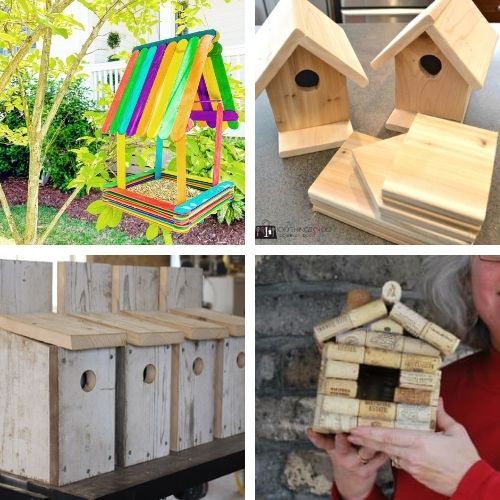 What kinds of birds currently come by your yard? Do you already have any birdhouses set up for them?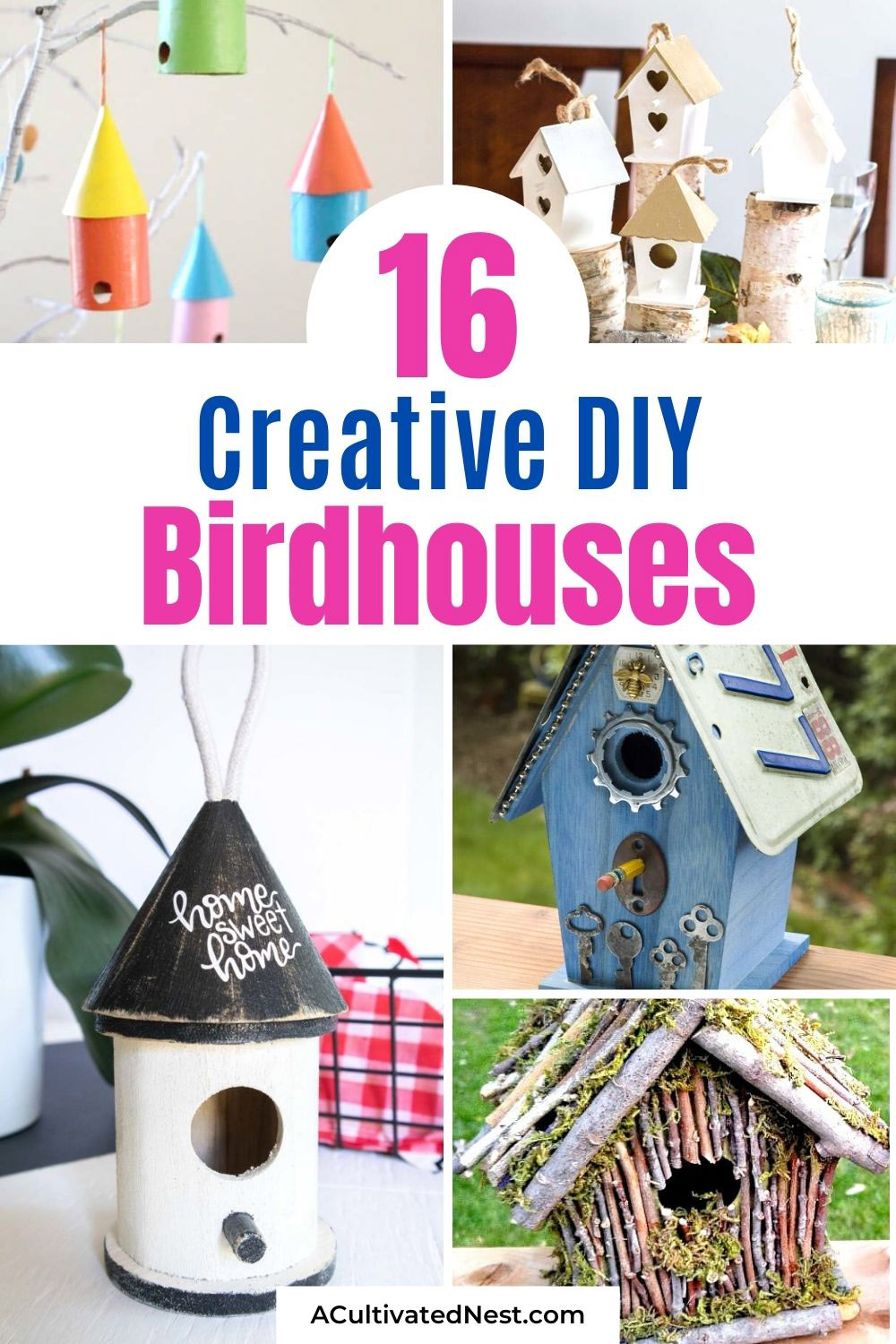 You might also be interested in: 10 Homemade Birdseed Feeders