Spring Dollar Store Wreath Crafts.
Adding a simple wreath to your front door is a great way to brighten your home and make it more inviting. And nothing seems to usher in spring more than adding florals and bright colors to your décor. The dollar store is a great place to shop for materials that can be made into beautiful wreaths to hang on your front door, on your mailbox, or inside your home. These  20 Beautiful Dollar Store DIY Spring Wreaths are full of whimsy.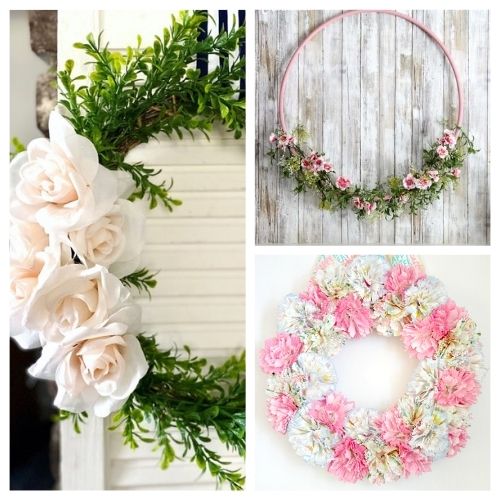 Disclosure: This post may contain affiliate links to Amazon and/or Etsy, which means that I may earn a small commission from some of the links in this post. Please see our Disclosure Page for more information.
Decorating your home is easy to do on a budget. Shop your local dollar store for a collection of items that you can use to make any of these dollar store wreath ideas!
20 Beautiful Dollar Store DIY Spring Wreaths
Dollar stores are ideal for collecting all the supplies you will need to make a beautiful spring wreath. Don't forget to think outside the box and look for items that might not be traditionally used in wreath making. Here are some tips to get you started with your dollar store DIY spring wreaths.
Wreath Forms – Crafting your spring wreath begins with a wreath form. You can easily go traditional with a foam or grapevine wreath form or think outside the box and use things like sun hats, hula hoops, hoses, and picture frames.
Seasonal Sundries – Dollar stores are a mecca for small seasonal sundries and knick-knacks that are perfect for gluing to your wreath form.
Crafting Supplies – Keep a small box of wreath crafting supplies on hand. We like to have a good set of wire cutters, Modge Podge, a glue gun and glue sticks, and an assortment of ribbon.
Hang It Up – You can use an over the door wreath hanger or invest in some Command Hooks to make hanging your beautiful spring wreath a breeze.
Do you usually put up a different wreath for each season?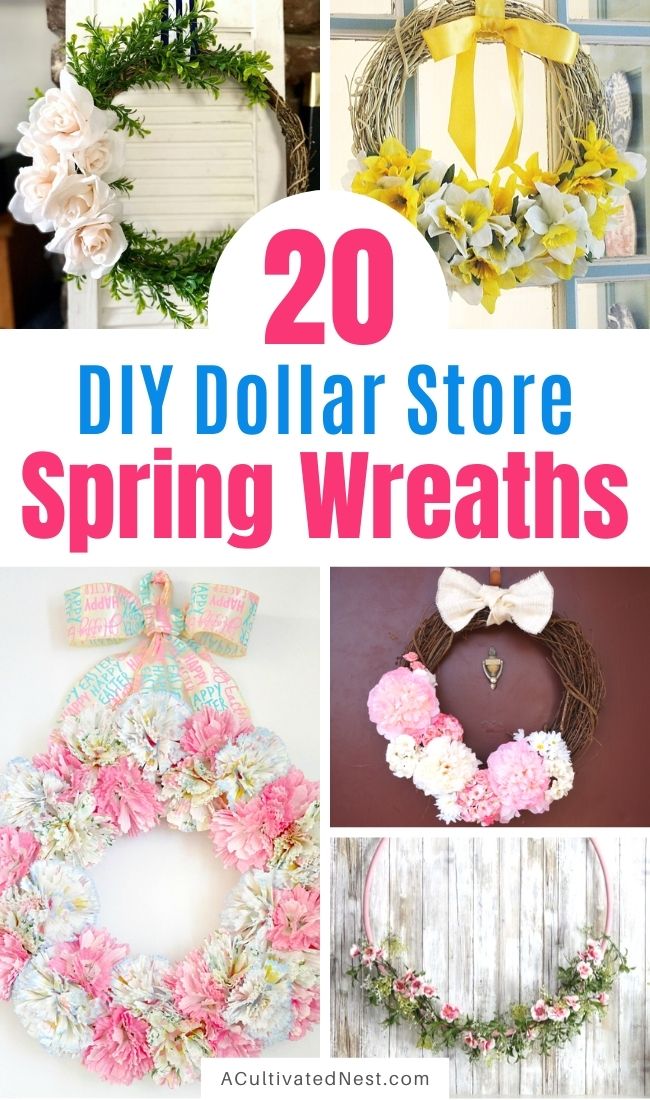 You might also be interested in: 10 Cute Spring Printables That Are Free