My husband and daughter have been building a solar food dryer for the past few days and I tried it out yesterday!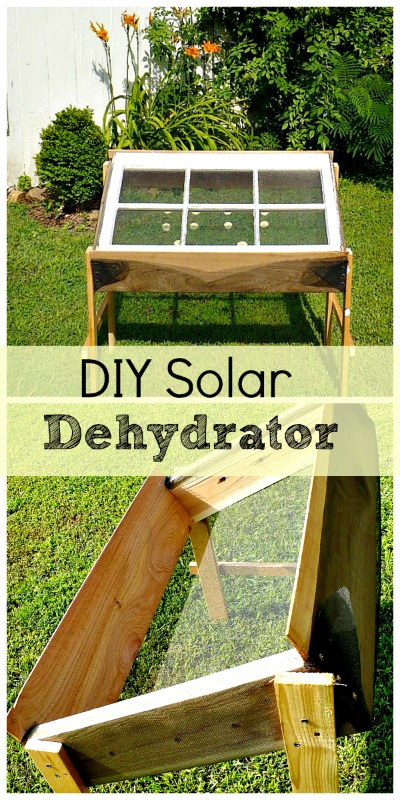 Disclosure: This post may contain affiliate links to Amazon and/or Etsy, which means that I may earn a small commission from some of the links in this post. Please see our Disclosure Page for more information.
Hot summers are the perfect time to try dehydrating foods outside.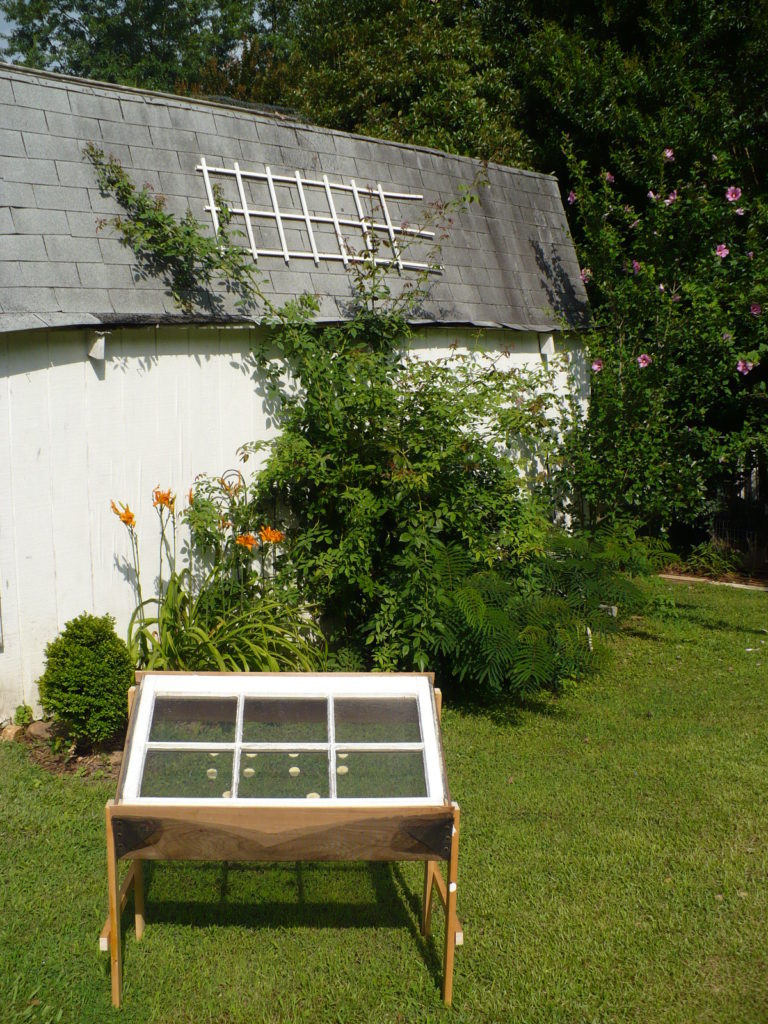 A solar food dehydrator makes it possible to air dry produce. I put a few slices of banana which I dipped in lemon juice to keep from browning in it to test it out and by Sunday early evening they were pretty dry already!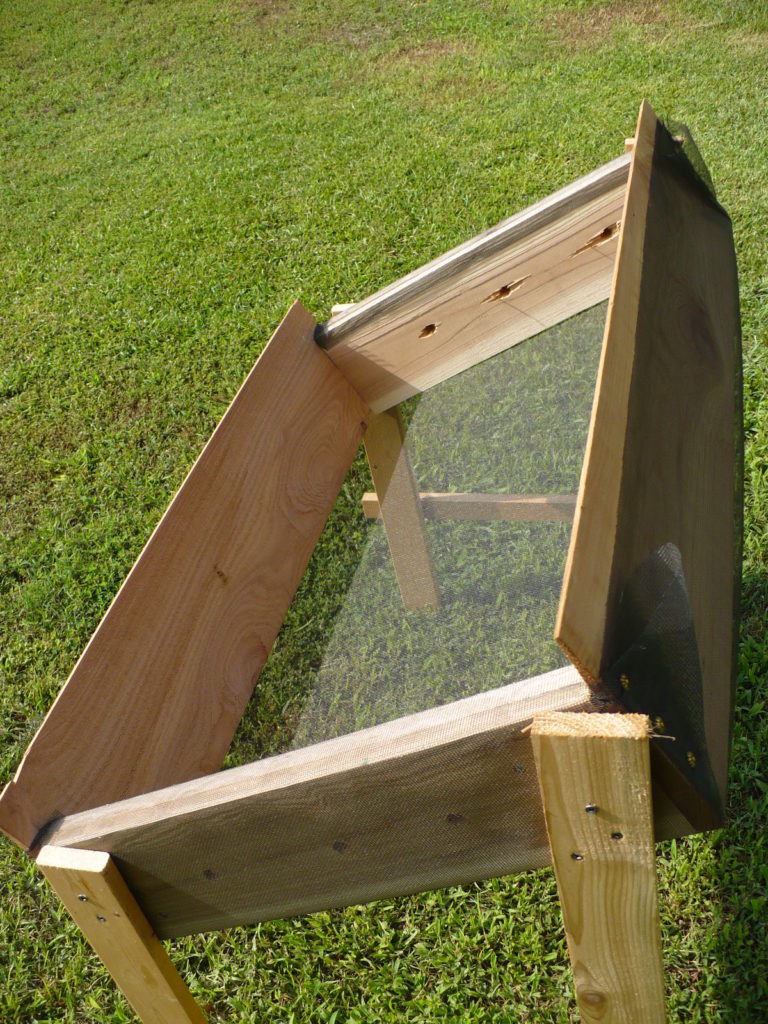 How to  build a solar dehydrator
This is a very simple design using scrap lumber and upcylced objects. It's basically a cedar box on a stand with insect mesh stapled on the bottom.  There are 3 holes drilled into the sides for ventilation that have insect mesh stapled over them. We re-purposed an old window that we had left over from when we changed all the windows in the house to put on top trap the heat. It's very light weight so it's easy to move in and out of the sun.
You can add a thermometer to the inside if you'd like to make sure that you have the recommended temps for dehydration which are between 95-145 F.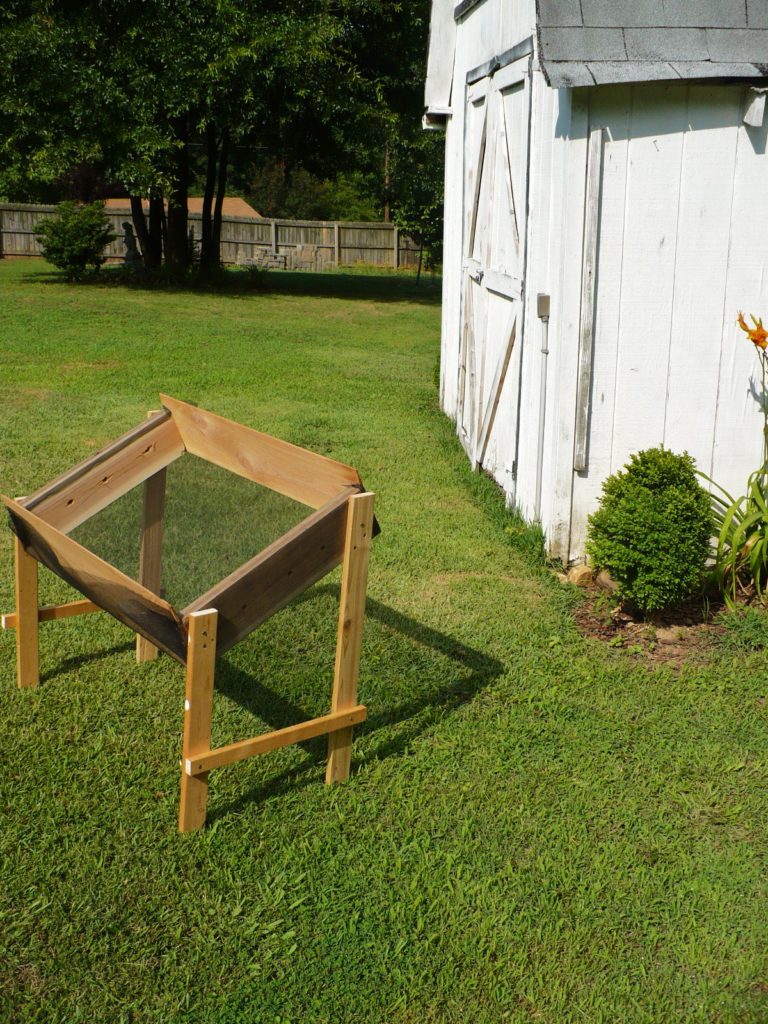 According to what I've read you need to bring the dryer inside at night (it's very light weight) and it may take two to three days to totally dry your produce. Buy hey, sunshine is abundant in Georgia and free so why not use it! In more northern climates you might want to add some insulation to the design.
I do have an electric dehydrator that I can use to finish off anything that's not dry should the weather turn humid or wet.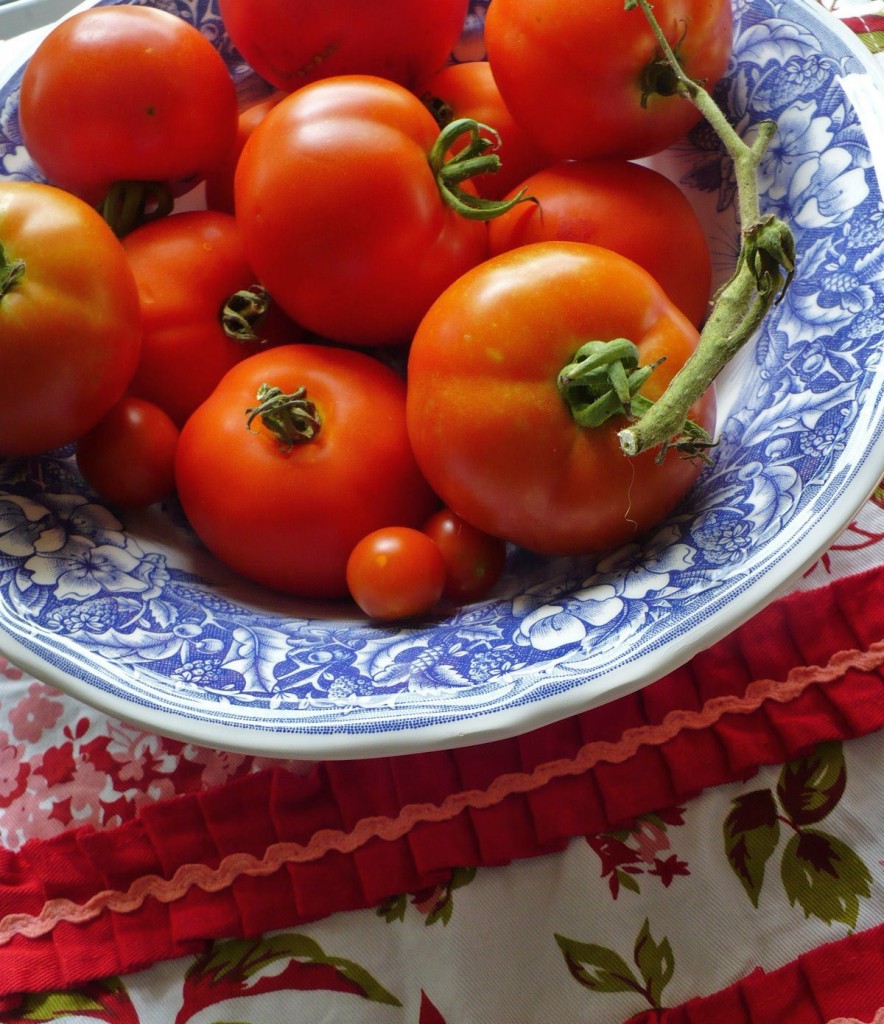 DIY chemical free sun dried tomatoes anyone?
You might also like: How To Make A Cheap Compost Tumbler