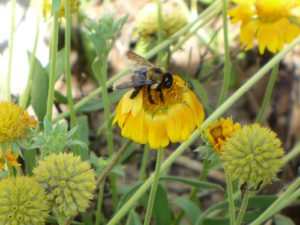 We have been very busy around here. A good kind of busy,  where we've taken our time doing projects and enjoyed working together as a family. Not crazy busy. Anyhoo, I thought I'd update you all on the progress that has been made on some projects.
The fence is done!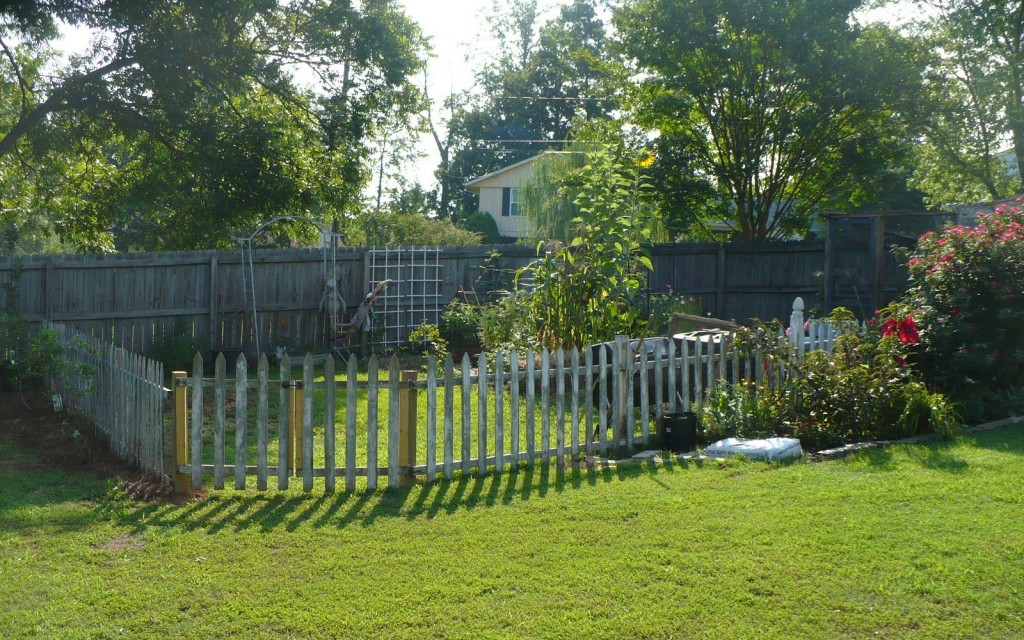 Disclosure: This post may contain affiliate links to Amazon and/or Etsy, which means that I may earn a small commission from some of the links in this post. Please see our Disclosure Page for more information.
It needs to be painted and I have some finials to add to the posts but it is done done done! Whew! That was a job in this heat!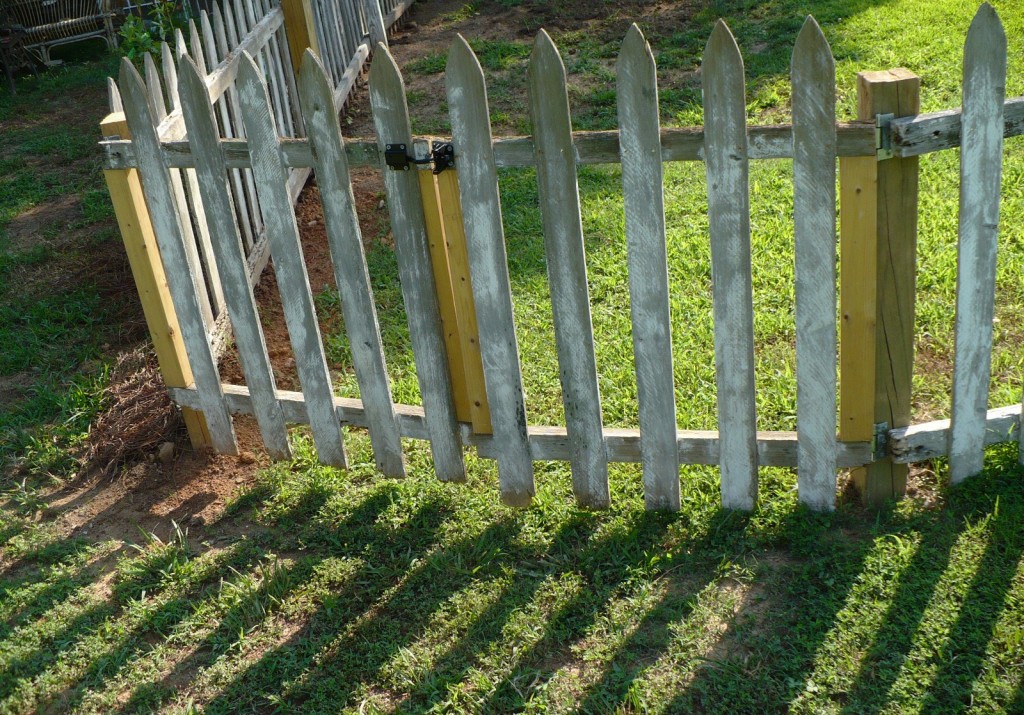 My daughter and  husband made  the double gate. I think I mentioned before that the fence might wind up being octagonal and I wasn't kidding! Can't say we were very particular about where we put the posts since the ground was rock hard and in the end the two end posts  just didn't line up. But we actually like the gate on a diagonal like that – so it all worked out. Anyway, it doesn't have to be perferct to do the job.  I do think I'm  going to add a simple arbor.
The chair slipcover is coming along.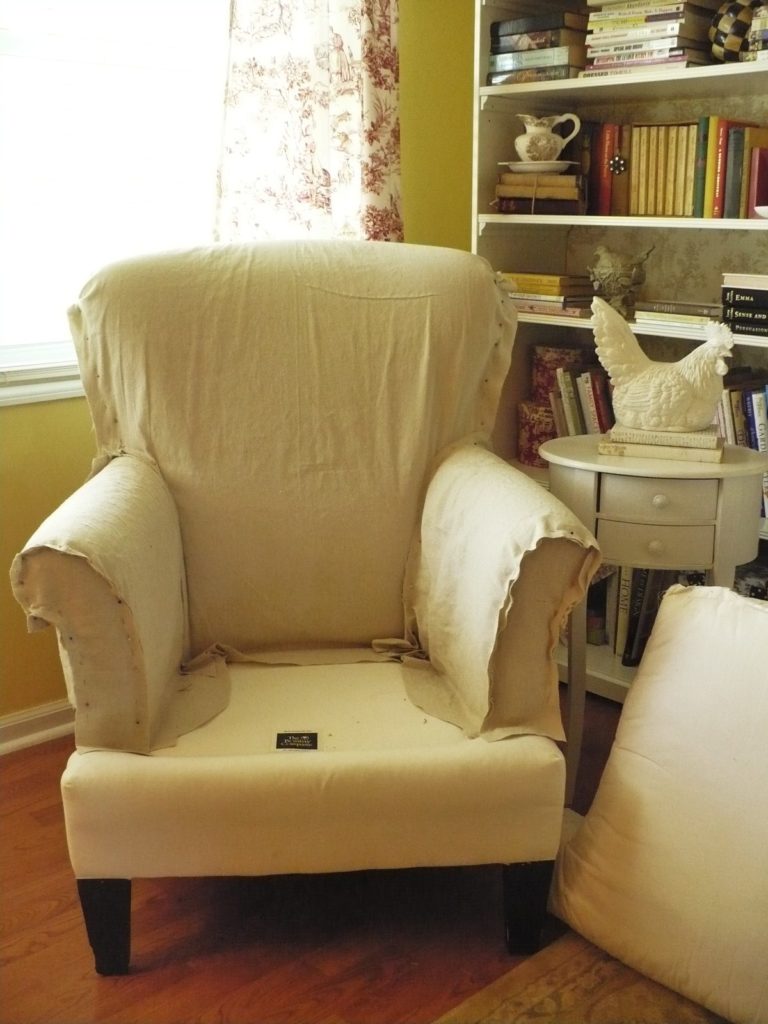 I have to do the band that goes around on the bottom and the skirting too. Oh and make the binding to use on the arms etc. Oh yeah… have to do the seat cushion and that needs binding too.
I guess I'm not as done as I hoped thought I was. I have decided to baste it together first. I think it'll be easier to make adjustments that way? Wish me luck! I've never even used the zipper foot on my machine before and supposedly that's what you use to make the binding.
The new bedroom has walls and new electrical has been added.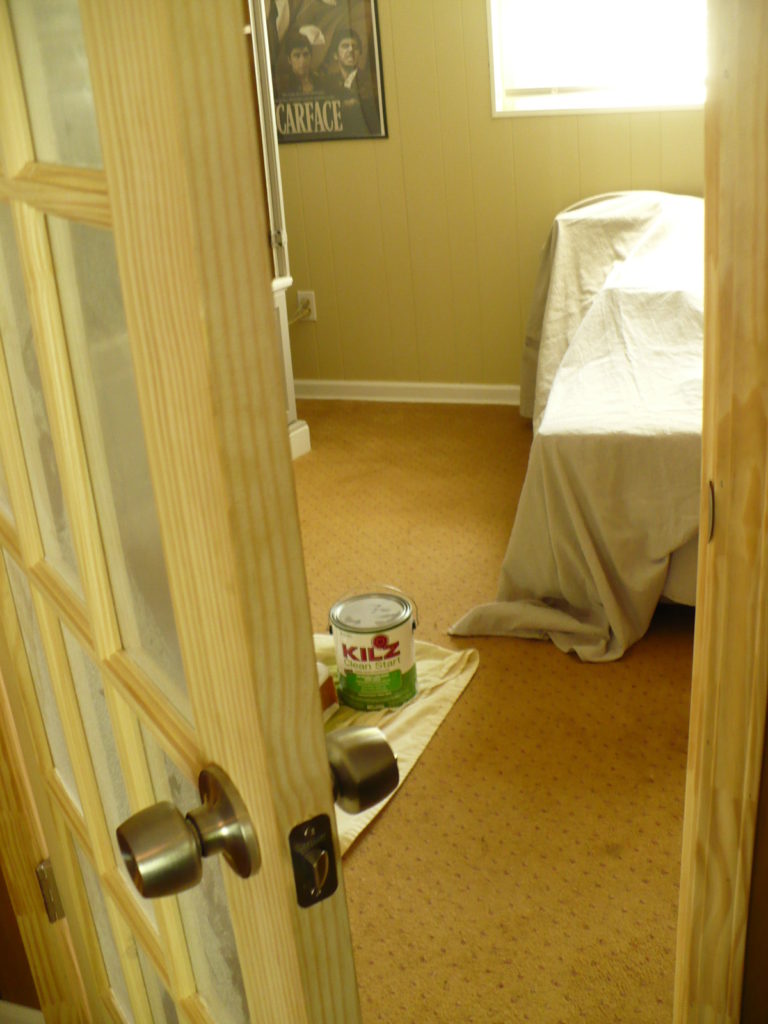 We started priming and caulking today! I had some nice big crown molding installed so all that  needs to be caulked and all the million little nail holes too!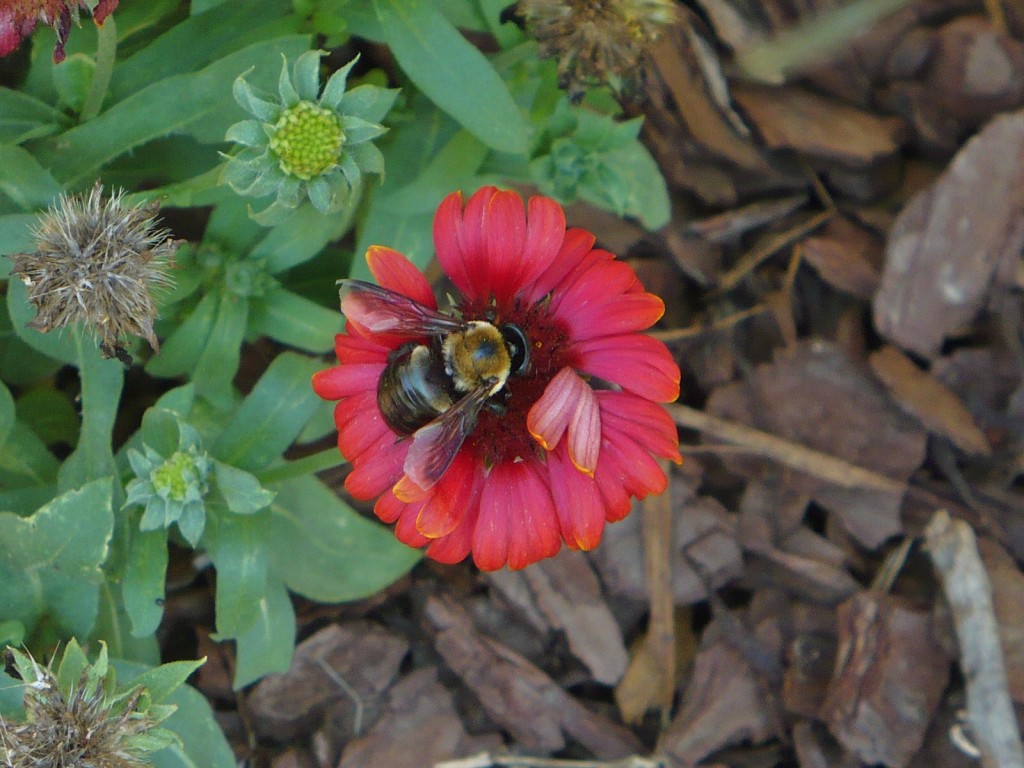 Buzzzzzzzz…..