DIY Shelves for Beautiful Home Organization.
Working on projects at home doesn't have to be super hard. Even if you haven't made a lot of things yourself, you'll be surprised by how easy some of these shelves can be to make. I know it can sound intimidating, the idea of making a shelf all by yourself, but I promise once you try it you'll be patting yourself on the back. For inspiration, take a look at these 12 DIY Shelves to Get You Organized!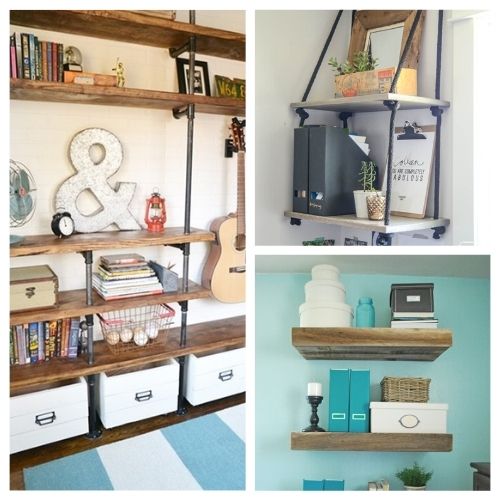 Disclosure: This post may contain affiliate links to Amazon and/or Etsy, which means that I may earn a small commission from some of the links in this post. Please see our Disclosure Page for more information.
Not only are shelves something that you can put knickknacks and other items on, but they are also appealing to look at. They can add beauty and style to your home or office space. So, whether you are looking for shelving for your master bedroom, family room, living room, or even your bathroom, you can easily make your own shelf.
12 DIY Shelves to Get You Organized
There are many reasons to make shelving instead of buying it. Not only can you save a lot of money, but you can also make shelves that match your style. Get as creative as you wish. Naturally, use the directions as a guide, but you can always make little changes to make them your own. Here are a few tips to get you started!
Use wood you already have around. If you've done other crafting or woodworking projects, odds are you already have some wood around your home.
Go places and shop for old pieces of wood. Using older wood and repurposing it will give your space even more charm and character. Keep your eyes peeled for pieces of wood that other people are throwing out; you'll be amazed at the stuff you can come across.
Shelving doesn't only have to be made out of wood. You could hang plastic baskets, use old books, or just about anything else can be transformed into a shelf. Use your imagination and go wild!
Add some color! You don't have to only use plain stained wood. You can paint the wood to match your preferences or stain it in a brighter color. It's essential to give your work your own unique spin to allow your personality to shine through.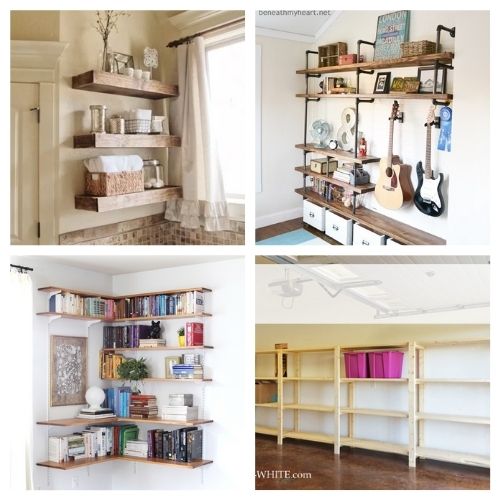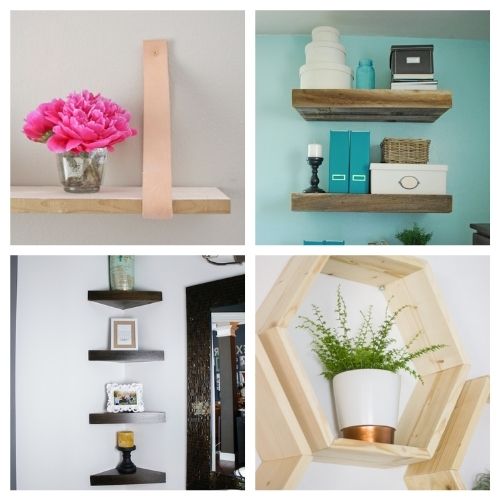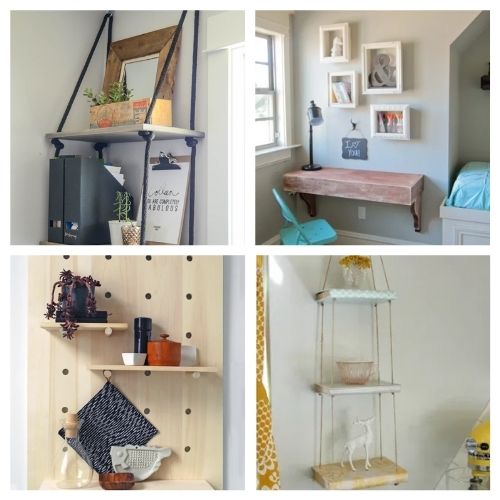 Which room do you need shelving in the most?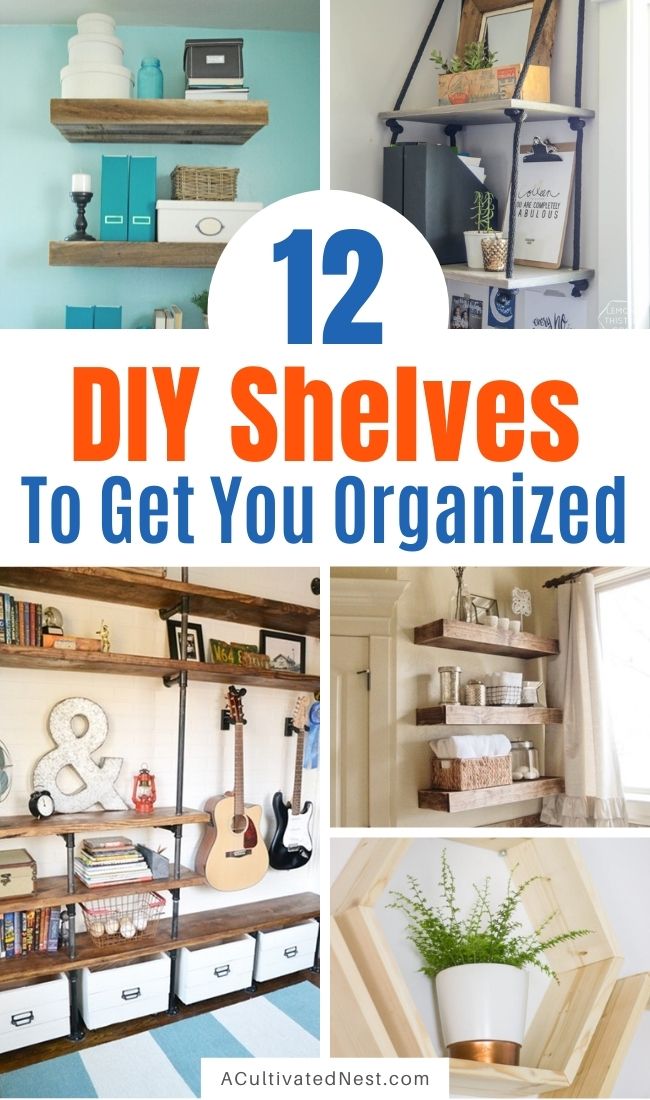 You might also be interested in: 20 Unique DIY Kitchen Storage Racks