Clever Pill Bottle Repurpose DIYs.
If you're like most people, you have a few (or more) empty prescription pill bottles lying around your house. But before you throw them out, consider doing a repurpose project to turn them into something useful! Here are 24 Ways to Upcycle Pill Bottles!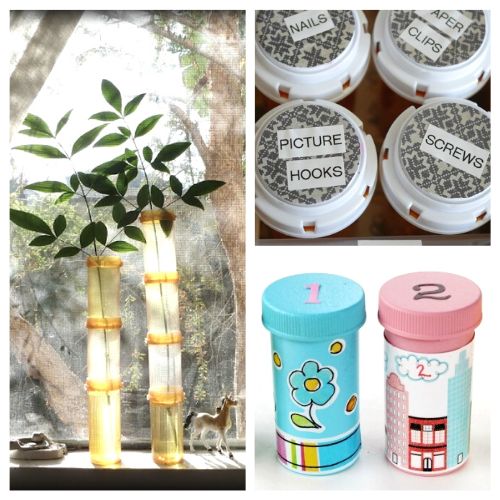 Disclosure: This post may contain affiliate links to Amazon and/or Etsy, which means that I may earn a small commission from some of the links in this post. Please see our Disclosure Page for more information.
I've gathered up some great ways to transform old pill bottles into something you can actually use. Pill bottles are perfect for storing small items and organizing things as well. So if you're looking for a fun and easy DIY organizer project, read on!
24 Ways to Upcycle Pill Bottles
Before doing a pill bottle upcycle craft with a pill bottle be sure you carefully wash out the bottle before using it. You want to make sure you wash out all the dust leftover from the medicine that was inside the pill bottle. This is also a good time to peel the label off the bottle. If the label won't come off easy, or leaves behind a lot of residue, Avery Labels has a lot of great tips for label removal. Once you have thoroughly washed and dried your label-free bottle you can then start upcycling it the way you wish.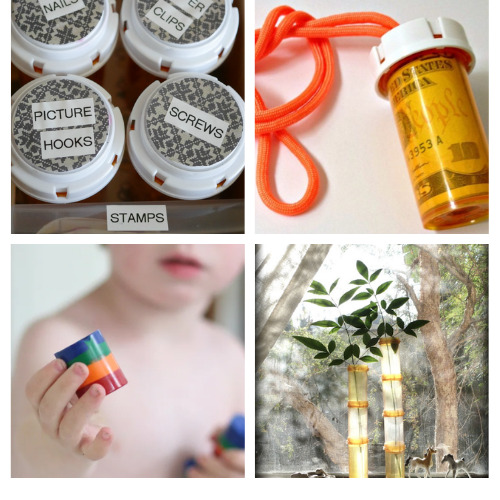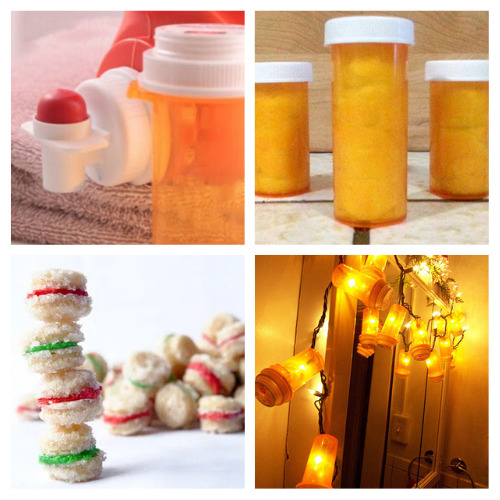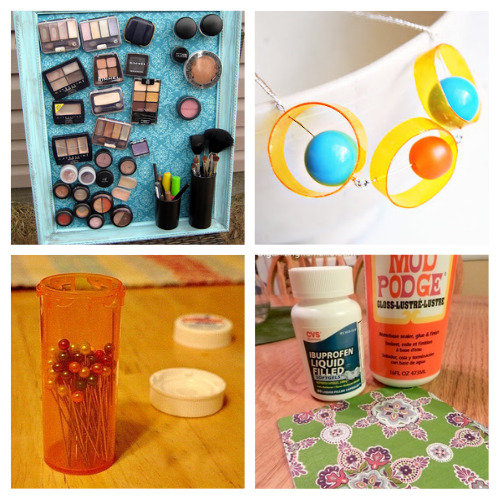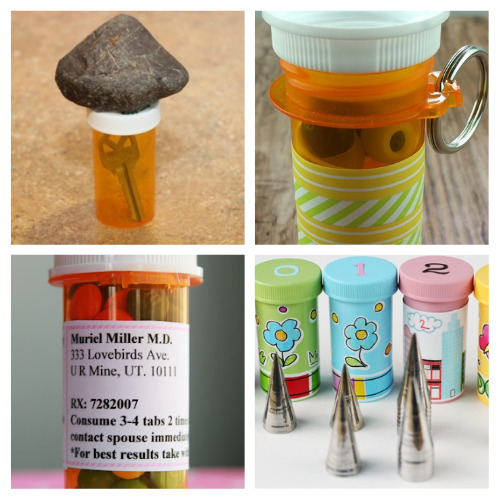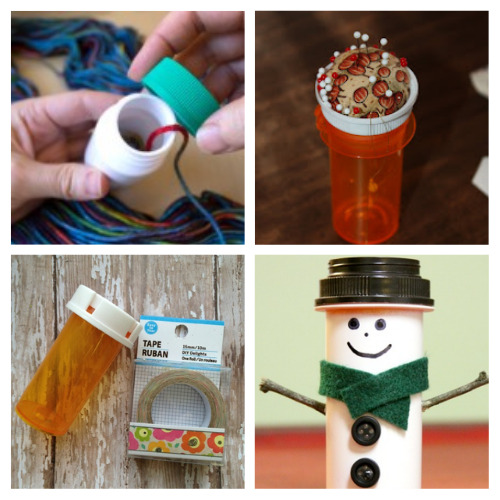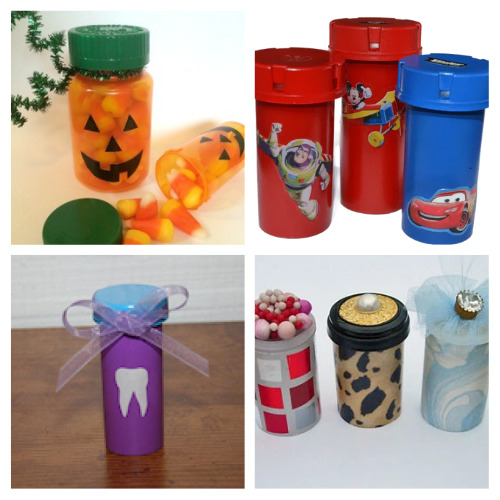 Have you found any other clever ways to upcycle pill bottles? Share your ideas in the comments below!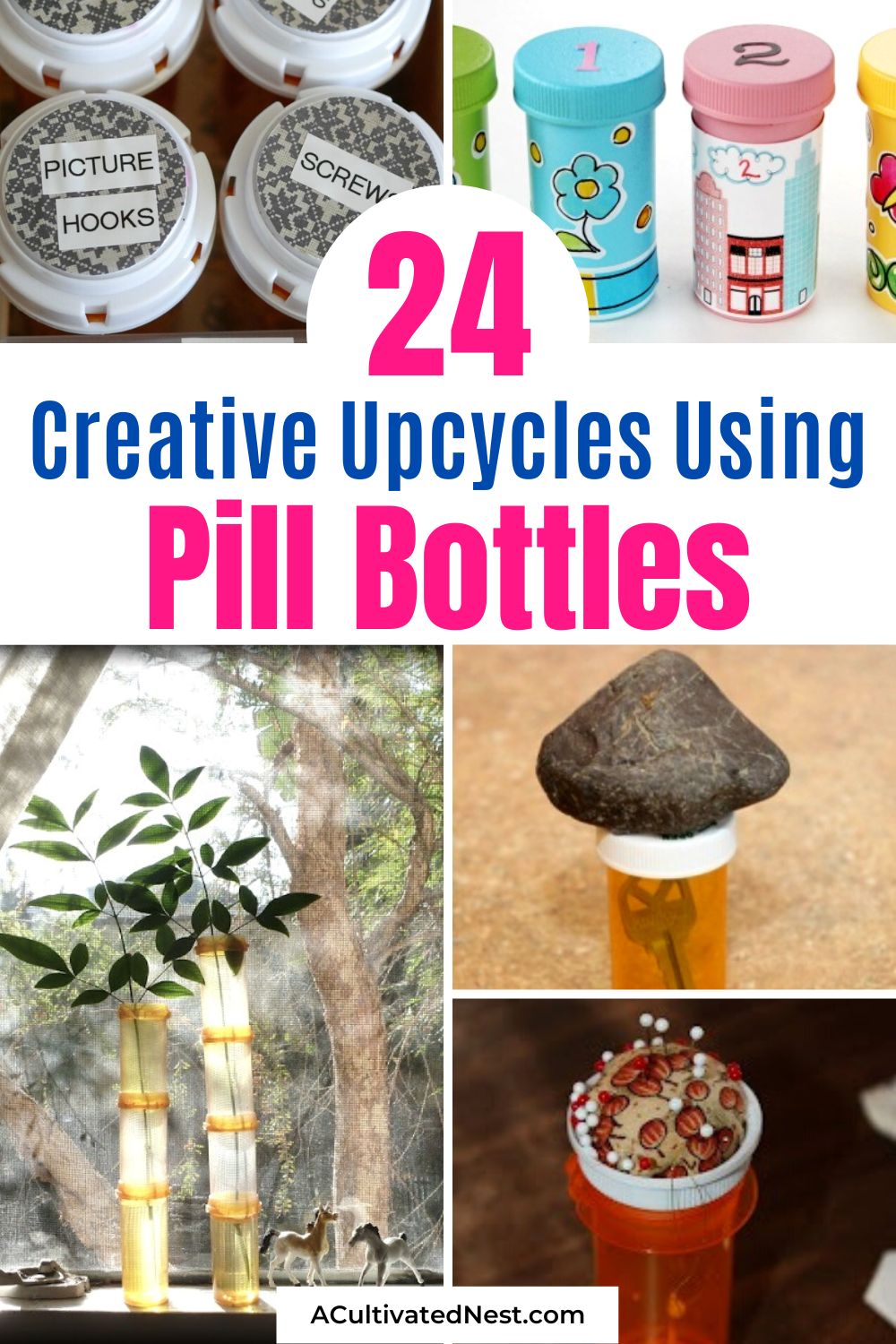 You might also be interested in: 20 Clever Paint Can Upcycles