Did you know you could propagate roses? I found this technique for rooting cuttings that seems so easy I want to give it a try.  What a frugal way to have a beautiful garden! Growing roses from cuttings.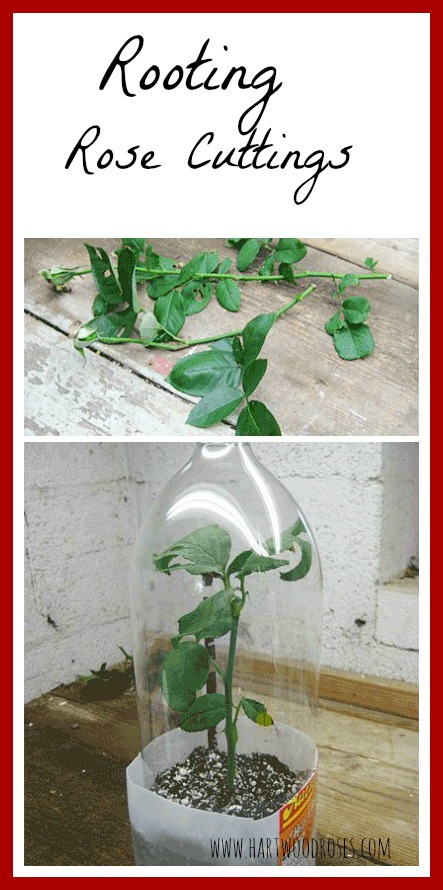 Try to take your cuttings in the mornings and from what I've read, florist roses are not good candidates for this process (but who knows,  you might get lucky).  You can root roses over the winter or anytime during the growing season depending on your climate.
Disclosure: This post may contain affiliate links to Amazon and/or Etsy, which means that I may earn a small commission from some of the links in this post. Please see our Disclosure Page for more information.
F.Y.I.  If a plant is patented or trademark (such as Knockout Roses) then you can't legally reproduce them via cuttings.
DIY Rose Propagation
Materials:
A plastic half-gallon jug
A 2-liter soda bottle
A sharp knife
Rooting hormone
Pruners
Directions:
Directions with photos can be found at Hartwood Roses
*Rooting Hormone can be found at any of the big box stores or garden centers. You can make your own  Natural Rooting Hormone as well. Here are six alternatives for rooting hormone courtesy of Preparedness Mamma