Hope you are all having a good weekend! It was chilly to start today but warmed up and is just gorgeous now.  I'm on my way outside to work in the garden but wanted to pop in to give you the results of the survey. I also will share my top 6 most viewed posts for September.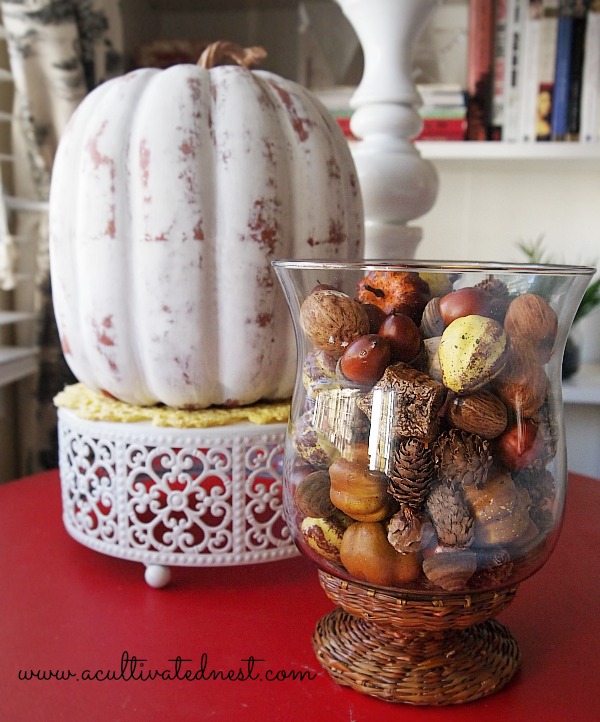 There were 978 votes. Thank you to all who took the time to take the survey! I really appreciate your feedback.
Survey Results:
Disclosure: This post may contain affiliate links to Amazon and/or Etsy, which means that I may earn a small commission from some of the links in this post. Please see our Disclosure Page for more information.
#1 Decorating & Diy Posts
#2 Frugal Living
#3 Upcycling and Repurposing (this almost tied with Frugal Living)
#4 Gardening
#5 Organizing
I'm a little surprised about Gardening being so low on the list.
Here are my top 6 posts for September with links in case you missed them
#1  Simple Fall Decorating Ideas
#2 How To Make A Budget Binder
#3  DIY Saturday: How to Make A Garden Fountain
#4 10 Stylish No Carve Pumpkin Decorating Ideas
#5  The Basics Of Planning Your Vegetable Garden
Again, thanks for taking the survey!  Don't know what,  if anything, I'll do with that info, but it was fun to see what you guys thought versus what I thought!