You know I love upcycling and repurposing projects! Why throw something away if you can make something nice out of it? Here's a really easy and thrifty project that you can do for Christmas.  An upcycled paper roll Christmas Wreath!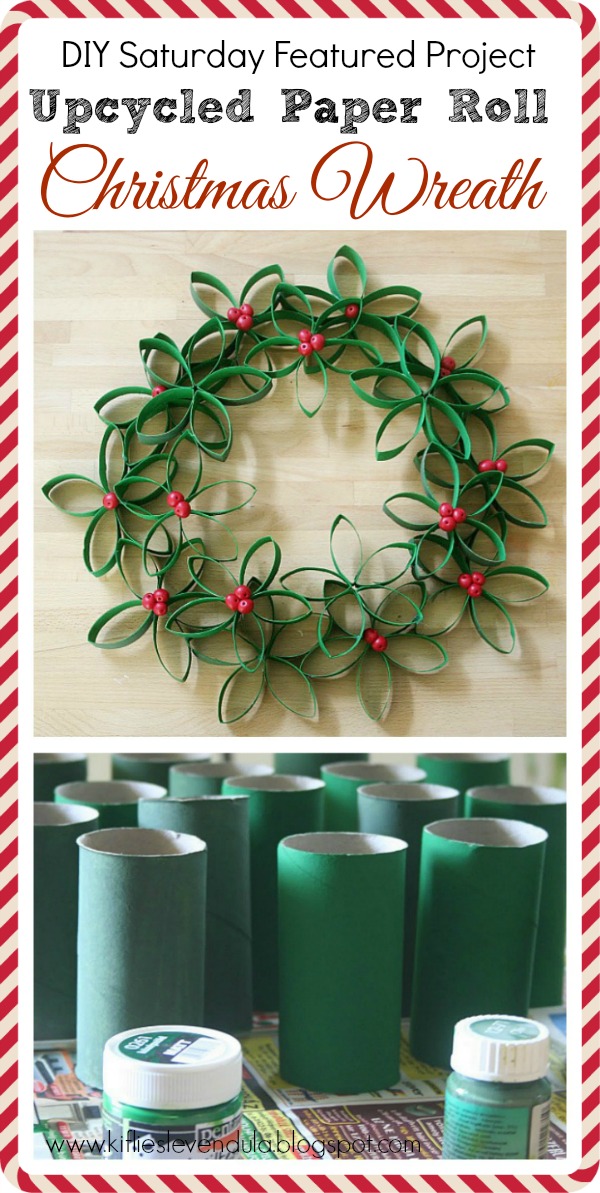 Isn't it pretty! No one need ever know that it's made from paper rolls!
Directions:
Please visit  www.kiflieslevendula.blogspot.com for the tutorial. You're going to have to have Google Translate on. But you can get the gist of it through the photos as well- it's an easy Christmas craft!