Life is full of little pleasures and joys if only we take the time to pay attention to them.  As I was walking my backyard in the freezing cold, thinking about all the leaves I've got pick up & shred with the mower and plants that need cutting back, I noticed that one of my camellias still had lots of blooms and even some buds.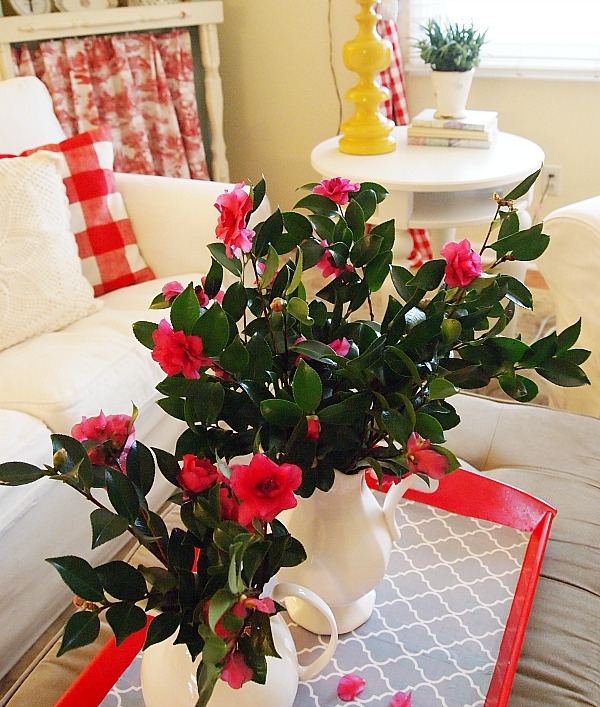 Fresh cut flowers on  a gloomy cold day would brighten any interior.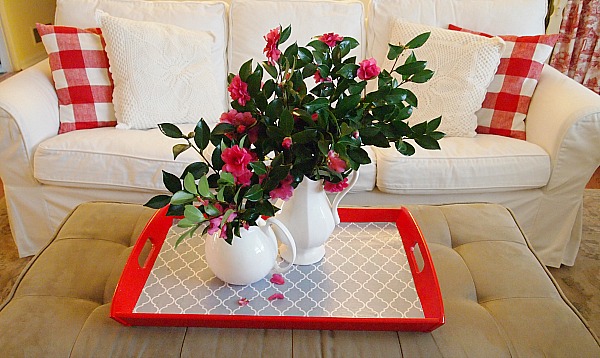 Free fresh cut flowers from my own garden (in November) on a tray that I made only makes it better!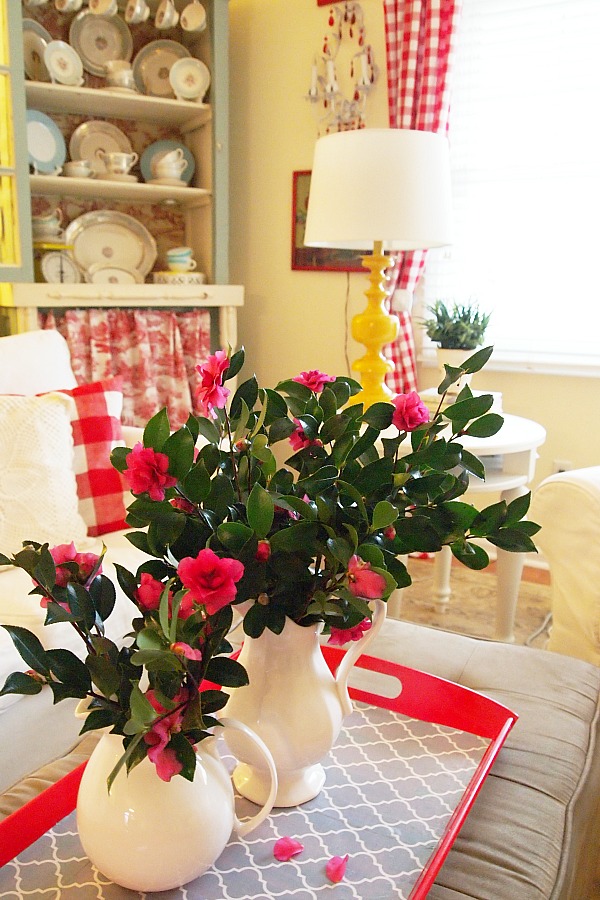 Objects are concealed from our view, not so much because they are out of the course of our visual ray as because we do not bring our minds and eyes to bear on them….
Henry David Thoreau (1817-1862)