I actually am not doing  whole lot of Christmas decorating this year (really!) I had so much planned!  I even found some ice skates at Goodwill during the summer which I planned to use this year and I was going to make a whole bunch of stuff. But all of that is out the window. I don't mind putting decorations out…I just don't feel like putting them away! But I did decorate my shelves in the dining room with some bronze and gold Christmas decorations! Have a look.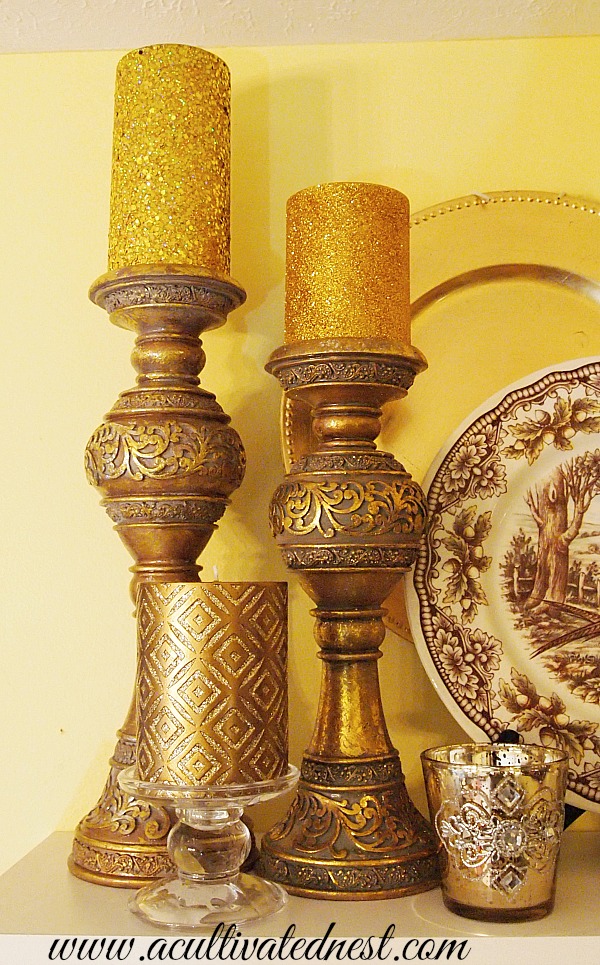 Some decorative stuff I already had since I used to do a lot of gold and red at Christmas  (where is my gold papermache  deer from Michaels?) and  some things I bought  this year.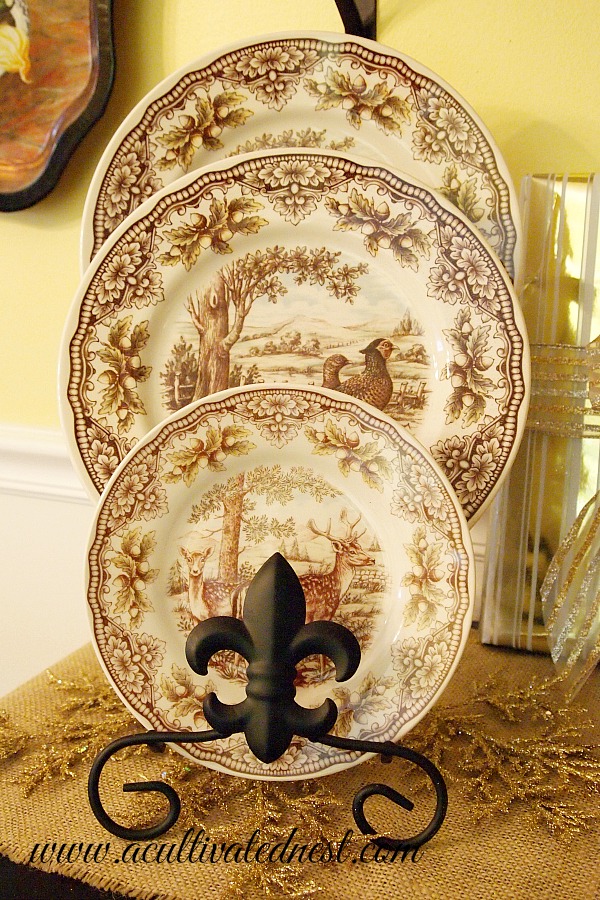 Disclosure: This post may contain affiliate links to Amazon and/or Etsy, which means that I may earn a small commission from some of the links in this post. Please see our Disclosure Page for more information.
I kept a few of the brown transferware plates that I had here for Thanksgiving out and worked around them.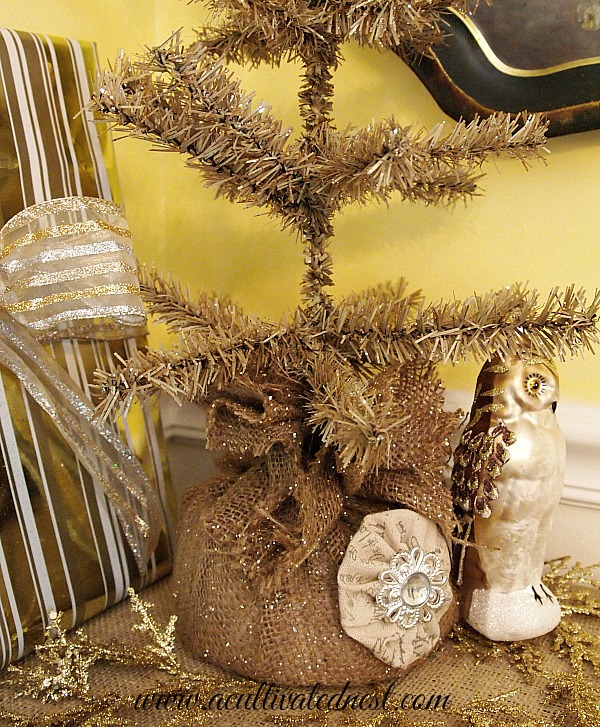 I like to buy ornaments to use in decorating since they're inexpensive.  This bronze and gold owl is from Target.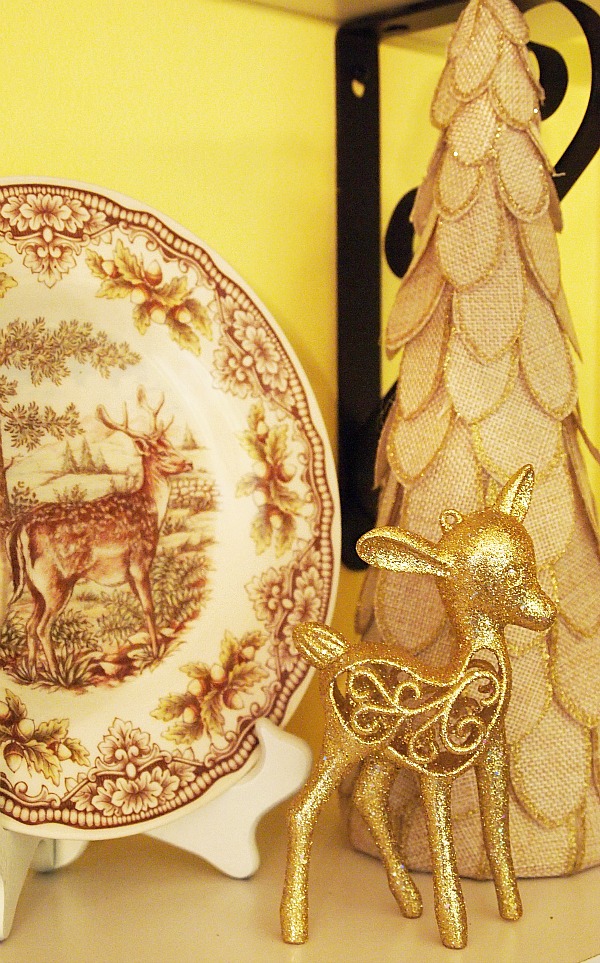 This gold deer is an ornament from Cost Plus Worldmarket and the gold trimmed burlap tree is from Target.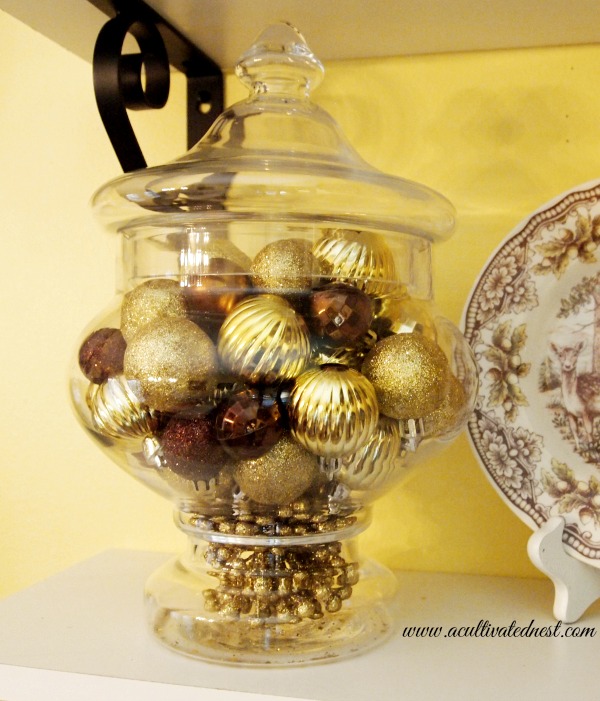 I filled an apothecary jar with dollar store bronze and gold ornaments. That's always my go to decorating trick when I need something to fill out a display!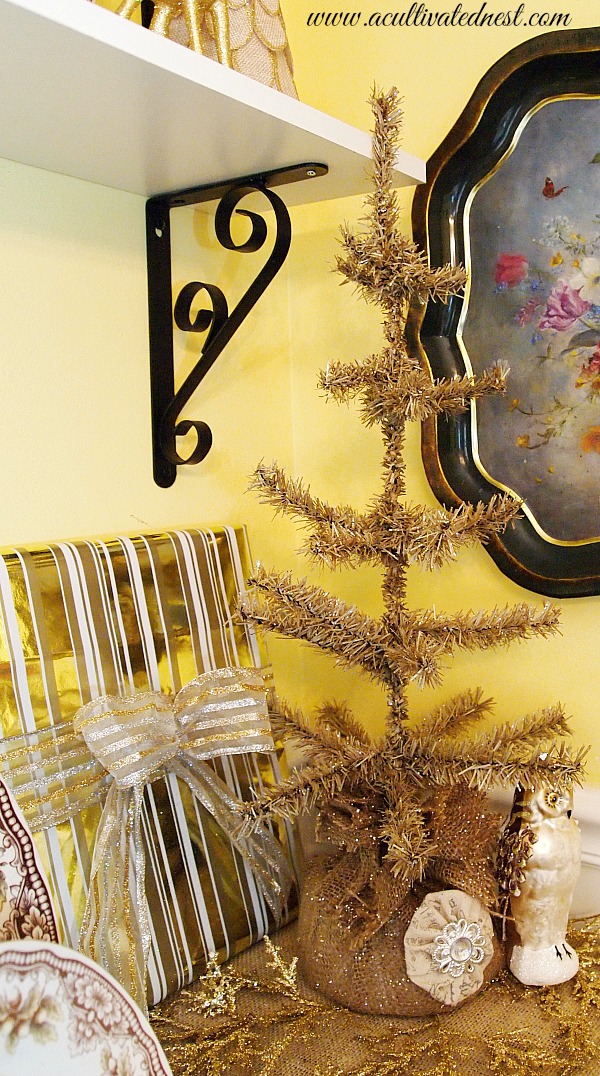 I also wrap frames in Christmas paper if I need a display filler! I once wrapped a huge painting over my fireplace mantel to look like a Christmas present – so cute and easy to do!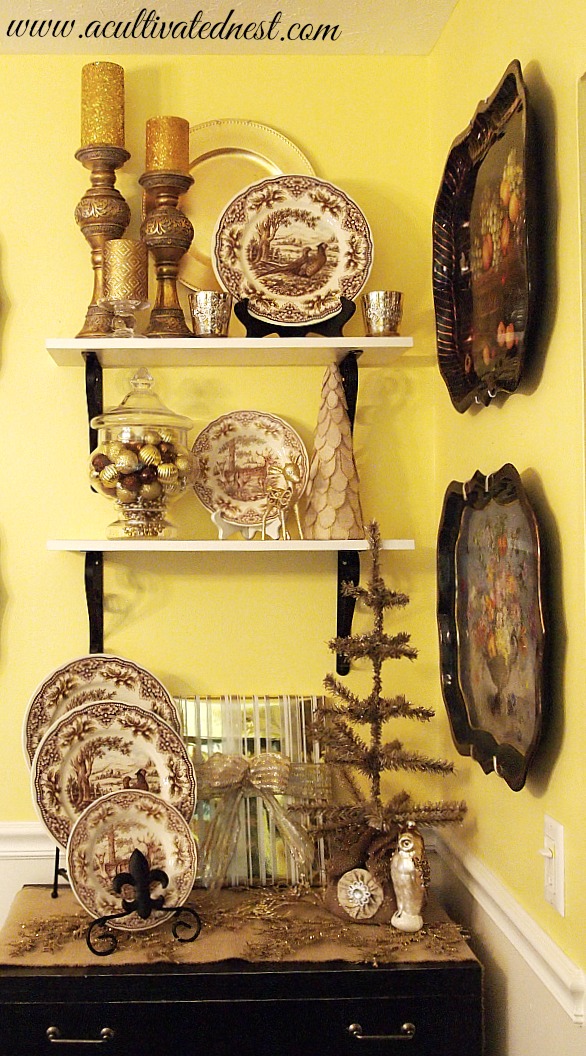 As you can see I kept with the brown transferware with bronze/gold theme from Thanksgiving.
The living is room is going to be completely different since we have a white Christmas tree with lots of colorful ornaments that we've collected for the past 20+ years. So stay tuned for that!