I wanted to share with you all our fun Thanksgiving Mantel! I took down my "fall" mantel to get ready for Christmas, but wanted to do a little something that was quick and easy to help get us in the mood to celebrate  Thanksgiving.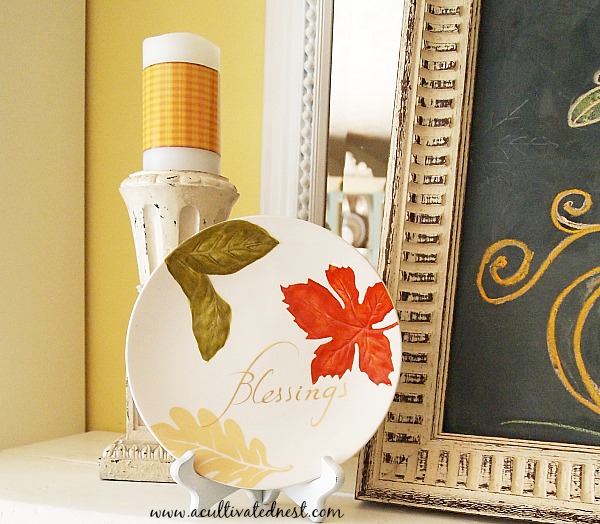 We start decorating for Christmas right after Thanksgiving so it won't be up for long. Since we don't do Black Friday, I usually spend the day going through my Christmas stuff deciding what to put where. My husband is in retail and now has to work on Thanksgiving Day through the following Saturday. Anyway, Black Friday has never been a fun shopping day in my house 🙂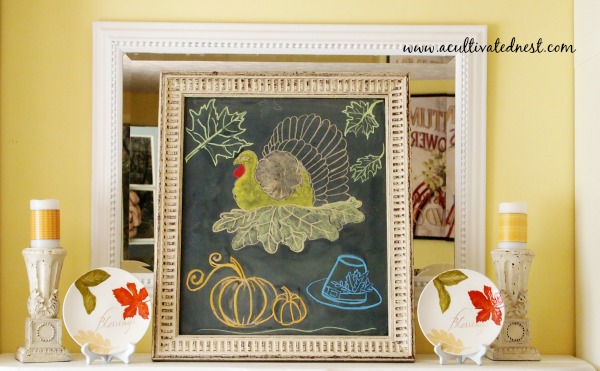 My daughter and I had fun working on our homemade chalkboard together.  She did the turkey and  I did the rest. We just use free coloring pages that you can easily find online for inspiration.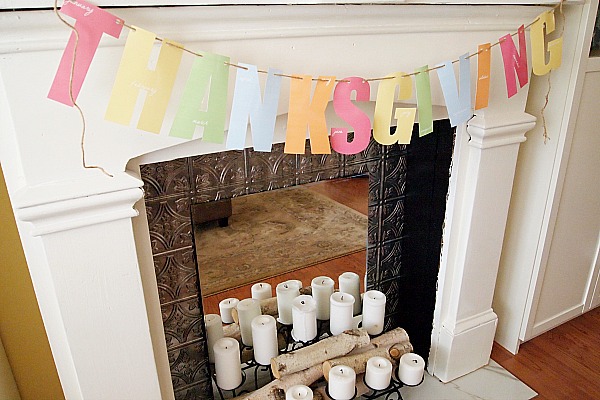 Disclosure: This post may contain affiliate links to Amazon and/or Etsy, which means that I may earn a small commission from some of the links in this post. Please see our Disclosure Page for more information.
I also printed out a Thanksgiving banner which can be found here. There are so many free printable banners available. I liked this one because of the fun bright colors!
I like to acknowledge the different holidays even if it's just doing a little something!