Delightful Homemade Pineapple Sugar Scrub Bars.
There are a few scents that always make me think of summer. Pineapple is one, and as soon it hits my nose, I am immediately taken to a tropical island in my mind! So, I set out to make some homemade scrub bars with one of my favorite summer scents. Let me warn you, not only do they look absolutely adorable they also smell so amazing! And even if you don't have a lot of experience making your own soaps or scrubs, I think you will love how easy it is to make these. Be sure to make these DIY Pineapple Sugar Scrub Bars, and you'll fall in love!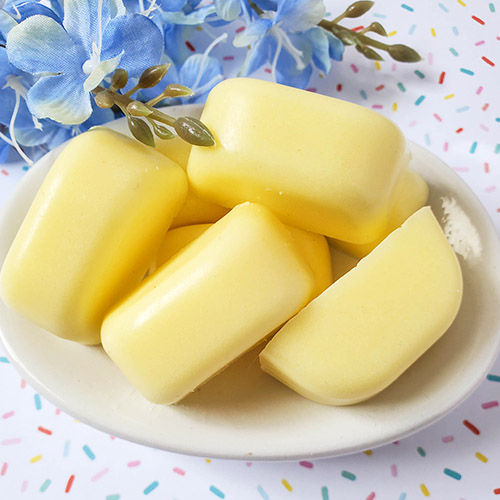 Disclosure: This post may contain affiliate links to Amazon and/or Etsy, which means that I may earn a small commission from some of the links in this post. Please see our Disclosure Page for more information.
Pineapple fragrance oil is the key ingredient to give these scrub bars the ultimate pineapple smell. It's easy to work with and pretty inexpensive too. And if you are looking for that perfect gift for someone, this is what you need! While the smell tends to be a little more feminine, it's great for anyone who loves tropical scents.
DIY Pineapple Sugar Scrub Bars
If you do a lot of traveling, you will especially love these sugar scrub bars! They are easy to drop into a pouch and take with you. And you don't have to worry about spilling a bunch of liquid in your toiletry bag (though I would recommend putting them in a sandwich bag, just in case hot temperatures make them melt a bit). You just really can't go wrong with making these bars!
Materials
2 1″ x 1″ cubes of melt and pour soap base
½ cup sugar
2 Tbsp almond oil
¼ tsp yellow mica colorant powder
30 drops pineapple fragrance oil
Ice cube tray
Directions
1. Add soap base to a microwave-safe dish or measuring cup. Heat on high for 30 seconds.
2. Add the sugar and almond oil. Stir well.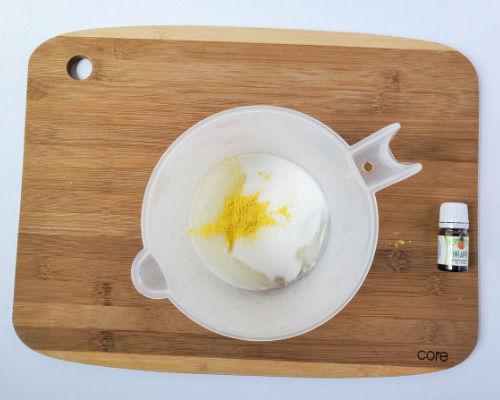 3. Add mica powder. Stir until the color is solid.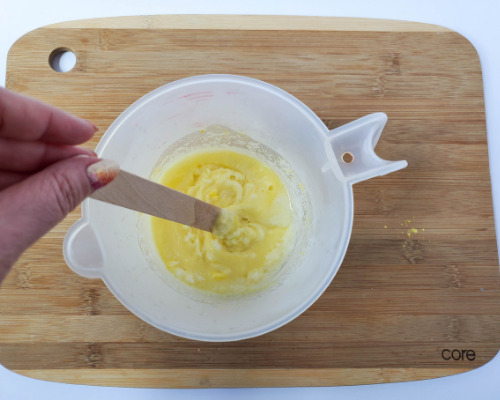 4. Heat for an additional 15 seconds.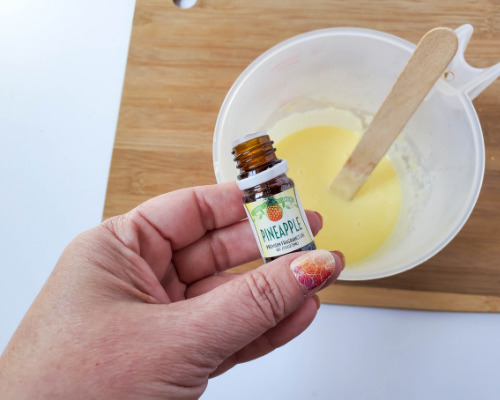 5. Add fragrance oil. Stir.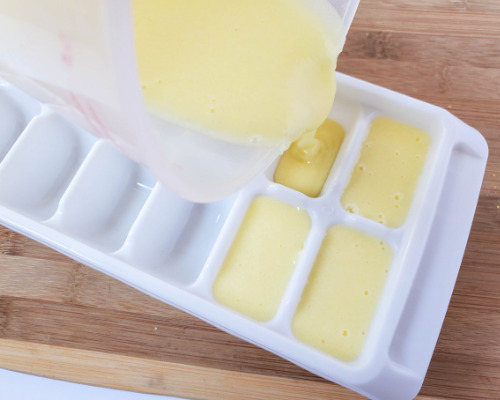 6. Pour into an ice cube tray.
7. Allow the mixture to sit up for about 30 minutes until solid. Then your sugar scrub bars are ready to gift or use. Enjoy!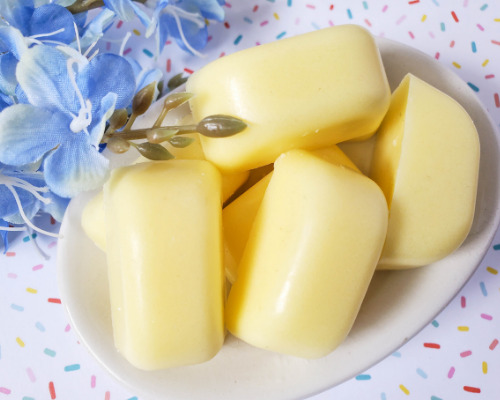 Have you made your own soap before?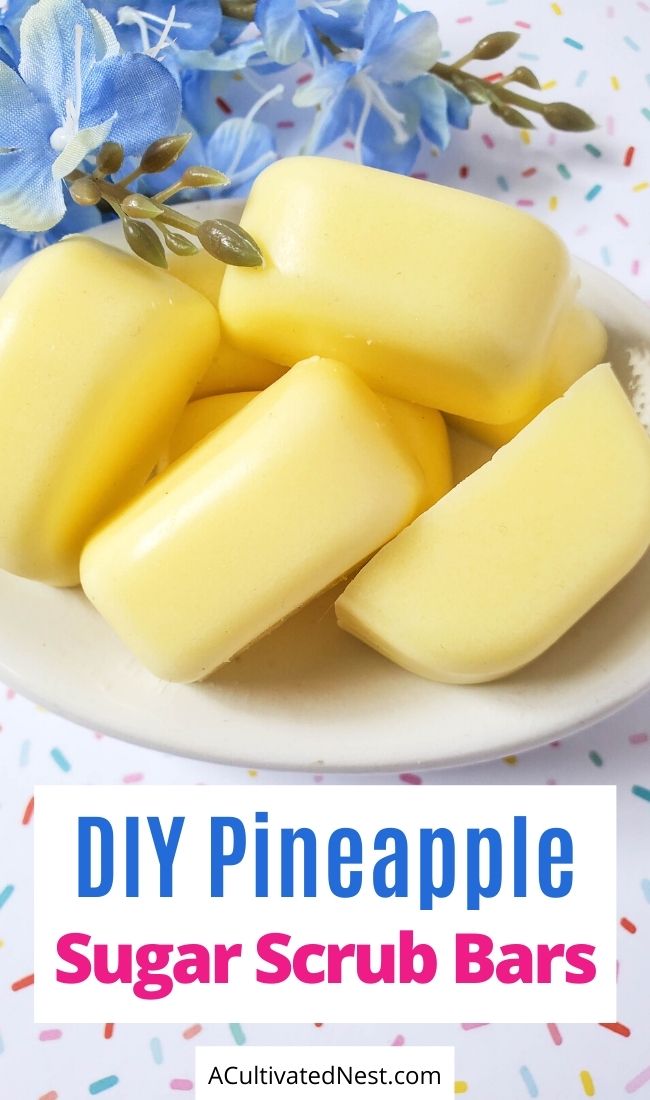 You might also be interested in: 20 Fresh Scented DIY Sugar Scrubs