Homemade Cheesecake Factory Copycat Recipes.
I love going to the Cheesecake Factory! Since it's pretty pricey, usually we save trips to it for special occasions, like birthdays or Mother's Day. No matter what day we go, it's always really busy, but I can wait through any long line for some of that delicious Cheesecake Factory food! But you actually don't have to wait for that wonderful food, spend a lot, or even leave your home, if you know how to make the dishes yourself! Here are 20 Cheesecake Factory Copycat Recipes!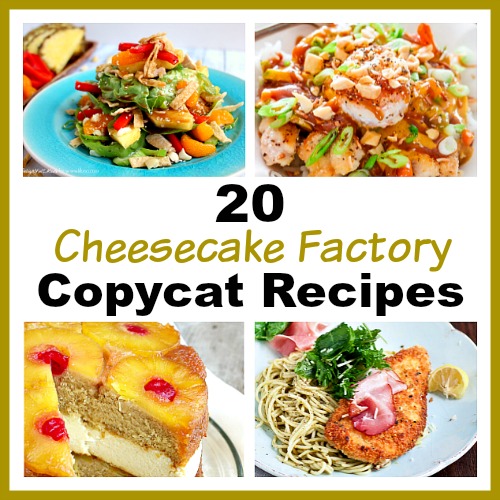 Disclosure: This post may contain affiliate links to Amazon and/or Etsy, which means that I may earn a small commission from some of the links in this post. Please see our Disclosure Page for more information.
As anyone who has been to the Cheesecake Factory knows, they have a lot more than just cheesecake (though the cheesecake is awesome!). So the following list of Cheesecake Factory copycat recipes includes a variety of different dishes you can find there, including main dishes, appetizers, desserts, and of course, cheesecake! These recipes are just as delicious as at the restaurant (if not more so), but cost so much less to make yourself! Save money and enjoy your favorites any time with these Cheesecake Factory copycat recipes!
20 Cheesecake Factory Copycat Recipes
While the Cheesecake factory has many foods, I wanted to talk about one of my favorites! Cheesecake!!! I wanted to share a few tips that may make your cheesecake-making experience even better.
Use your food processor. When you are making the crust, you don't have to crush the cookies or graham crackers by hand! Instead, place them in the food processor, and they will be ground in seconds.
Whenever possible, use full fat cream cheese. It makes the cheesecake ultra-rich and velvety. You can use lower-fat products, but the result isn't going to be as decadent.
A mixer is your friend. While you can mix the batter by hand, I promise it's better when you use a hand mixer or stand mixer. With one of those, you won't have to worry about lumps in the batter.
Always use room temperature ingredients. When it comes to baking most foods, using room temperature is the way to go. It helps the ingredients blend so much easier. Just set them on the counter for an hour before you begin, and they will be perfect.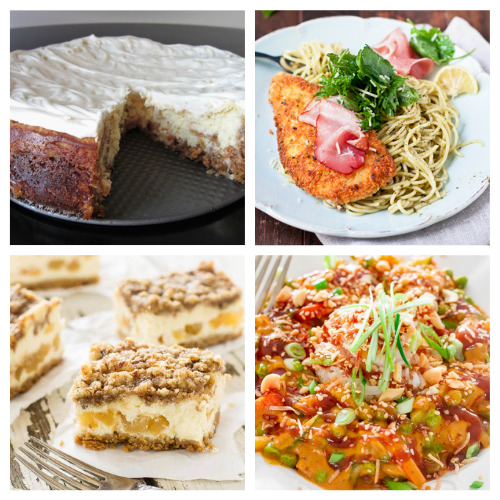 Want more cheesecakes in your life? Then you shouldn't limit yourself to just Cheesecake Factory recipes! Check out these books for more great recipes: The Cheesecake Bible, Junior's Cheesecake Cookbook: 50 To-Die-For Recipes of New York-Style Cheesecake, and Making Artisan Cheesecake: Expert Techniques for Classic and Creative Recipes (includes vegan, gluten-free & nut-free recipes).
What's your favorite Cheesecake Factory dish?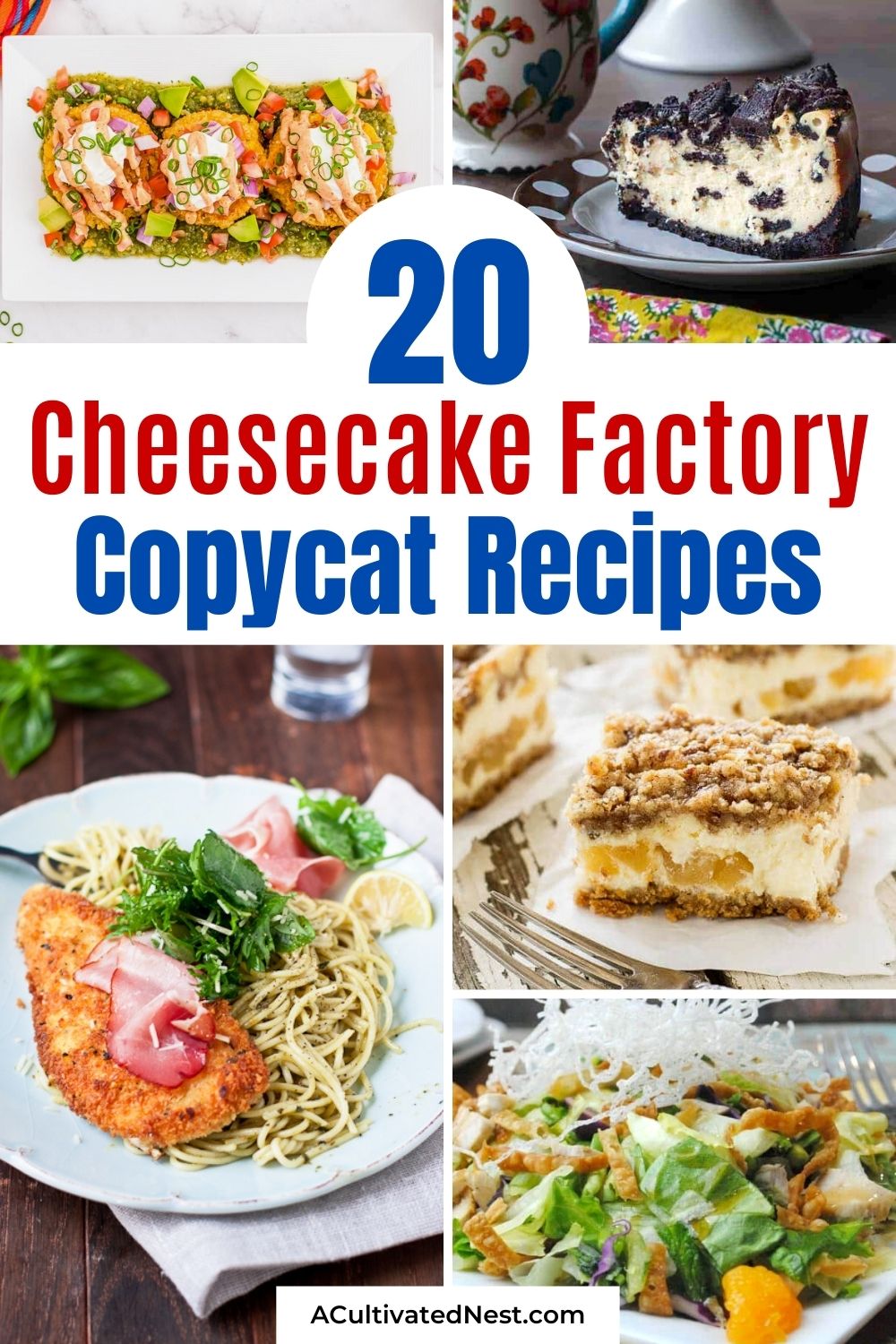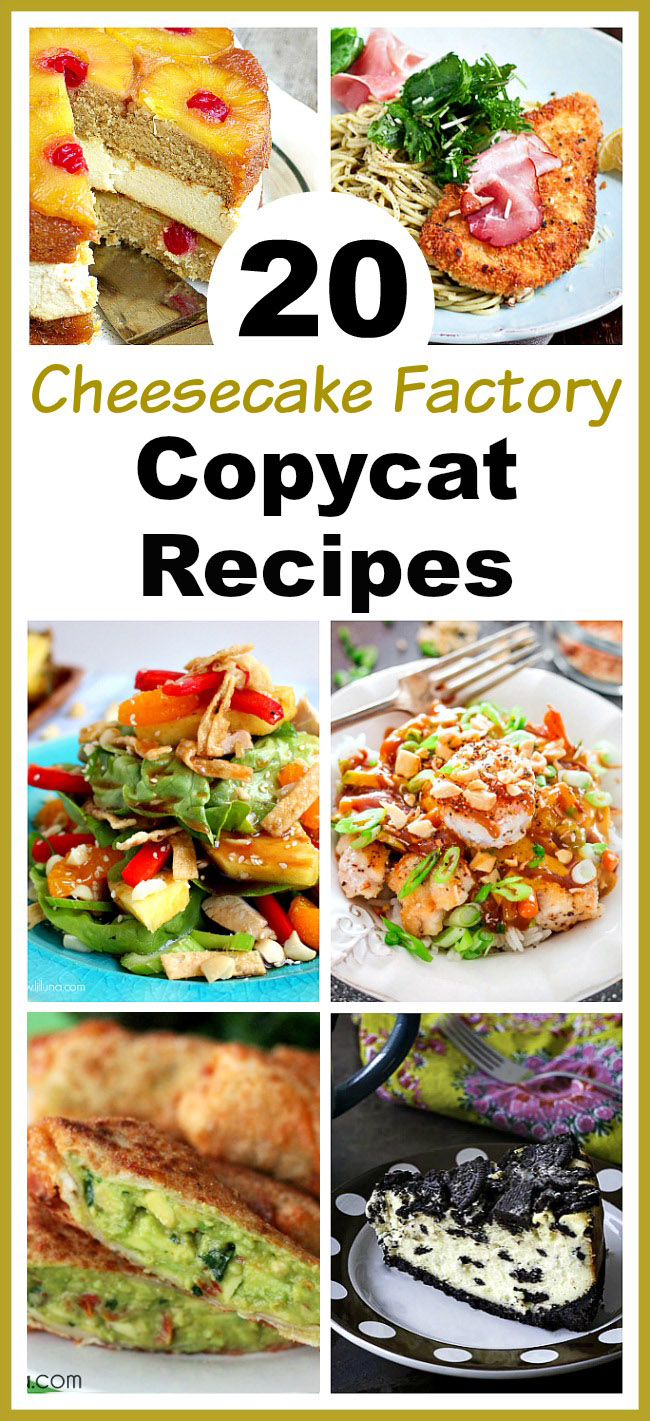 You might also be interested in: 10 Delicious Mason Jar Lid Desserts