Keeping your house clean is difficult enough with all the different things that need to be scrubbed and sanitized, that it seems like adding insult to injury when you consider how much commercial cleaners cost! Depending on your cleaning schedule, you can go through a lot of cleaners very quickly, and those $3-$10 prices quickly add up! And then there's always the danger of running out of cleaner in the middle of a cleaning session! Save money and always have plenty of cleaner on hand with this DIY Homemade All Purpose Cleaner recipe!
What I love about this DIY cleaner recipe is that you can choose your own scent by using your favorite essential oils! Also, if you choose to use eucalptus or tee tree essential oils, your all purpose cleaner becomes antifungal, antibacterial, and antiviral!
DIY Homemade All Purpose Cleaner
Ingredients
1 cup of hot water
3 cups of tap water
1 tablespoon of washing soda (available in the detergent aisle or on Amazon)
4 tablespoons of dishwashing detergent (I used blue Dawn)
10 ounces of white vinegar
25 drops of essential oil (eucalyptus, orange, lemon, lavender, or tee tree oil all good ones to add).
Spray Bottle
Directions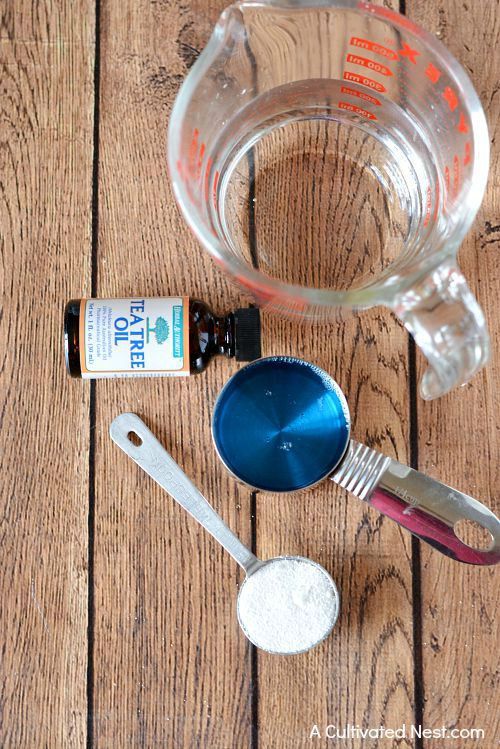 1. Mix the washing soda into the hot water. Make sure it's dissolved, then add 3 cups of tap water.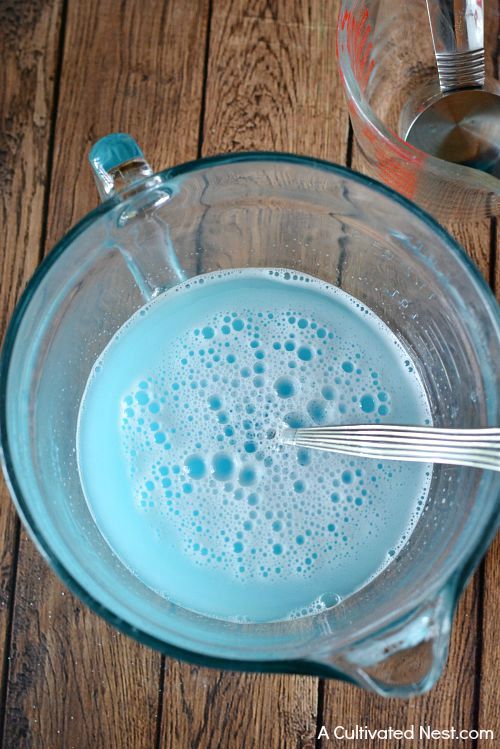 2. Add the white vinegar and dishwashing detergent.
3. Allow to cool, then add the essential oils.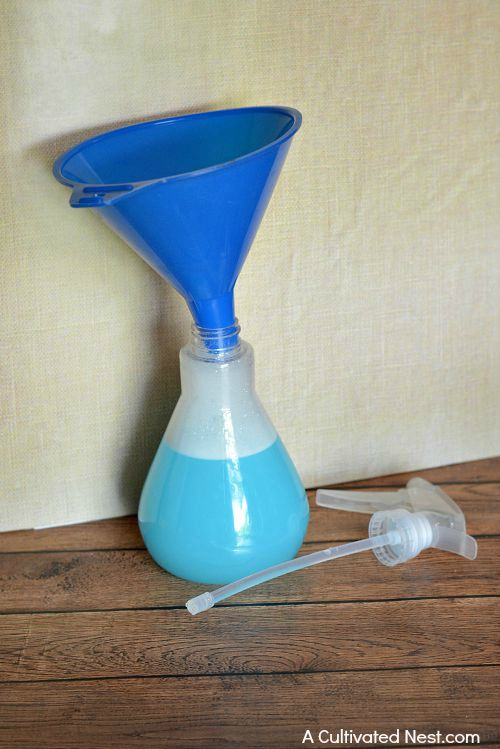 4. Use a funnel to fill a spray bottle. If you want to use the cleaner on floors, fill a regular bottle as well as the spray bottle (mix with hot water like you would with any floor cleaner).
5. Spray and wipe. Enjoy your nice clean surfaces!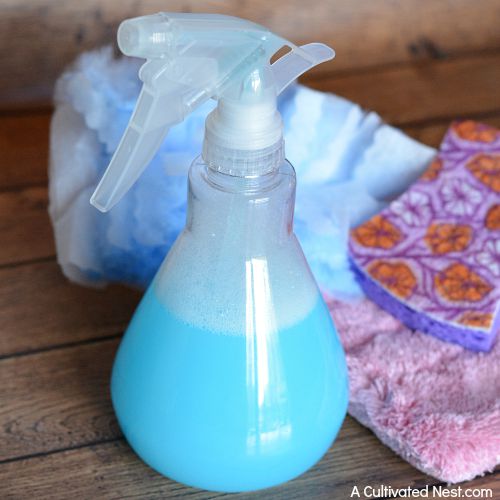 This DIY homemade all purpose cleaner is really great for bathrooms, floors, outdoor furniture, or anything really horribly dirty!  You shouldn't use it on windows or mirrors (the essential oil will cause streaks) or granite.  But you could easily make another batch without essential oils to create a great homemade window or mirror cleaner!
Do you have a favorite homemade cleaner recipe?
***This post contains Amazon affiliate links. Please see our Disclosure Statement for more information.
You may also be interested in: