Argan oil was one of my greatest beauty finds! By itself, it is like a miracle product for hair, skin, and nails, and when you combine it with a few other natural ingredients you get a powerhouse of moisturizing and healing! So it was the natural choice for my DIY Cuticle Cream! This cream can help soothe and heal damaged cuticles, or maintain healthy ones!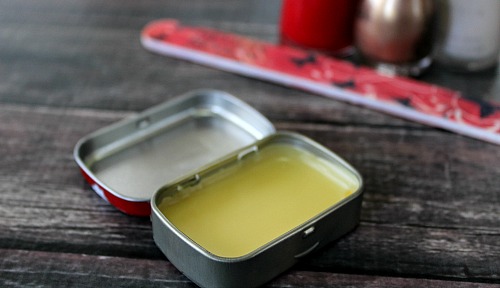 Disclosure: This post may contain affiliate links to Amazon and/or Etsy, which means that I may earn a small commission from some of the links in this post. Please see our Disclosure Page for more information.
The lavender essential oil in this recipe is soothing, while the frankincense essential oil is healing. When making my homemade body and beauty DIYs I love to upcycle containers to use (most often this means a variety of jar sizes), but today I spied this nearly empty mint tin in my purse and realized that it made a perfect little carrier for my cuticle cream! I made this DIY cuticle cream recipe as a small batch because it lasts a good while. If you want a larger container or want to make extra to give as a gift, you can easily double this recipe.
DIY Cuticle Cream
Ingredients
1 T. coconut oil
2 tsp. beeswax pellets
2 tsp. Argan oil
5 drops lavender essential oil
5 drops frankincense essential oil
Directions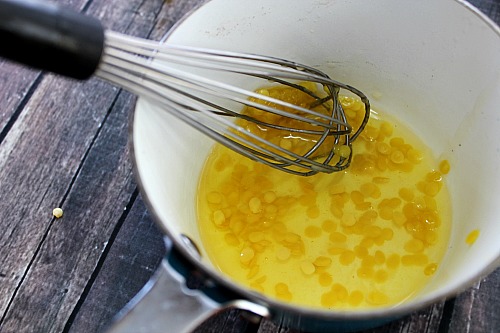 1. Place coconut oil and beeswax pellets in a small pan over medium heat, stirring frequently until completely melted. You can also do this in the microwave in 30 second increments until melted.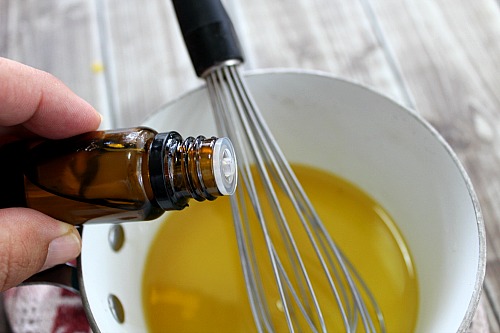 2. Remove from heat and stir in Argan oil, lavender essential oil, and frankincense essential oil.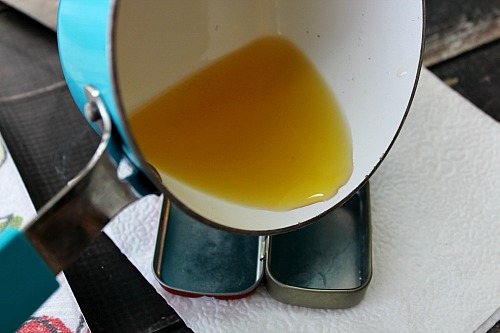 3. Pour carefully into your chosen container.
4. Allow to set (you can place it in the refrigerator to quicken the process). Once set, enjoy!
If warm, the cuticle cream will melt, so you will want to be very careful if you choose to carry it in your purse. I keep mine on the table next to my chair and apply it a couple times a day.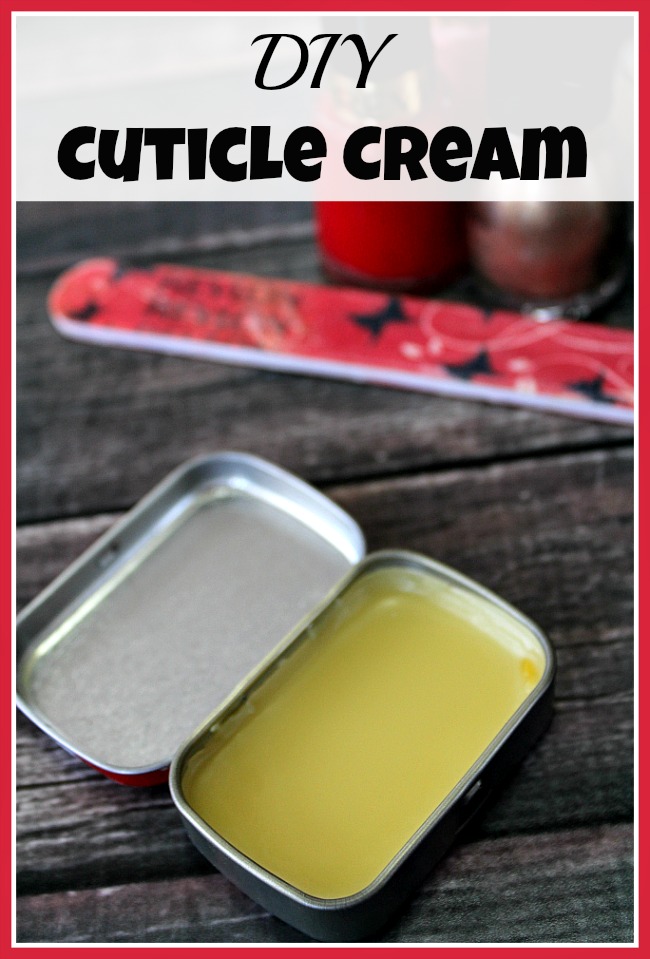 This post contains affiliate links to Amazon. Please see our Disclosure Page for more information.
  About Jody: I am a Florida girl through and through living the semi-country, small town life.  I am making my way through it with my amazing hubby, 2 beautiful kids, 2 of the best Dachshunds to ever walk the face of the earth, massive amounts of coffee and a whole lot of Jesus.  I homeschool, craft, cook, scrapbook, garden, raid the thrift shops, snap 1,000's of photos, and read when I can grab a spare minute (which is rare). You can find me blogging at Simply Southern Sunshine.
You may also be interested in: