A lot of people want to learn how to pay off credit card debt, but it seems like the only tips out there are telling you to take on another job or side hustle. That's not always a functional method for many people. Sometimes you just can't work more hours for various reasons. So we are going to share some steps that really can help you pay off credit card debt faster without working 24 hours a day to make it happen. It will take work, patience, and diligence, but you can reduce your credit card debt!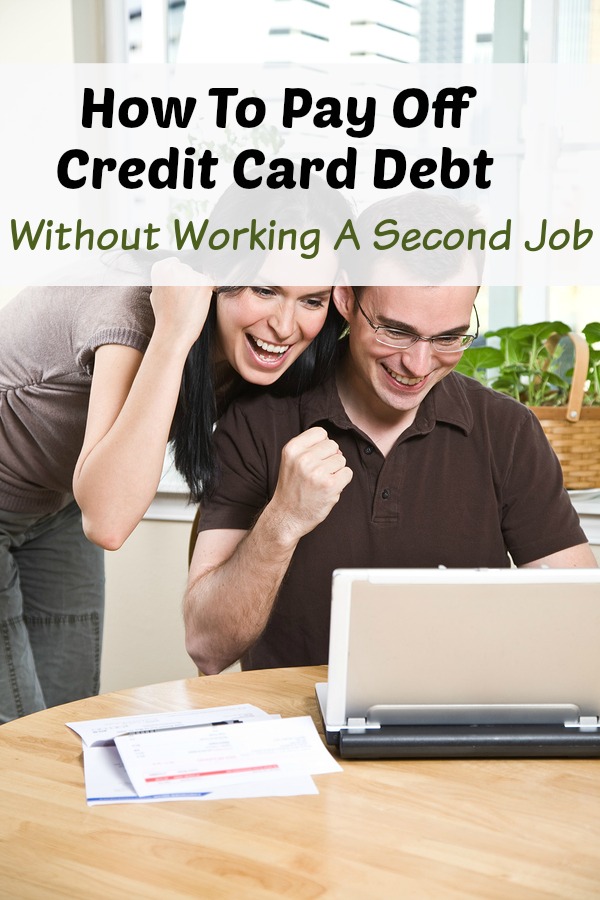 How To Pay Off Credit Card Debt Without A Second Job
Disclosure: This post may contain affiliate links to Amazon and/or Etsy, which means that I may earn a small commission from some of the links in this post. Please see our Disclosure Page for more information.
1. Start negotiating with your credit card companies. You may not think it is possible, but many credit card companies will negotiate with you for lower payments as well as lower interest rates. A lower interest rate is vital to helping you pay off your credit cards without a second job. The higher your interest rate is, the more you will ultimately pay toward that debt. If you are carrying a significant balance, it can take upwards of 20 years to pay off just a smaller $5,000 in credit card debt.
Begin by gathering all information you have on your credit card account. You'll want past statements, proof of payment and of course any passwords or account information needed to speak to a representative. Once you get someone on the phone to start negotiations, you'll want all that information handy so you don't have to call back later.
Ideally, you will want to be in good standing with regular payments being made. This means you'll need to make sure you have been making at least your minimum payment on time for the last 12 months if not longer. If you've been delinquent or unable to make payments, you will have a difficult time asking for a lower interest rate. Once you get through to a representative, ask to speak to someone regarding your account and current interest and payment rates. They will likely ask you to make a higher monthly minimum payment to account for the lower interest rate. Before you talk to them, make sure you have checked your budget to see what is currently affordable.
Remember that even a 2%-5% decrease in interest can make a significant difference over time. Work respectfully with facts, and if you are not getting a good or relevant answer, ask if there is someone else who is more knowledgeable that you can speak with. You can always call back at another time and see if you can find a representative who is better able to assist you.
2. Consolidate credit cards to a lower interest rate. Debt consolidation got a lot of interest in the late 1990's when various companies offered to assist in managing this. Now you can easily manage to consolidate your credit cards on your own by transferring a balance from one account to another. This is usually only a good idea when you have a better interest rate on the card you want to transfer an account balance to. Don't pay an outside party to do this for you. Instead, take the time to look at your accounts and see if it is possible to do it yourself.
Related: Dave Ramsey's 7 Baby Steps Explained
3. Look at the interest rates as well as balances on all of your existing credit cards. If and when possible, transfer balances to the card with the lowest interest rate. This means you will be paying a higher monthly payment to that one credit card company, but lower interest will mean it takes less time to pay off credit card debt overall.
4. Downsize as much as possible. When it comes down to the wire, extra funds in your budget are often needed to pay off credit card debt. The best way to make that happen without getting a second job is to downsize as much as possible. Sell as much as you can to generate some extra income without having to go to a second job. If possible you may have to downsize your home or get rid of a second car. It's a pain to have to rely on one car but think of it as a temporary measure. Basically you need to scrutinize what you have and what you can get rid of for some cash.
5. Use your tax refunds and bonus checks. One other big way to pay off credit card debt without a second job is to begin devoting any bonus income that comes your way toward that debt. This includes bonus checks, any pay raises, and of course your annual tax refund. These additional sources of income aren't typically figured into your monthly expenses and thus can easily be filtered directly toward your plan to pay off credit card debt easily.
6. Do what you can to cut back on day-to-day expenses and throw that money at your debt. Saving money is like making money! Scrutinize your expenses and see where you can cut back.  Menu plan regularly and utilize coupons or money saving grocery apps like Ibotta for extra grocery savings. Give up wants and focus your income solely on necessities in your budget. For more great money saving ideas check out these other posts – Money Saving Tips
Any family that wants to pay off credit card debt without a second job can do so, but it will take some patience and work. You do need to be realistic about your situation. If your credit is already in a bad place, it is hard to utilize things like lower interest rates or debt consolidation. However, you can still work on the other things like downsizing and utilizing refunds and bonuses to minimize your debt. The important thing is to set a goal and work toward it!
You May Also Be Interested In: Get Out of Debt By Using The Snowball Method
This post contains affiliate links to Amazon. Please see our Disclosure Page for more information, and thanks for supporting this site!
Helpful Books:
Dave Ramsey's Total Money Makeover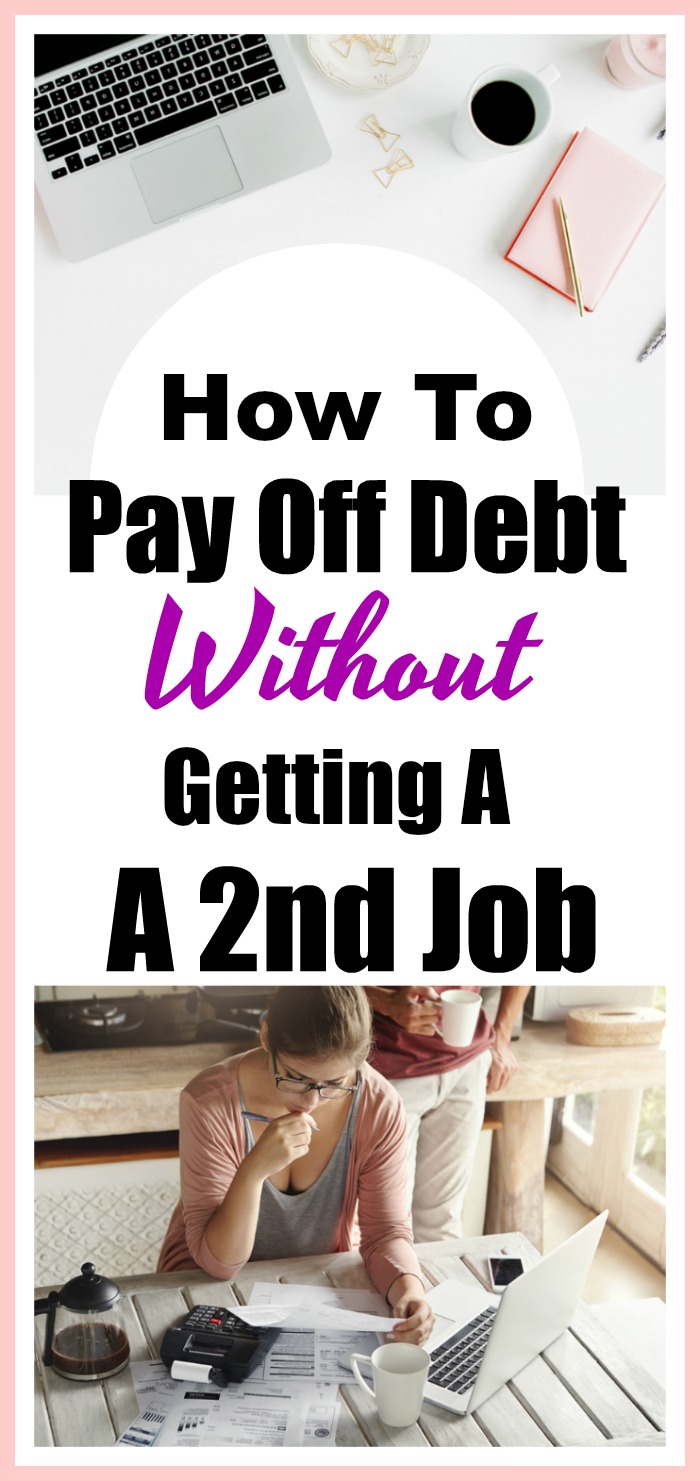 You might also be interested in: Get Out Of Debt – Use The Debt Snowball System