I don't have an irrigation system set up in my veggie garden so I'm always dragging the hose around. I realized I needed some hose guides so that I don't smoosh my plants while watering. I had some vintage glass door knobs that I thought would be perfect for this project.  You could also try drapery finials.  Here's how to make your own blinged DIY garden hose guides.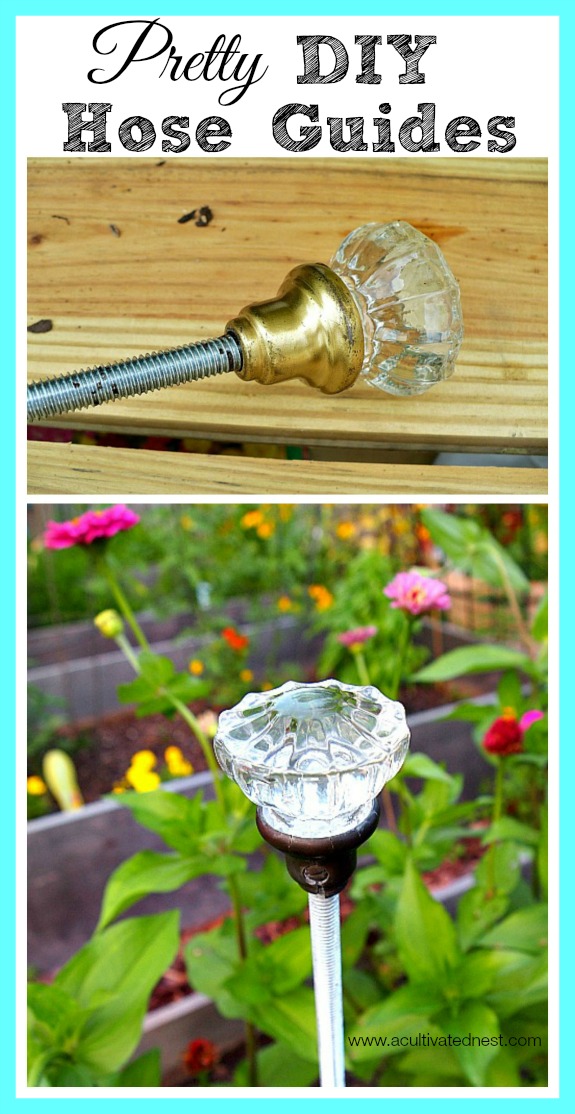 My first thought was to use rebar for the base since I have some. But the  holes in my knobs were too small. Then I thought maybe the copper pipes in the plumbing department might work.
Disclosure: This post may contain affiliate links to Amazon and/or Etsy, which means that I may earn a small commission from some of the links in this post. Please see our Disclosure Page for more information.
Those were also too big. I just wanted something that I could stick into the knobs. You certainly could glue your object on top of the copper pipes like I did with this teacup birdfeeder . I didn't want to  do that this time.
DIY Garden Hose Guides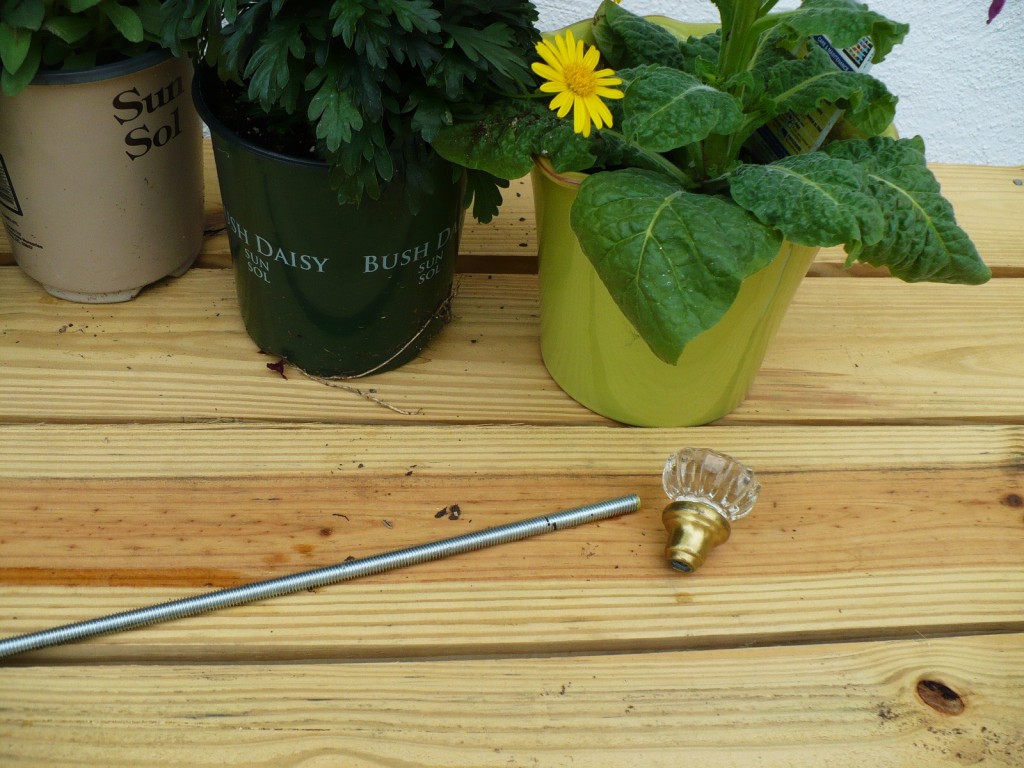 So I wandered Home Depot looking for something to fit my knobs and finally found these metal poles ($2 & change). My knobs screw right on top!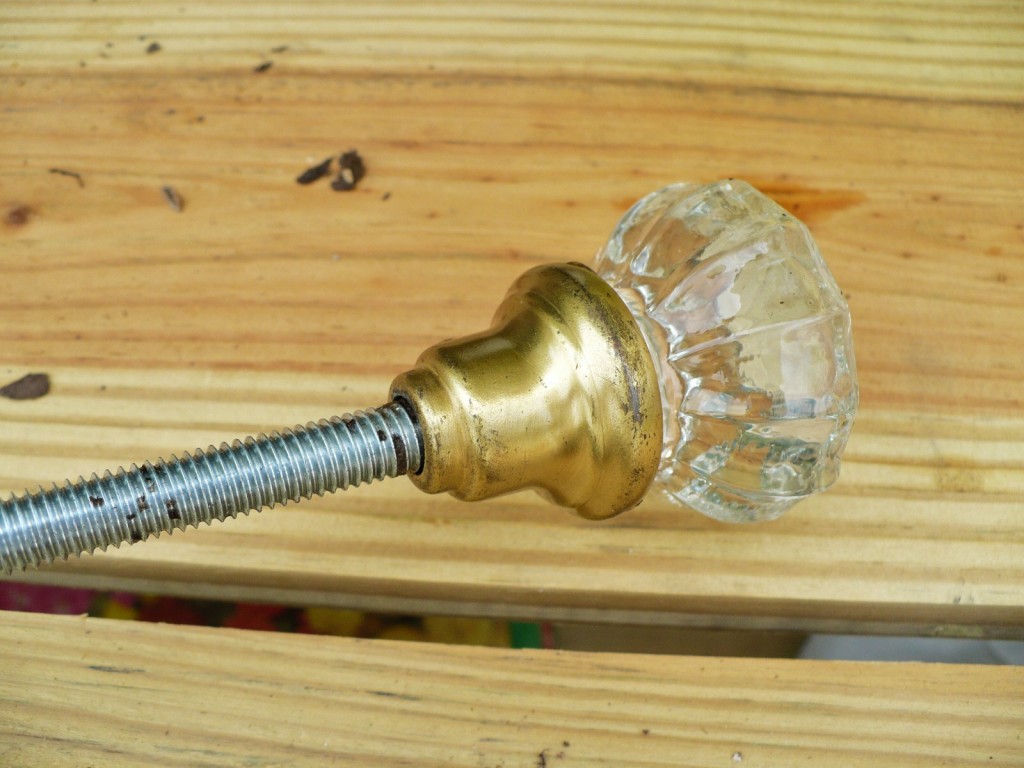 Plus being metal they were easy to shove into the dirt and seem very stable.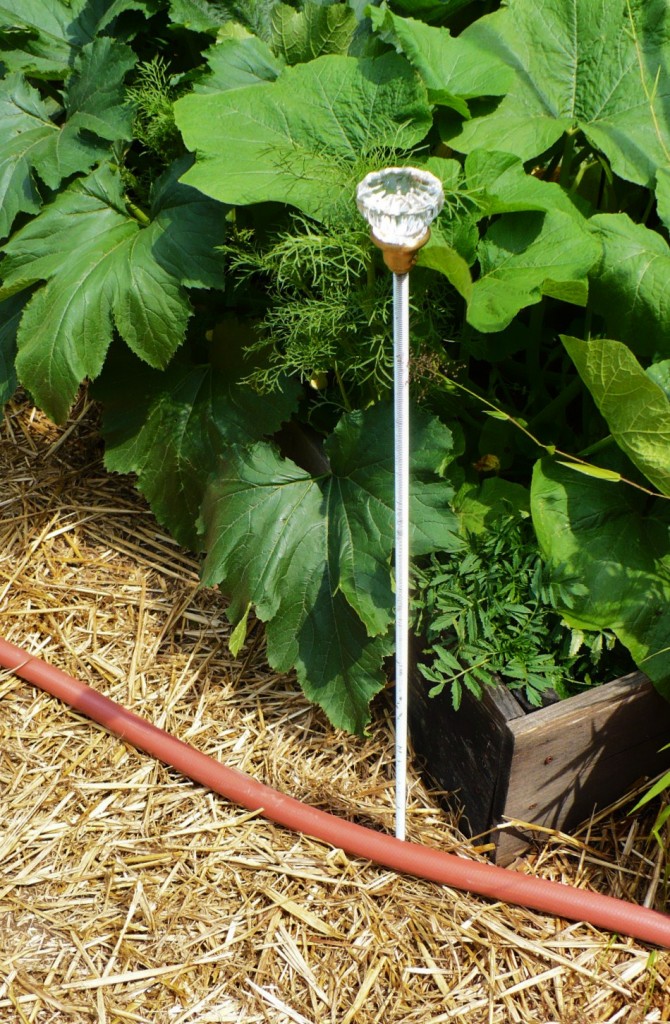 So far they've worked really well and keep the hose from trampling my veggies while I'm watering and also have not damaged my hose. If you're concerned about your hose getting damaged you could put this in a copper pipe that's a bit larger (that way the pipe would spin around the metal rod). But I haven't had any problems.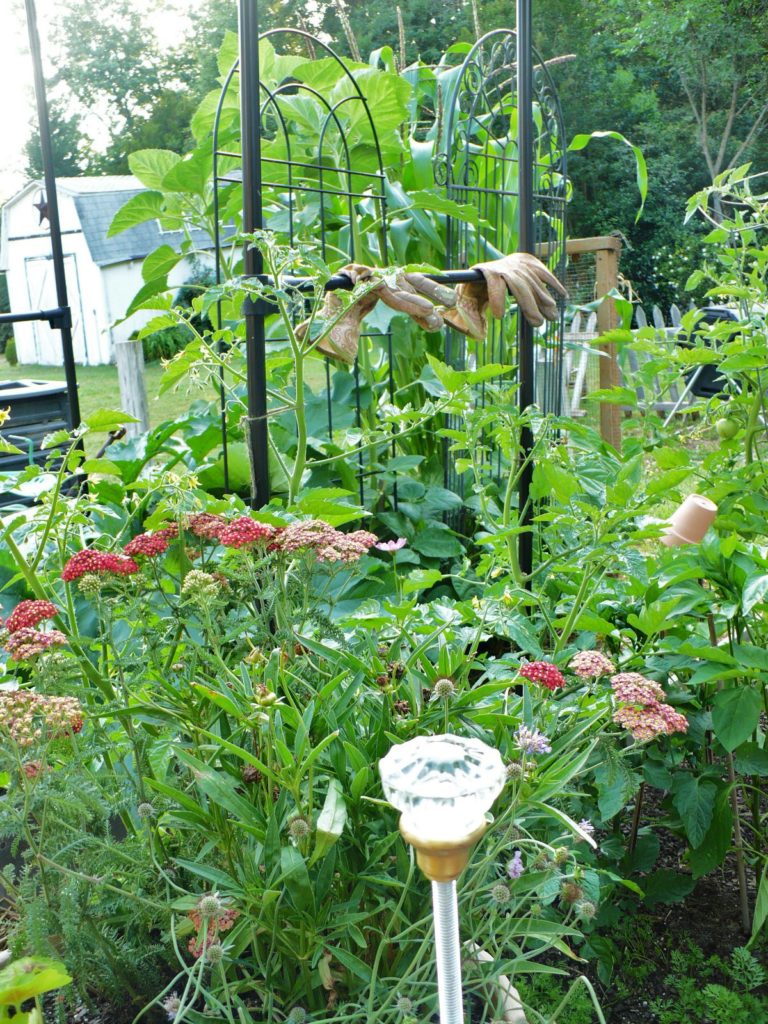 Update: 3 years later and I'm still using these hose guides!
Let me know if you make a hose guide. I'd love to see it!