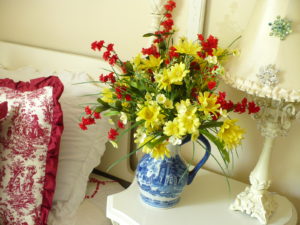 Last weekend several neighbors had garage sales and at one of them I got lucky!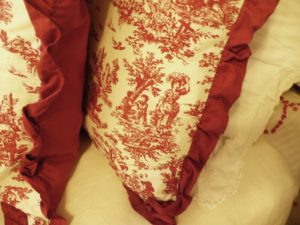 I got two red toile pillow shams. Initially I bought them thinking they'd look great on the living room couch and be oh so comfy for naps and reading. But they didn't work out there – they were just too big.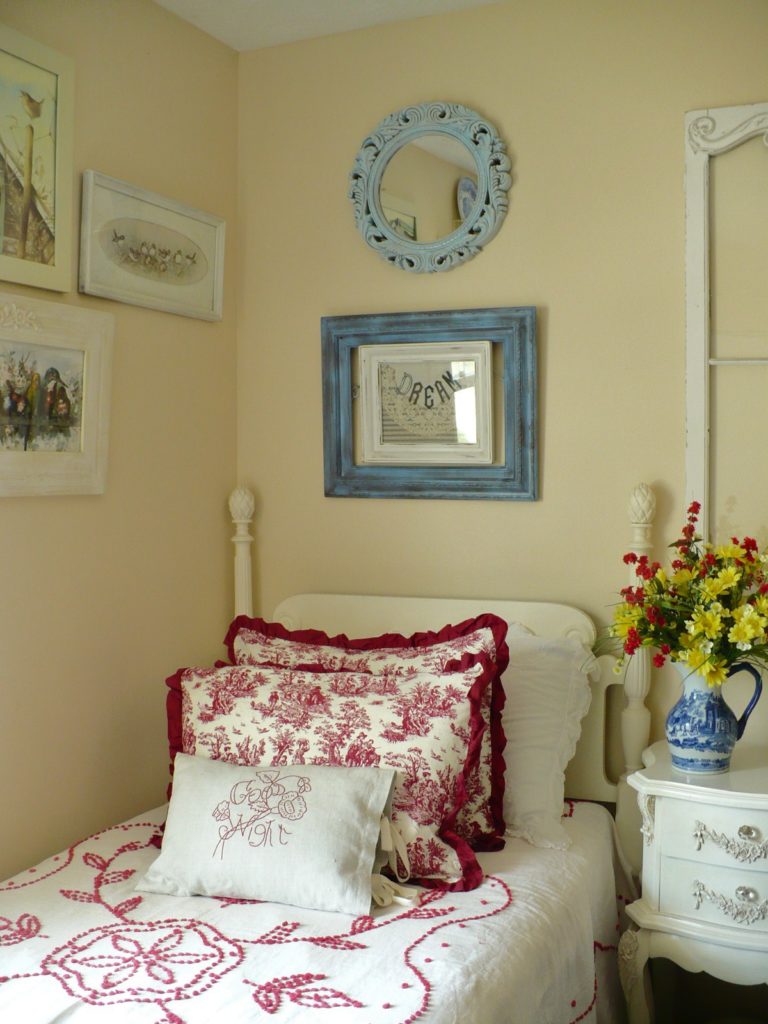 So I've put them in the guest bedroom/office for the time being.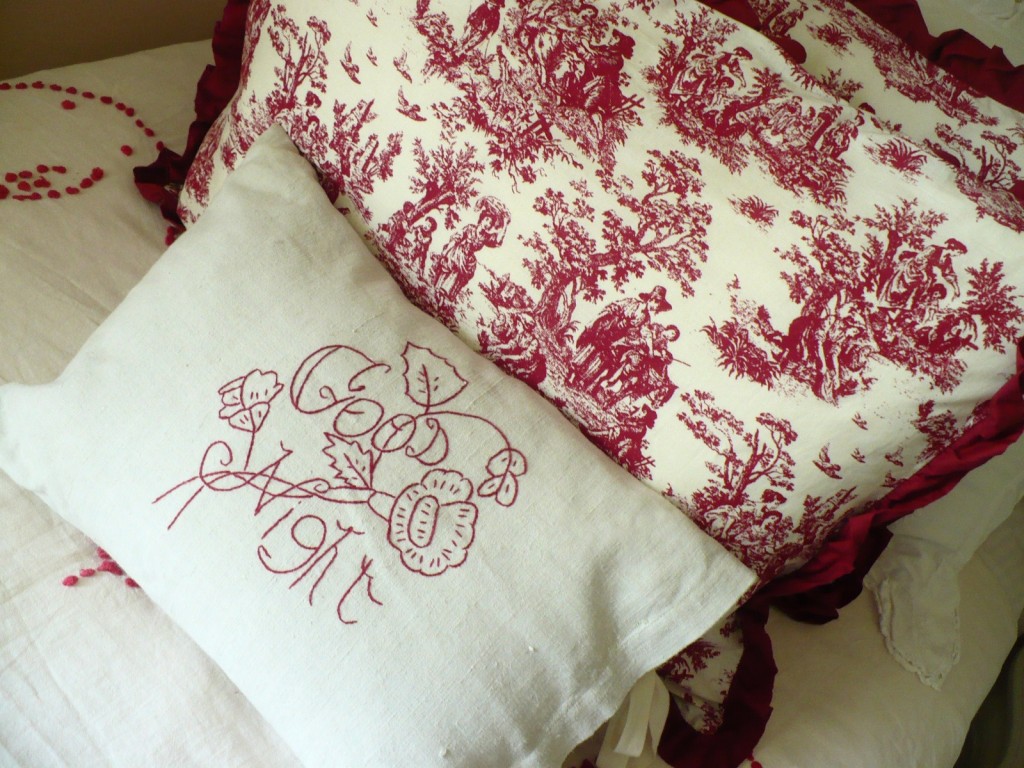 I usually never pass up any toile since I know I can use it in practically any room in my house and make it work!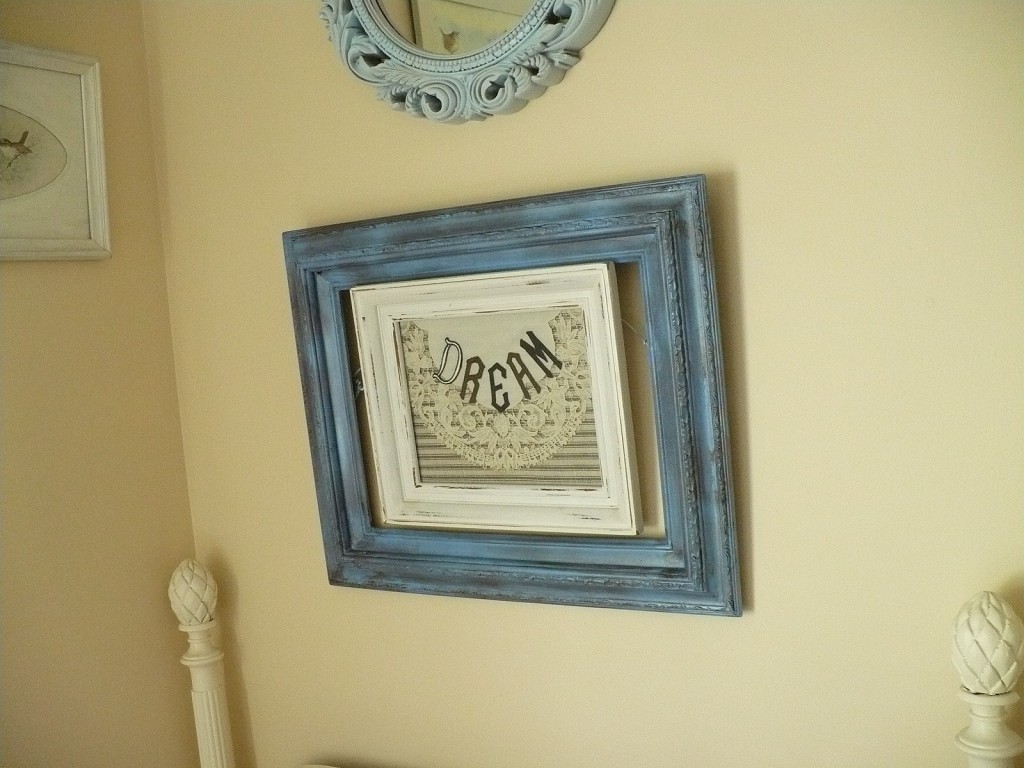 I don't normally go to garage sales as I'm more of  a thrift store shopper. Basically because I like to sleep in on the weekends! But I usually  stop at neighborhood garage sales since I'm passing by them any way (besides it's a good way to get to meet the neighbors).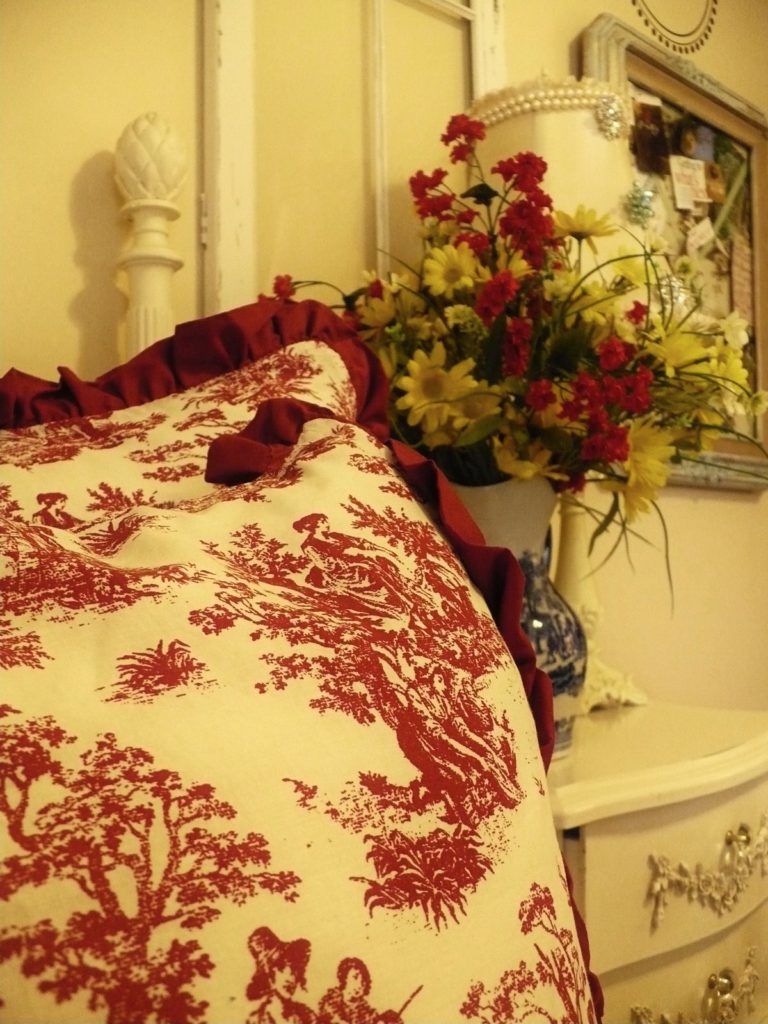 Disclosure: This post may contain affiliate links to Amazon and/or Etsy, which means that I may earn a small commission from some of the links in this post. Please see our Disclosure Page for more information.
I'm so glad I took the time to stop and look around. This was definitely a lucky find!
P.S. I do believe these are part of the Country Living Collection from Sears/KMart