I'm always interested in what others are reading so I thought I'd occasionally share what's on my nightstand these days.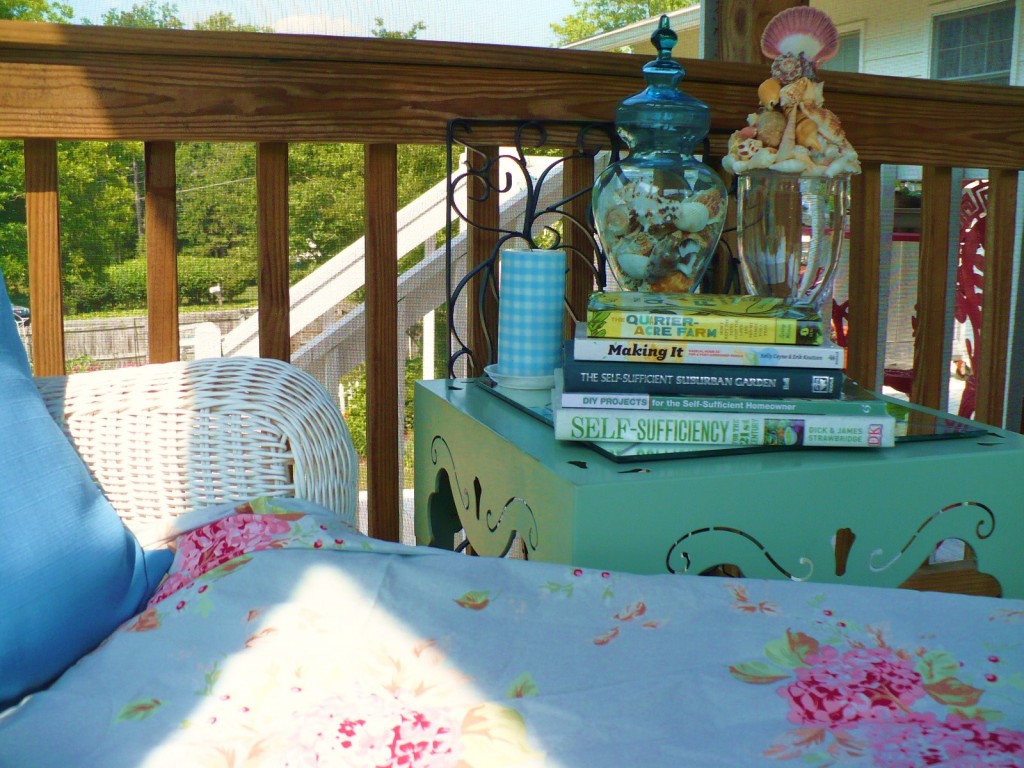 Currently I'm reading mostly books on Urban Homesteading  and self-sufficient living .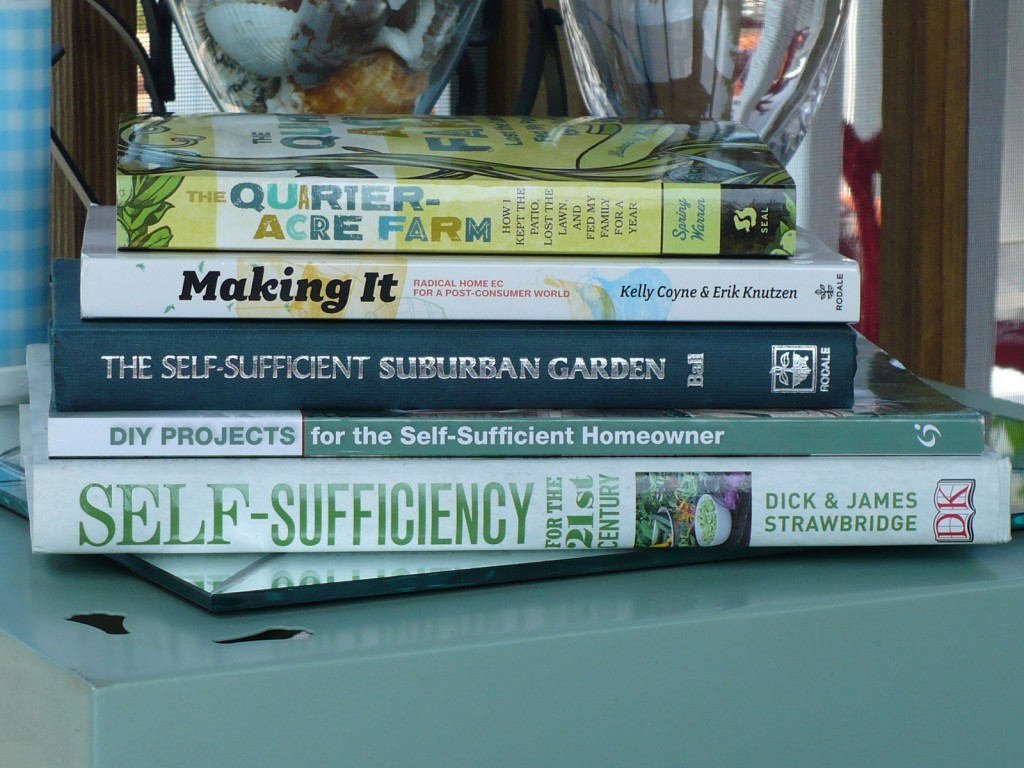 Disclosure: This post may contain affiliate links to Amazon and/or Etsy, which means that I may earn a small commission from some of the links in this post. Please see our Disclosure Page for more information.
I'm really enjoying all of these books  particularly "Quarter Acre Farm: How I  Kept the Patio, Lost the Lawn, and Fed My Family For a Year" . Mostly because it's a mix of gardening tips,  a memoir of her turning her suburban lot into a mini-farm (what I'd like to do) and very cool recipes. Plus it's  an easy read (she's pretty funny).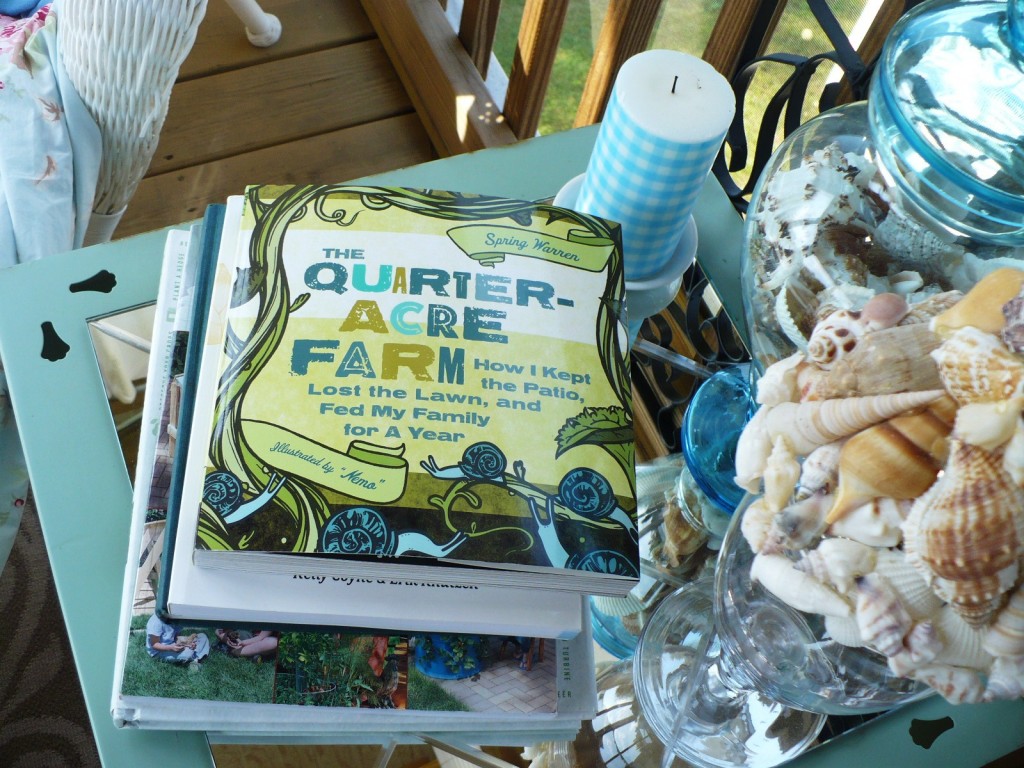 She has a blog The Quarter Acre Farm where she frequently posts not only more delicious recipes but also quite a few pictures of  her yard and her very funny goose.
I'm  always interested to see how people set things up. I think she has both her front and backyard set up for growing veggies!
I'm not going to review the others as I'm still reading them (I think they all have reviews on Amazon if you're interested in them). Quarter Acre is the only one  I've finished so far.
What are you reading?
Thanks for stopping by today and I hope you all have a great weekend!