16 Tasty Homemade Dairy Products.
If you head to the dairy section of your grocery store, you will see how expensive those products can be, especially if you like to buy all-natural or organic. Well, you all know that I love to do two things… cook and save money! So, I decided it was time to scour the internet for some easy ways to save on dairy products. Here are the top 16 Delicious Homemade Dairy Products that I found!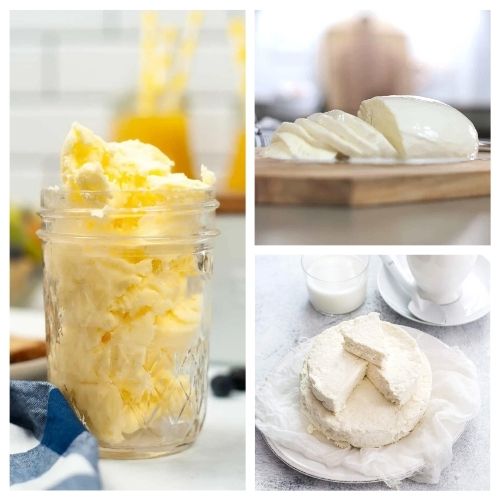 Disclosure: This post may contain affiliate links to Amazon and/or Etsy, which means that I may earn a small commission from some of the links in this post. Please see our Disclosure Page for more information.
Don't worry if you don't have a lot of experience making dairy products. They are pretty easy, and I think you'll be surprised that you don't need a ton of experience.
16 Delicious Homemade Dairy Products
Making homemade dairy products is not only cheaper in many cases, but it also tastes better too! There a few supplies that are a good idea to keep on hand for these dairy recipes.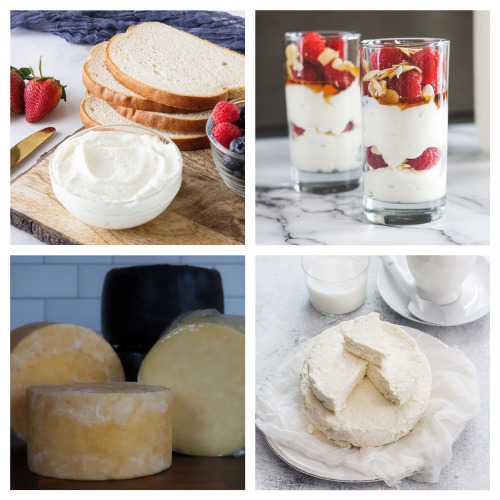 Have you ever made your own homemade dairy products before?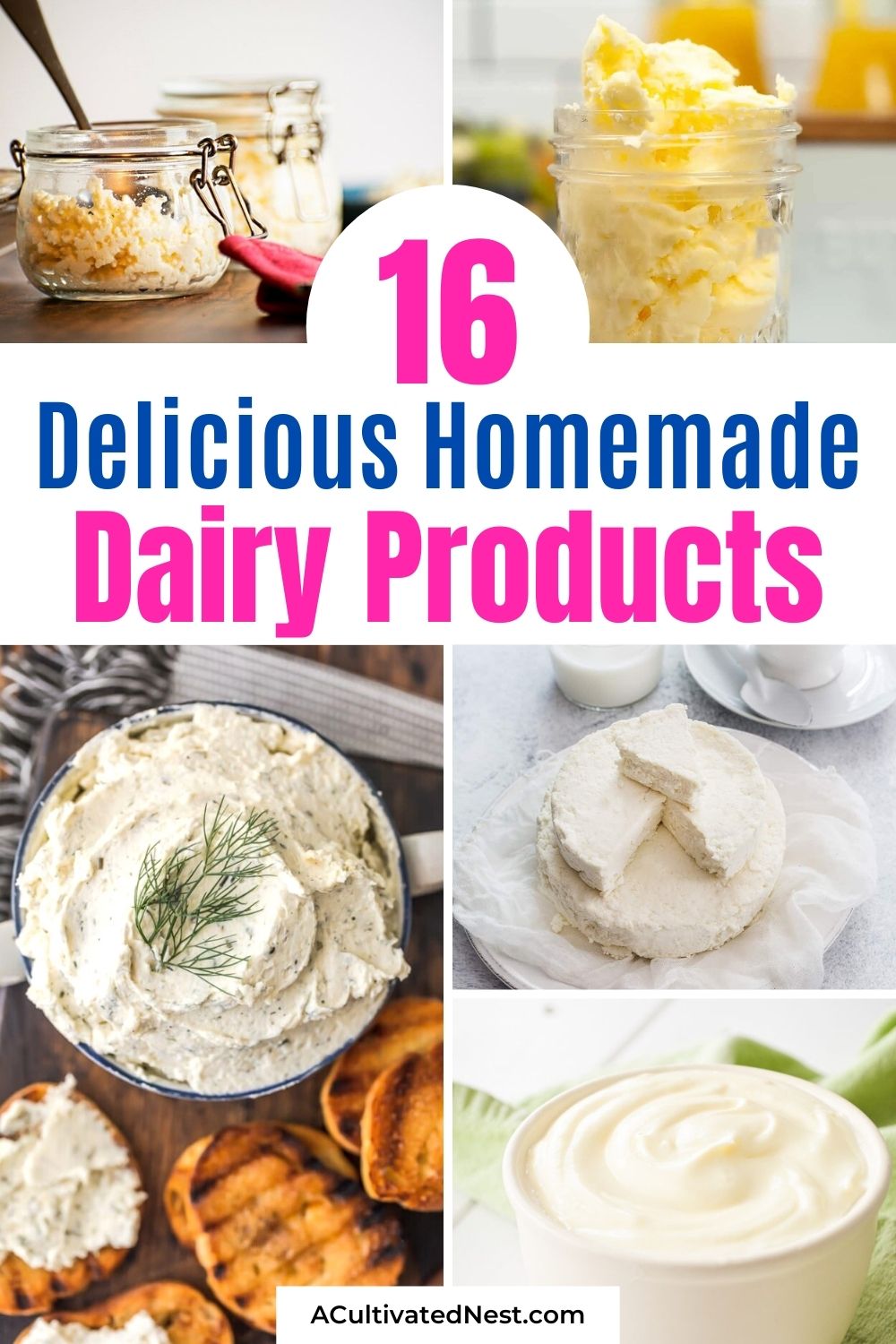 You might also be interested in: 20 Drool-Worthy Homemade Salad Dressings