20 Summer Projects Using Pool Noodles.
When summertime hits, there is no shortage of sunny days and pool parties. One of the most creative summer items I have seen used as a craft supply is pool noodles. It is mind-blowing how many things can be made with them! Check out these 20 Fun Summer Pool Noodle DIY Ideas to add some entertainment to your summer.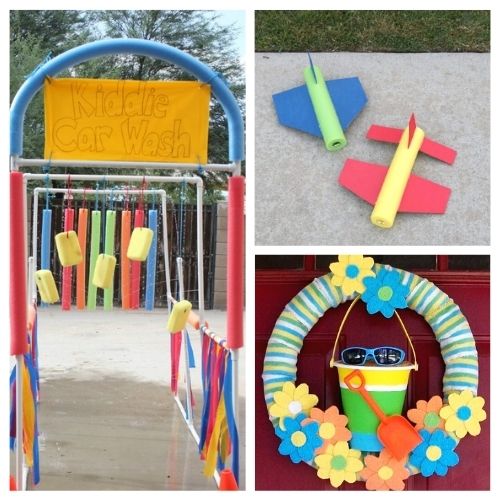 Disclosure: This post may contain affiliate links to Amazon and/or Etsy, which means that I may earn a small commission from some of the links in this post. Please see our Disclosure Page for more information.
Besides the fact that pool noodles are a blast to play with in the water, they are also useful and inexpensive too. I'm so excited to be sharing these ideas with you today. Don't forget to include the kids before you get started. They will also enjoy helping!
20 Fun Summer Pool Noodle DIY Ideas
Repurposing pool noodles is about to become even more fun when you see this list of ideas! I wanted to share a few tips for when you are working on your pool noodle crafts:
When cutting them, it's best to use something sharp like an X-Acto knife, serrated knife, or even a kitchen knife. Scissors may also work, though it may be harder to get a clean cut.
If you need to connect pool noodles together, you can use duct tape. You can find TONS of colorful patterned duct tape too. They also make pool noodle connectors that you can purchase that are helpful too. It's also okay to use Mod Podge too.
When using any kind of heat near the pool noodles, keep in mind they can melt easily. Using a hot glue gun is fine, but be sure to do it fast, so the noodle doesn't melt.
If you're tempted to paint them, be sure to use acrylic paint, so it doesn't deteriorate the foam.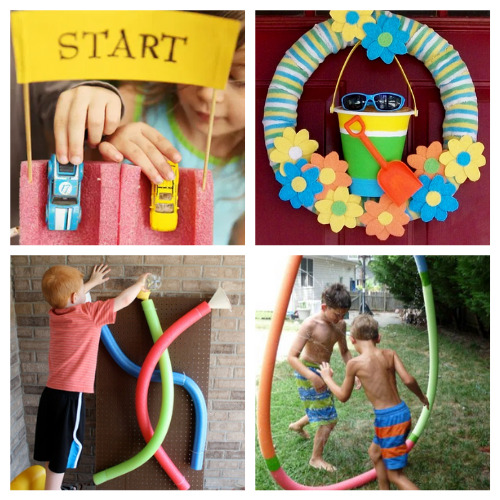 What summer pool noodle DIY are you most excited to make?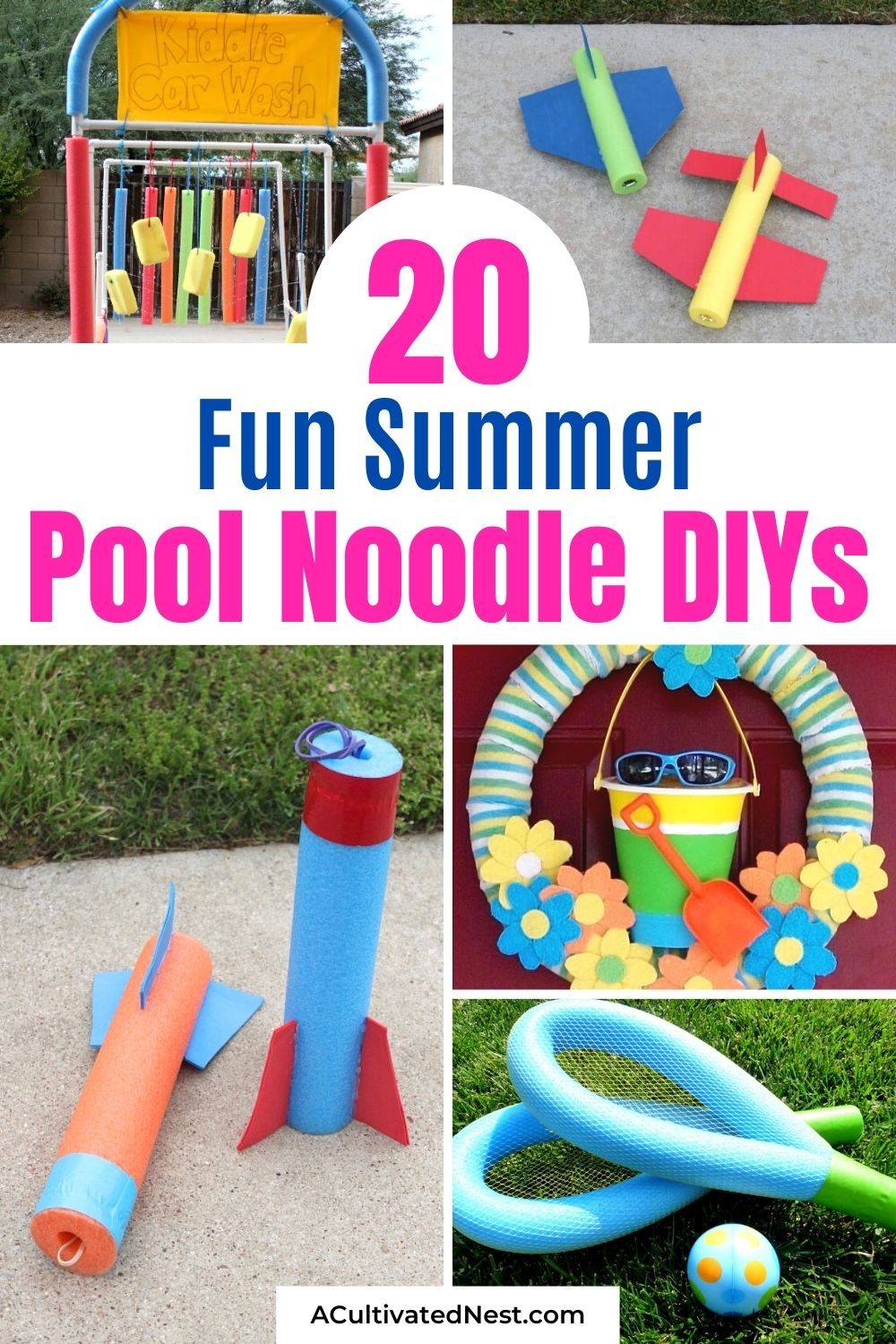 You might also be interested in: 10 Inexpensive Summer Outdoor Activities for Kids