20 Tasty Dinner Recipes for Christmas.
As I've grown up, the magic of Christmas has always been in my family. We would make memories not only around the Christmas tree each Christmas morning, but also around the dinner table that night. Dinners on Christmas day as a kid growing up were really something to look forward to. I have happily continued that tradition of a big Christmas dinner with my children and hope they have enjoyed the festive memories we have created year after year. This year I wanted to try something different and decided it was time to try some of these 20 Delicious Christmas Dinner Recipes.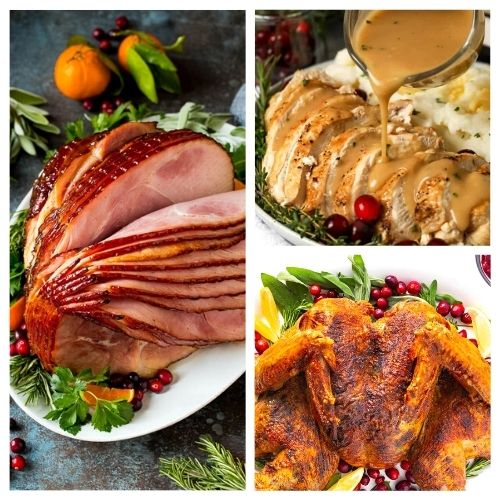 Disclosure: This post may contain affiliate links to Amazon and/or Etsy, which means that I may earn a small commission from some of the links in this post. Please see our Disclosure Page for more information.
If you too are looking for a way to keep a Christmas dinner tradition alive or to start a new one and are curious what should be on your Christmas dinner menu, then check out some of these delicious main dishes I have gathered. I am super excited to give one of these a try myself this year. They pair wonderfully with these Christmas dinner side dishes and Christmas desserts!
20 Delicious Christmas Dinner Recipes
This Christmas dinner, be brave. Try and think "outside of the Christmas dinner box." Look at this meal as your personal attempt at starting a new Christmas tradition for your family or group of friends. It's your time to shine and be that adored chef you have always dreamed of being. Why not have that dream come true this Christmas?
With this list and a few helpful ideas below, your Christmas dinner is bound to be memorable for all in attendance. Here is to being jolly and full!
Add Some Flare to a Family Dish: In the list below, you can find some delicious comfort food dishes. You can't go wrong with the classic ham or roast beef with gravy. However, with a dash of new spices here and an added ingredient there, you can add some flavor to these heartwarming dishes in no time.
Be Festive: Maybe you want to introduce the family to duck this year, like in A Christmas Story. Perhaps you like the idea of food cooked in the shape of a wreath. Whatever way you decide to be extra festive, we have a recipe for you.
Fancy from the Start: No matter the dish you decide, you can dress it up easily. Just remember to set the table with your best china, silverware, and even pull out those fancy cloth napkins. Don't forget the candles, and instantly, your meal just got even merrier!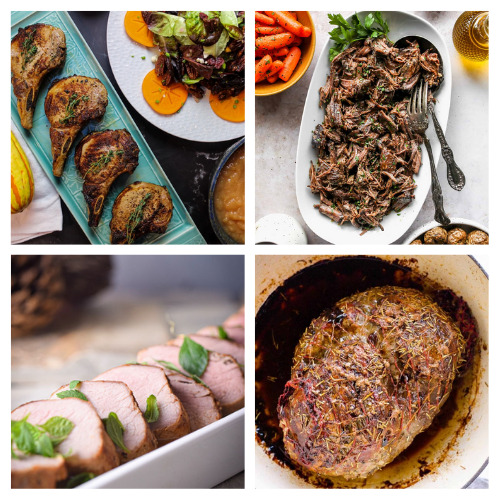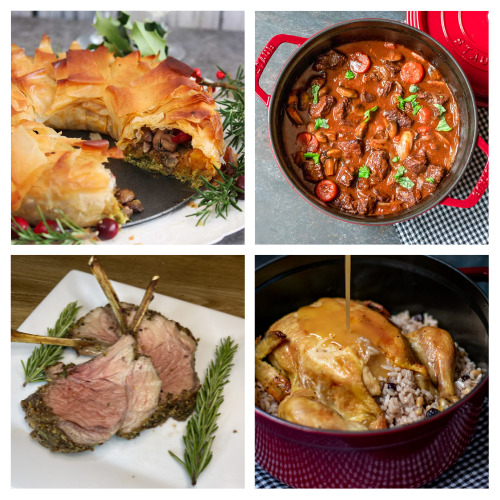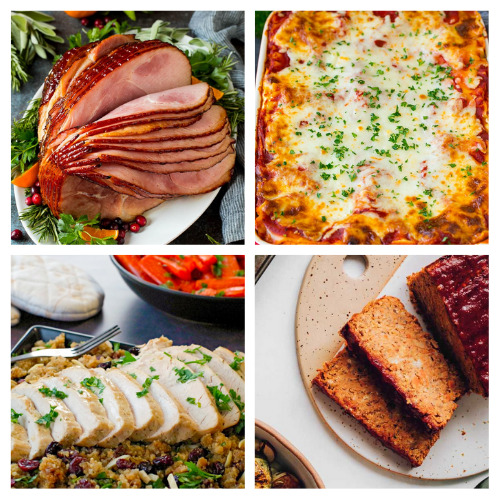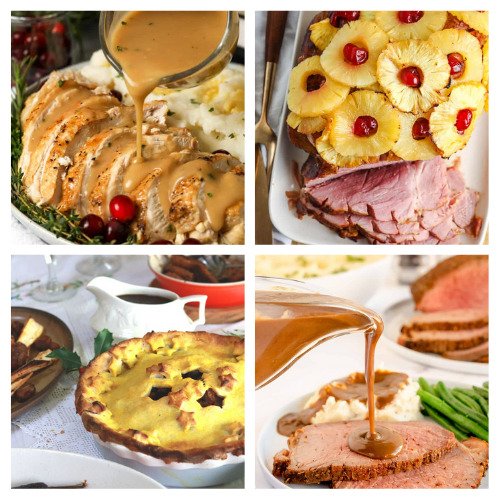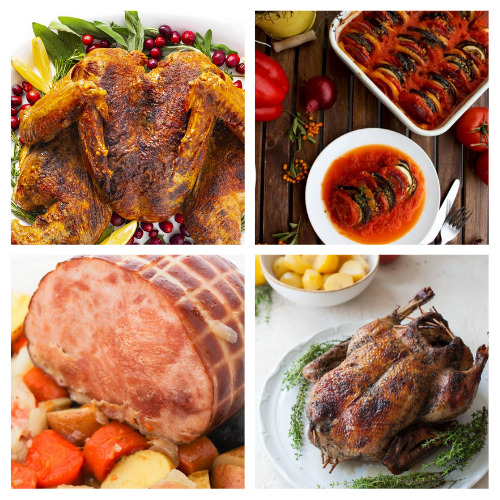 What is your favorite Christmas main dish?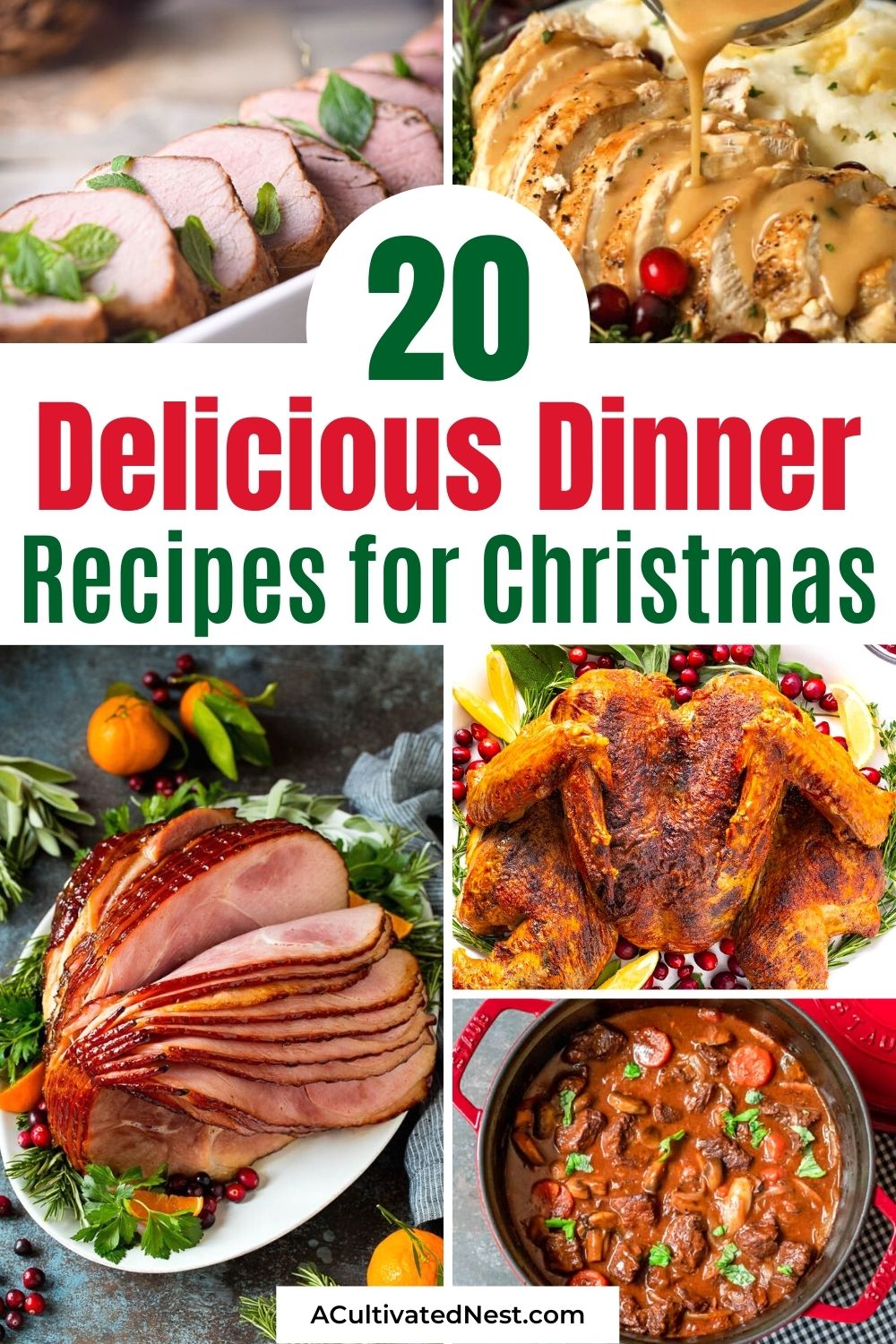 You might also be interested in: 20 Delicious Christmas Side Dishes