I guess I could have titled this post paint and paper are a frugal decorators best friend 🙂 ! I started thinking about changing my guest bedroom into an office/craft space January 2012 when I shared some office desks from Ikea that I was considering buying. I know…it takes me a while to get to things! My only excuse is that I didn't feel well for a good part of last year. So my energy was focused elsewhere.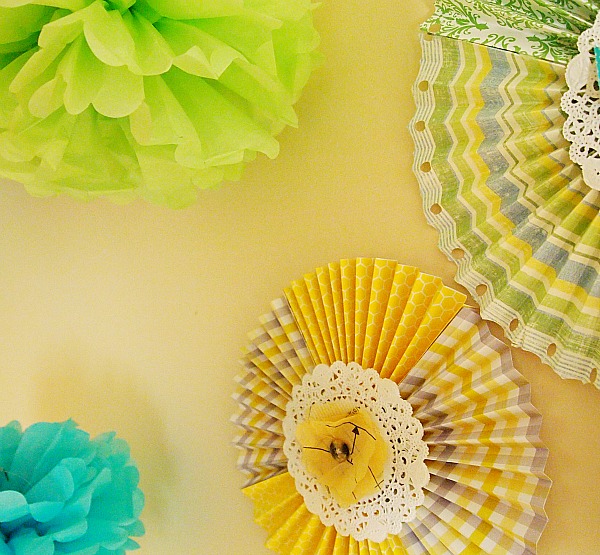 Well we finally bought a desk at Ikea  (actually 3) for me a few weeks ago and it's not any of the ones I showed in that post! Although it's kind of a combination of them. They have a make your own option with various table tops and legs available.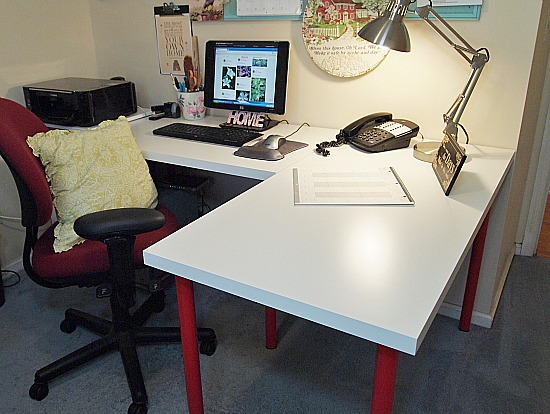 Disclosure: This post may contain affiliate links to Amazon and/or Etsy, which means that I may earn a small commission from some of the links in this post. Please see our Disclosure Page for more information.
We used two to make an L-shaped desk for me. The other one is my craft table.  I chose red legs (of course)! I'm thinking of making a skirt to go on the outside of the two sides of the L. There's a lot of good storage space under there but I don't want it to look messy.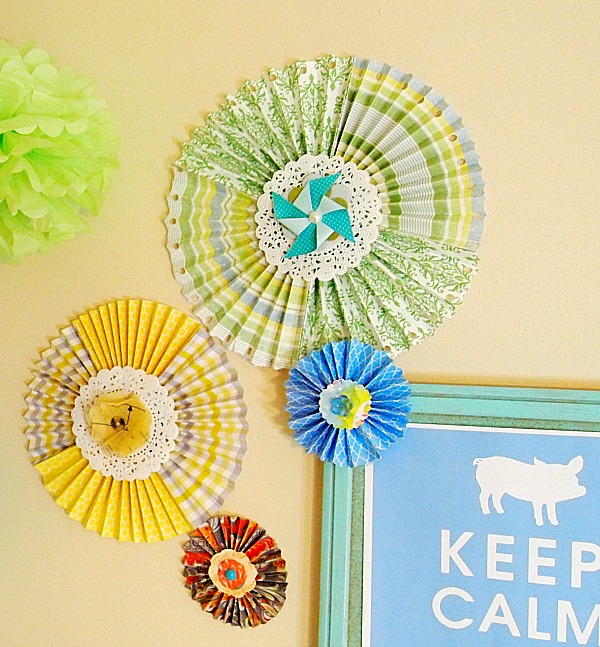 Anyway, this post is more about the cute decorations I made for the room like these scrapbook paper fan flowers/paper medallions. I plan on making more – some out of maps. If I waited until I was completely done with them all before I showed them to you, it would probably be another year before you saw them! They are really, really, REALLY time consuming to make (but so cute and cheap)! I have to give myself a little break before making some more 🙂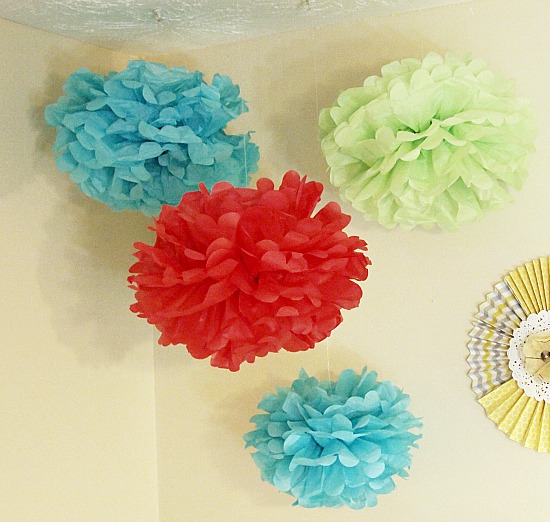 These tissue paper flowers were much easier to make!. I'd love to find a petite chandelier to hang in their place or maybe some fun Chinese lanterns.  Until I find that perfect "something else" I'll enjoy looking up at these fun, colorful tissue paper flowers! They're hung with fishing wire and push pins in the ceiling.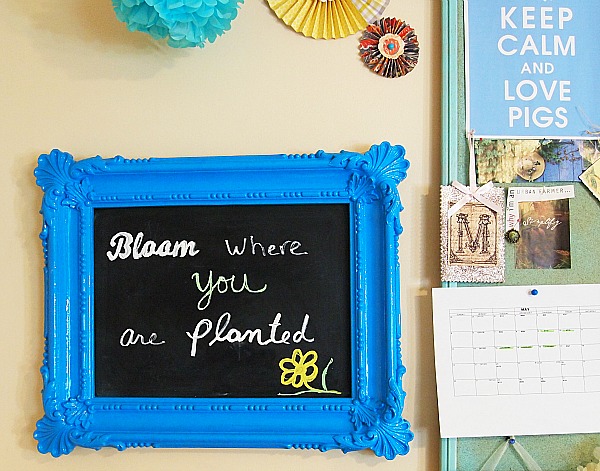 I spray painted the frame of a little chalkboard that I've had forever (used to be white). I think it used to be a painting that I just painted over with chalkboard paint. It still is marked with the price I paid at Goodwill for it $3.53! I just loved the frame.  I thought it would be good to write little encouraging phrases or things to think about on it. "Bloom Where You Are Planted" is actually what my About Me page is called. It's something I've been trying to do for many many MANY years!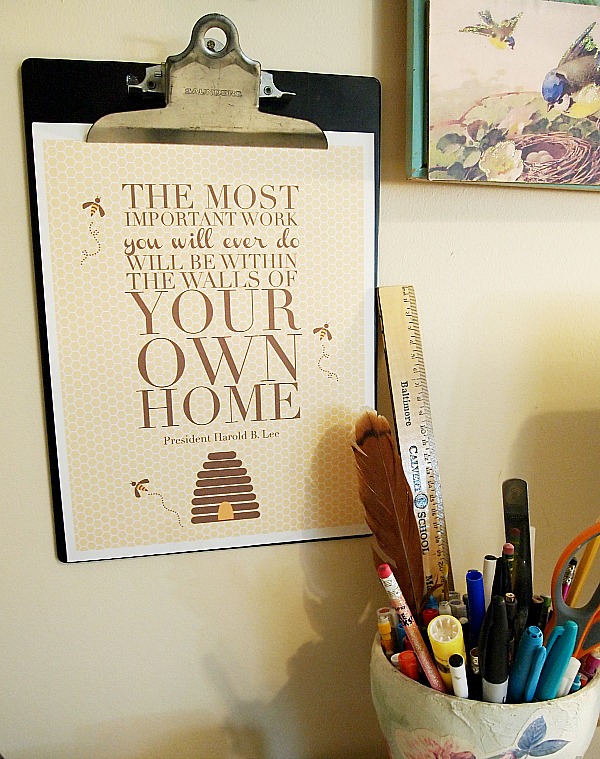 You can find this printable on my Free Printable Pinterest Board. I just have it on a clipboard to make it easy to change out. I love free printables!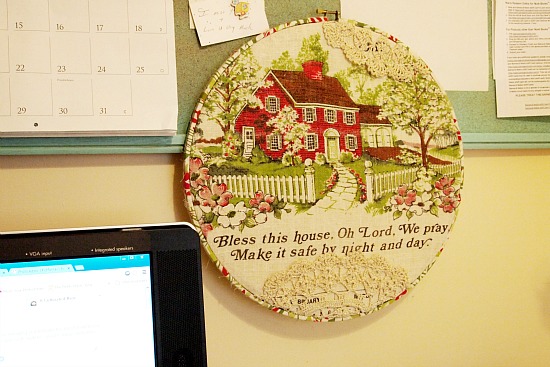 Hoop art is really light weight and easily hung from my bulletin board.
I have to make a decision about curtains and some organizing things and a few more decorative touches and I will be done soon…unless I decide to rip out the old carpeting and paint the floor!
Other office makeover posts:
The bookcase that I'm using in the office that I made over
The chair I painted for my office