The garden is flourishing due to the abundant rain and sunshine that's we've experienced lately! I thought I'd share of few photos of the flowers and edibles that are growing in my yard.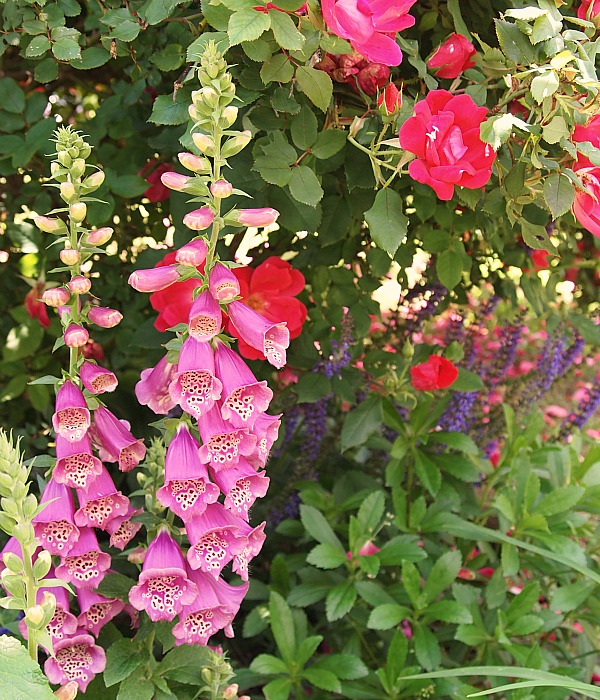 I've got the most beautiful stand of foxgloves! They popped up where I usually have hollyhocks and the hollyhocks popped up elsewhere (they haven't bloomed yet).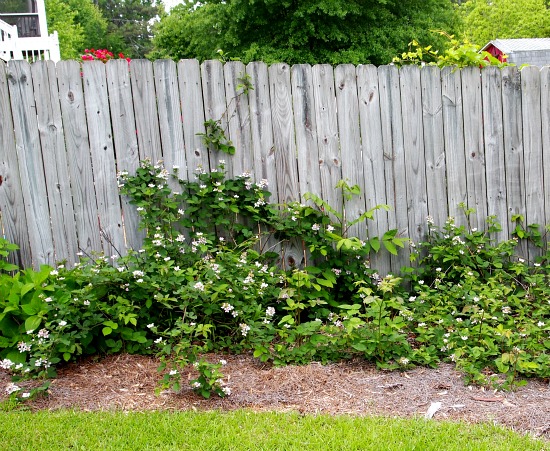 Disclosure: This post may contain affiliate links to Amazon and/or Etsy, which means that I may earn a small commission from some of the links in this post. Please see our Disclosure Page for more information.
The blackberries are going to be amazing this year! All those blossoms will be berries.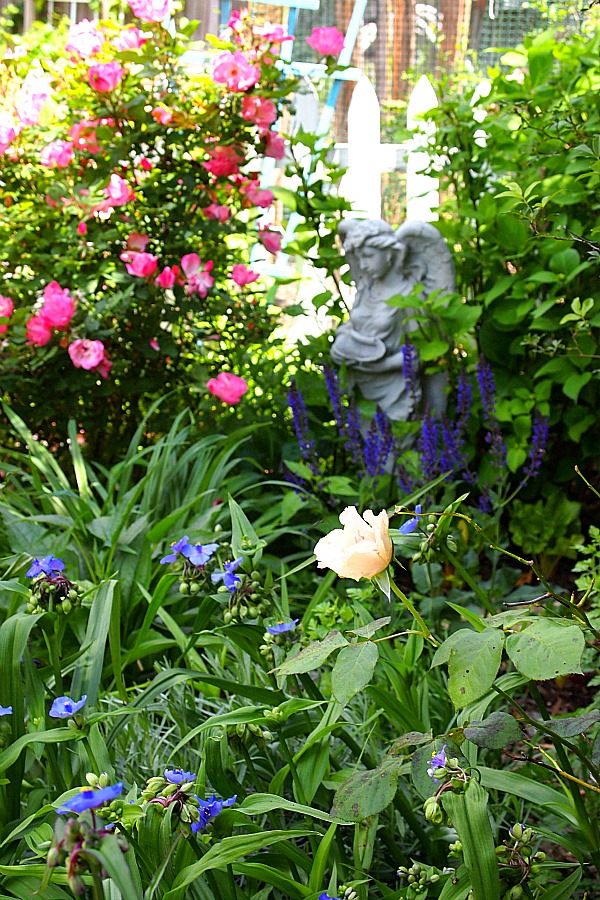 All the roses are blooming beautifuly. The pale peach rose in the foreground is a Savannah Rose.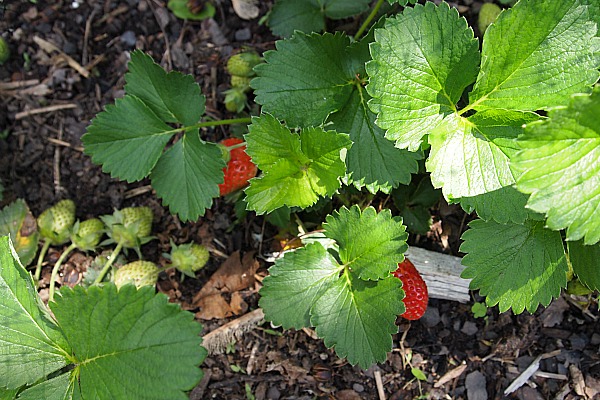 The strawberries will be ready to eat soon if I can keep the chipmunks out! I have them netted to keep the birds out but those chipmunks always find a way  in AND they don't eat the whole berry. They'll just take a bite! So annoying!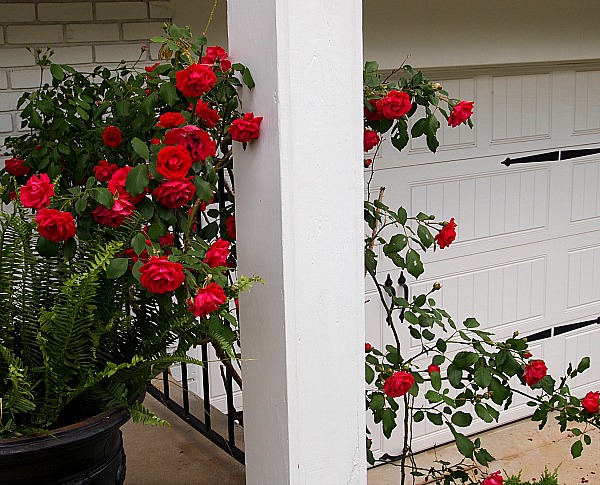 The red climbing rose that's at the front of the house on one of the pillars is in bloom. It's looked better other years – but still quite pretty against the white of the house.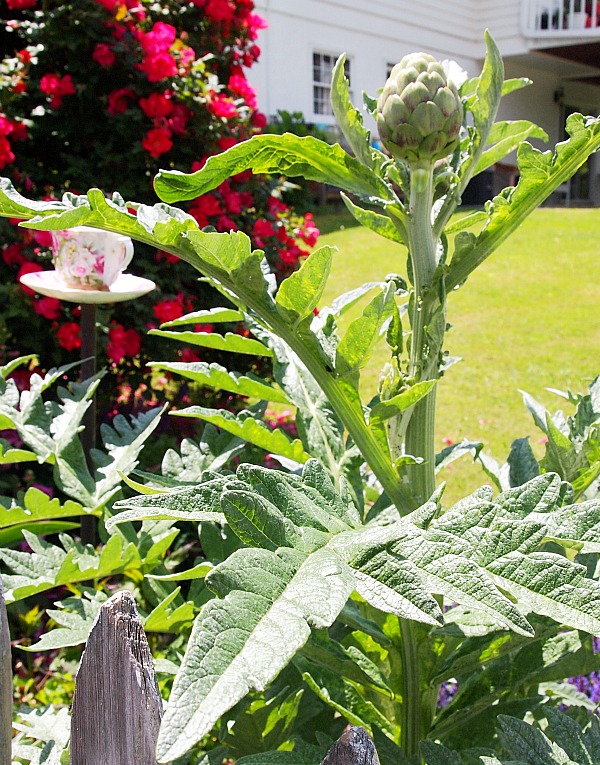 I'm getting artichokes!! This is my first year! I have two artichoke plants but this one is doing better than the other one.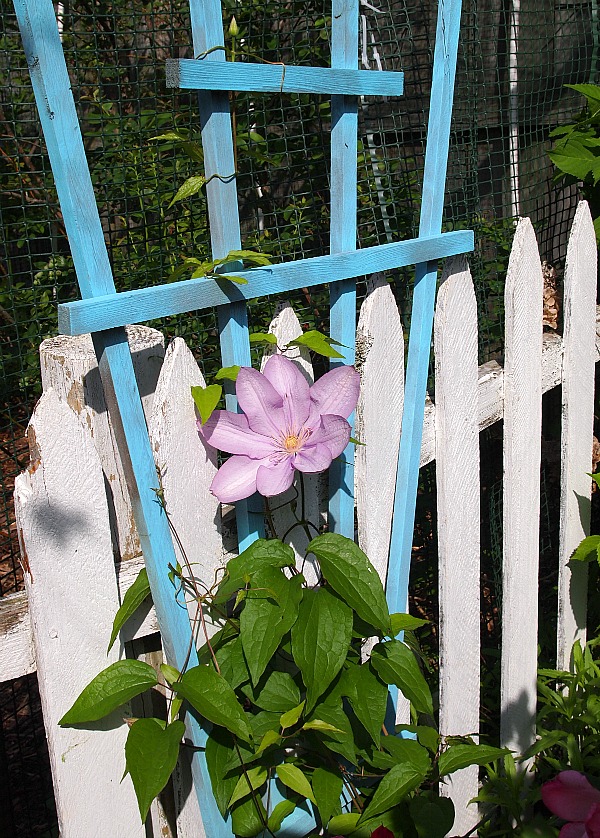 The Clematis always surprise me! One day there's nothing and the next you have some big gorgeous blooms!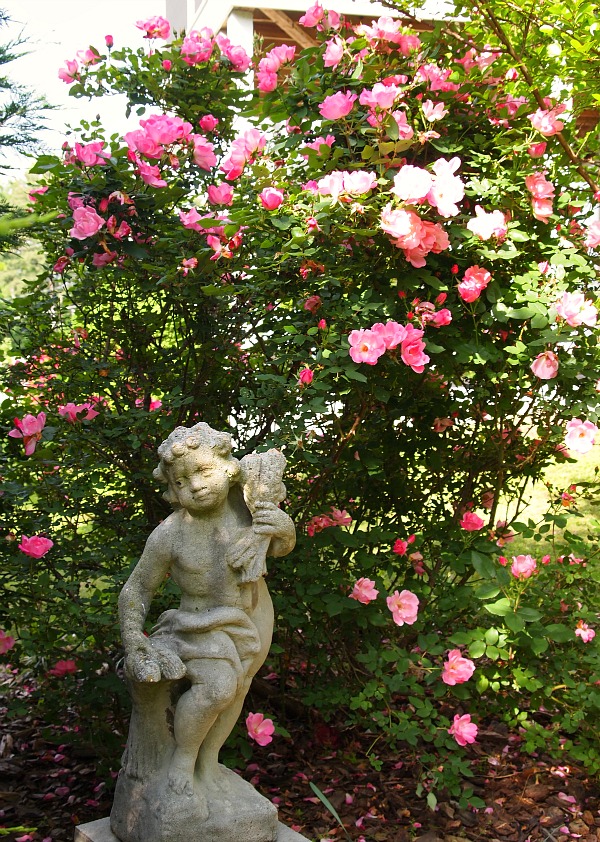 Lastly, one of my pink Knock Out Roses.
I wanted to invite all you creative homemakers to The Creative HomeAcre Blog Hop that I'm co-hosting on Sundays. The party link is up really early so you can link up your post before heading out to enjoy your Mother's Day!